Just like Tesla that earned lot of fame in few years, Lamborghini the tractor company also the one that earned lot of respect and fame for its luxury and sport vehicles category in short period of time. As all the automakers are competitors of one another but Tesla and Lamborghini are those brands which are on the hit list of about every other automaker.
Lamborghini that specialized in 2 doors sports vehicles released SUV URUS that earned lot of fame around in the world in very short period of time, Lexus Toyota's luxury sub brand was released SUV in competition with URUS but that didn't perform as expected but now Lexus is preparing to bring another SUV to Rival the Mighty URUS.
No name has been announced yet for upcoming high end Luxury SUV model of Lexus but as per details this upcoming SUV model of Lexus will based on TNGA (Toyota new Global Architecture) and LF1 limitless concept.
Toyota New Global Architecture:
It is a uni body automobiles platform that underpins various Toyota and Lexus Models starting with Fourth generation prius in late 2015.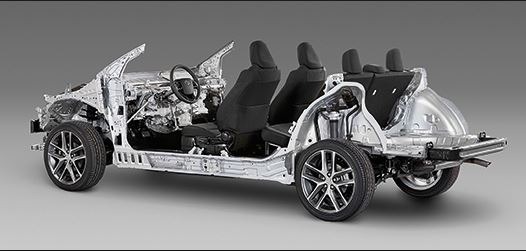 LFA Limitless Concept:
The Lexus LF1 limitless concept is a flagship luxury crossover with an eye toward more human future, A seamless convergence of angular and organic design, with a panoramic glass roof and distinctive split rear spoiler, inside shimmering accent lights create a feeling of warmth and wonder, while technologies like digital side view monitors and 4D navigation help you remain focused on the future. The Lexus LF-1 limitless concept beyond autonomous driving, beyond artificial intelligence and Beyond Limitations.
Expected Engine & power of Upcoming Lexus SUV:
Upcoming URUS rival by Lexus expected to have 3.5 liter V6 engine for base model and with support of Hybrid system using two electric motors expected to produce combine horse power of 404@316Kilowats. The sportier version of this model expected to be powered using 4.0 liter twin turbo V8 as like LCF and combine with electric motors expected to produce 661 horsepower @ 493 KW which is more than URUS 641 HP.
Expected Price of Lexus Flagship:
As per details Lexus SUV may cost around 150,000$ which is 500, 00 less in comparison with Italian URUS of 200,000$.
Expected Arrival of Lexus Limitless based flagship SUV in the last of 2020 or in the beginning of 2021.