Land Rover is a luxury car brand that specially known for producing four-wheel-drive vehicles and is owned by British multinational car manufacturer Jaguar Land Rover, which has been owned by India's Tata Motors since 2008.
Some famous models of land Rover company are Range Rover Evoque, Land Rover Range Rover, Range Rover Sport, Land Rover Discovery, Range Rover Classic, Land Rover Freelander and Land Rover Defender.
Initially the old models were having steering wheel mounted in the middle of the vehicle which was originally designed for farm and light industrial use, with a steel box-section chassis and an aluminum body with 80-inch (2.03 m) wheelbase. It was powered with 1.6-litre petrol engine producing around 50 bhp (37 kW; 51 PS) along with four-speed gearbox. This was incorporated with an unusual four-wheel-drive system, with a freewheel unit (as used on several Rover cars of the time). With the passage of time many changes were brought about by the manufacturers such as introduction of  wheelbase "Pick Up" version, "spread bore" petrol engine (allowing better cooling between the cylinders) , first five-door model on the 107-inch chassis known as the "Station Wagon" with seating for up to ten people & another  86-inch station seven-seated three door wagon "Safari Roof" with 2.0-litre diesel engine, 2.25-litre petrol engine,  and  some minor cosmetic changes(ranging from short-wheelbase soft-top to the top-of-the-line five-door station wagon).
Now Land Rover is going to launch the new Land Rover In 2020, which looks like a vault on wheels which is far more modern than its forerunners and has a totally new body. It is a 4X4 for now plastered into the camo wrap, It has squared off front fascia with gentle curves along with a modest single bar grille which is bounded by relatively large headlights that are partially enveloped by a cover. A central air intake and two mesh screens which cover additional intakes on the sides are additional features of its body. It also has flat hood and curved fenders with clear wheel arches in front of vertical vents. It has stylish windscreen, flat sides narrowing inwards towards the top and a side-opening rear door is also among its features. This Land Rover Defender is also blessed with a rear-mounted spare tire which will undoubtedly impact rearward visibility along with a rearview camera and parking sensors.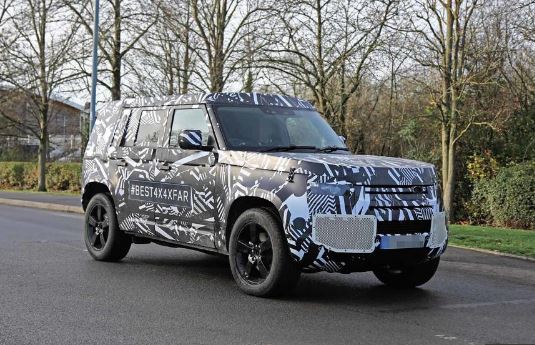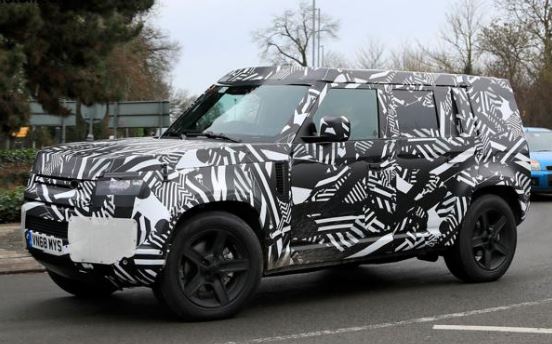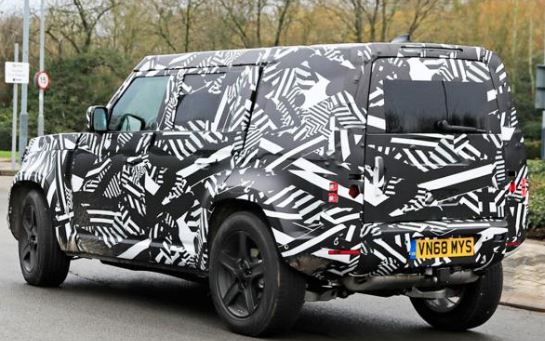 It will be available with internal combustion engines, in plug-in hybrids and as well as full battery electric models. It will be powered by a turbocharged 2.0-liter four-cylinder (available in both petrol and diesel guise) along with array of six cylinder option. It may have somewhat different body styles, but it depends on its manufacturers and it will be lighter and stiffer than previous models.