Lamborghini the Italian brand and manufacturer of luxury sports cars and is ready to confront its future in the nation with optimism, as it believes in the maturity of the market and customers.
"The future is going to be bright for the super sports car business in China, It is going to be a more normal market with less peak growth like we had in the past," said Francesco Scardaoni, managing director of Lamborghini China.

 It is going to be the world's first vehicle in which luxury, sportiness and performance is the means of its comfort and versatility. It will offer best driving dynamics along with elegant design and with same distinctive features like Lamborghini cars gives like surprisingly distinct engine sound along with high performance.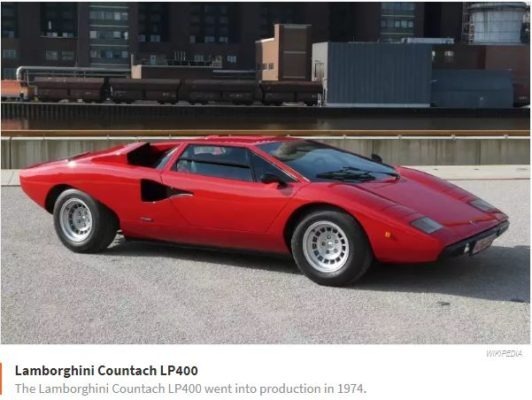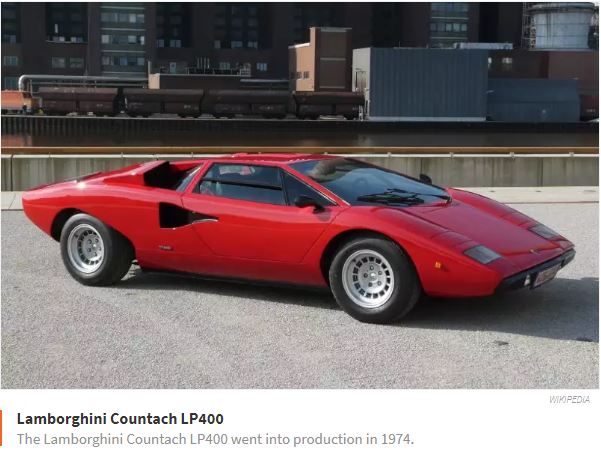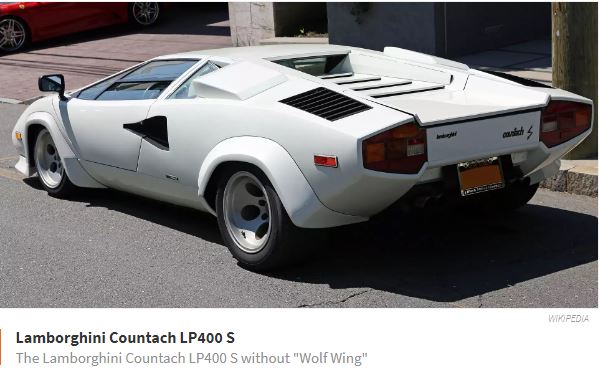 Above discussion is about Lambo Countach modern supercar and Lamborghini Company is set to recreate it which will be a rear mid-engine, rear-wheel-drive sports car. It is one of the unfamiliar designs conceptualized by Lamborghini. The first Countach prototype is equipped with edge cutting appearance which would eventually set the standard for the design of all supercar successors; it had scissor doors, a cab-forward layout and a powerful V12 engine.
In the past Lamborghini Countach was produced in huge amount; Countach was entered in production as the LP400 with a 3,929 cc (3.9 L) engine delivering 276 kW (375 PS; 370 hp) with total production of about 2,049 until 1990. The initial LP400 was fitted with quite narrow tires of the time, but their narrowness and the slick styling offered lowest drag coefficient of any Countach model.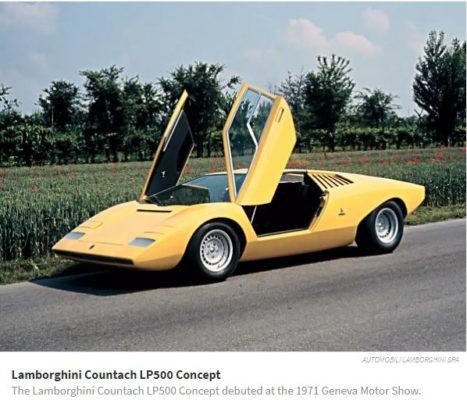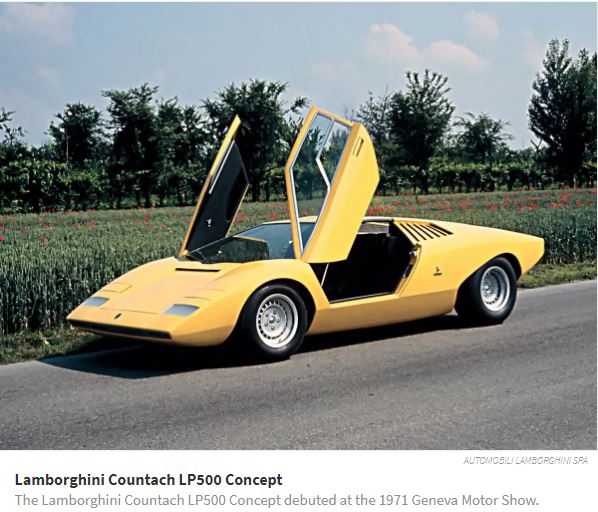 In 1978, first new LP400 S model was introduced which had fiberglass wheel arch extensions along with an optional V-shaped rear wing over the rear deck and wider tires. There were three distinct Countach LP400 S Series; Series 1 cars can be identified by distinctive Campagnolo "Bravo" wheels with protrude hole edges, 45 mm (1.8 in) carburetors and a lowered suspension ride height,  Series II cars can be identified by their smooth, concave wheels and lowered ("low body") suspension ride height while Series III cars can be identified by their increased suspension ride height compared to series I and II cars and usable interior space was also increased by 3 cm in this series.
Then LP500 was introduced with another improvement of a bigger, more powerful 4,754 cc (4.8 L) engine however the bodywork was unaltered.
In 1985 Lamborghini introduced LP5000 Quattrovalvole, in which the engine design evolved again, as it was bored and stroked to 5,167 cc (5.2 L) and given 4 valves per cylinder. The carburetors were moved from the sides to the top of the engine for better cooling and Fuel injected engine generated a power output of 309 kW (420 PS; 414 hp). Its bumpers were bulkier than the previous models. This model was popular all over the world and no further changes made in lambo Countach for more than 25 years.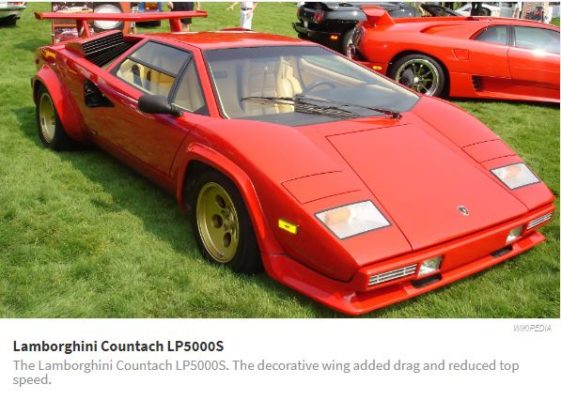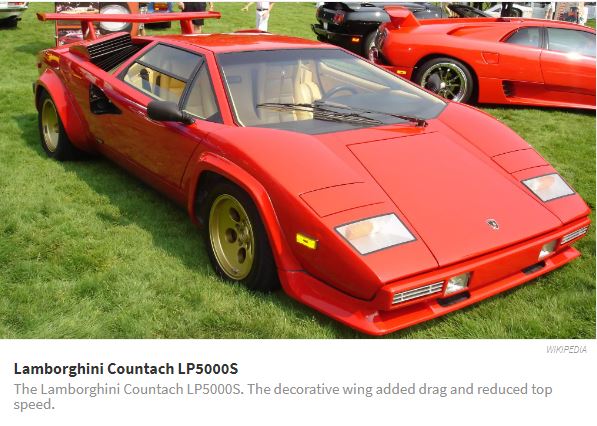 Now finally in 2018, Lamborghini is again ready to recreate this supercar, the expected changes are arrow head wing, quad pipes with irregular wheel arches and side sills under the car while the pop-up head lights are now banned.