Tesla works more like an software company than an automobile manufacturer, Tesla is now can be called the most advance company in Terms of technology that established itself quite fast.
Tesla with their on air updates always provide better features to customers that also make Tesla different than automobile manufacturer. As we know that the future of electric automobiles will be more advance than current and Tesla is more likely leading the way to the future.
Recently Tesla gives and update; a new vehicle Mode especially for pets like dog under name "Dog Mode". This feature will be in favor of both the driver and dogs because this mode is to protect pets and vehicle by providing controlled climate in cabin for the pets when they left back in the car, moreover a message will also be displayed on infotainment screen for moving around people, message will explain that owner is nearby, pets are safe- comfortable and cabin is climate controlled.
Read Also: MUSE – UAE Based very first Autonomous vehicle for 2020 by W-Motors – 2019 News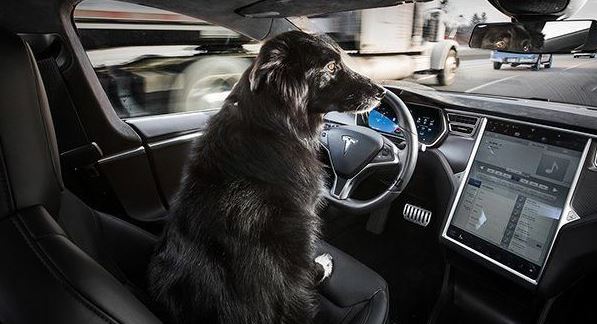 This Dog mode will help the pet lover car owners from being any damage to the cars due to their pets. Moreover this mode will use cameras to detect any potential threat inside and around the car and will inform the owner by sending notification to their smart phones or by activating car alarm, by blasting car stereo system or by displaying warning message on infotainment  screen depending on the severity of the threat.
Read Also: Another Investment in Rivian by Amazon for Electric Future – 2019 News
These new updates will be available in model 3, model x crossover and Model S cars and will also available as standard feature for new Models X and 3 Tesla's.
Tesla Released video related to Dogs Mode: