Lamborghini is among expensive brands of the world and buying a new Lamborghini means you should have no less than $100 thousand in your pocket that is why people prefer to purchase used sports and luxurious cars of expensive brands like Lamborghini because purchasing the pre owned sports cars means saving of thousands dollars, but purchasing used expensive cars can be risky that is why people de value the expensive vehicles which not goes in favor of seller & buyer as well. May be this is the reason Lamborghini come into the business of selling and purchasing of pre owned Lamborghini vehicles. Lamborghini do certification of pre owned vehicles and the vehicles those full fill the criteria of Lamborghini sold again via dealers of Lamborghini (This will surely increase the value of old pre-owned Lamborghini vehicles).
This pre owned certification program was debut at selezione and in accordance to this program/process company performs rigorous inspection of used vehicles and certify them and then these certified and tested vehicles sold through certified dealers of Lamborghini. This is a good step by company and is in favor of both seller and buyer because in this process seller with get right valued amount while the buyer will get certified product in less amount with warranty.
Obviously there is certain criterion which must be full filled by Lamborghini pre-owned vehicles and this program covers all pre-owned vehicles of Lamborghini including URUS.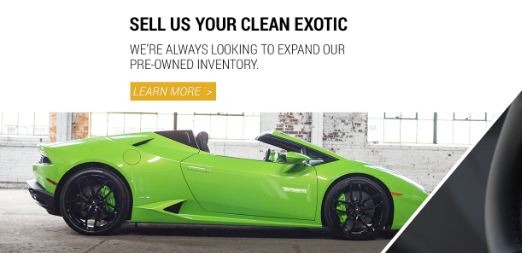 Other than certain criteria vehicles should also qualify the pre requisite that includes;
1: The super cars shouldn't have exceeded the 70,000 kilometers mileage while for URUS it is 100,000 and super cars more than 7 and URUS more than 10 years old will not be accepted. Further Criteria includes; the cars must have undergo from scheduled maintenance from Lamborghini service schedules while comprehensive check of vehicles includes 150 point from exterior and interior.
"This is an important new program to support the growing volume of pre-owned Lamborghini cars sold through authorized dealer's network, said Automobili Lamborghini chief commercial officer, Federico Foschini.
Another important thing related to this certified pre-owned cars of Lamborghini is that these will also have warranty form 12-24 months, warranty will be valid on all the parts of pre-owned vehicles inspected and certified by company, with all these road side assistance up to warranty and six month check up will also offered.