According to the recent news Volkswagen Golf is cutting down the production of its seventh generation cars that were introduced worldwide in 2012. The reason for this winding off is the introduction of eighth generation Volkswagen Golf in markets in the upcoming year. Mark 8 will give its debut as an eighth generation car between 2020 and 2021. Some looks have been revealed to ensure about its launch soon and to make the customers enthusiastically awaited for its release. Up till now Seventh generation golf cars have been dealing in the markets that have turbocharged engine with 2 liter- four cylinders to enhance the power up to 162 kilowatts to 218 kilowatts. Some of the currently selling cars of seventh generation include Golf Sportwagen, Golf Alltrack, Golf GTI, Golf R and Golf hatchback. Production of these cars are already been reduced that gives us a hint of the manufacturing and production work on eighth generation Volkswagen Golf Mark 8. Now let us share some looks revealed of the new revolutionary, stylish, elegant and deluxe car of the eighth generation.
Volkswagen Golf Mark 8 first look
Announcement of the Mark 8 was done in the beginning of this year that evidenced the schedule of its production in Flagship Wolfsburg Plant in June 2019. Some of the looks have been caught that reveal us that the car will be slightly longer than the previous models. The position of headlights and grille is a little lowered with a new hexagonal, funky shape of the headlights and the front lights are lightly paved toward the front wheel. The LED headlights give a very modern look and also show an idea of camouflage front. Front and back bumpers give an aggressive appearance. Back of the car introduces a new emblem look with the rear lights been slimmer and the logo of Volkswagen 'VW' placed in the center of both lights. Design of wheels is very interesting and directional .All other features will be similar to the previous cars including five door car and front engine, front and back bumpers, front and back logos of car. It will have autonomous functions for driving and more advanced installment of software. Cabin will be more improved and stylish with a total digital system in the interior of car. Everything inside the car will be controlled online by a computerized system giving the revolution to the cabin of the car. Only thing manual will be the steering of the car but driver's assistance function will guide you to control the steering in traffics. The Mark 8 is expected to be lighter in weight than the previous cars with a maximum reduction to seventy kilograms.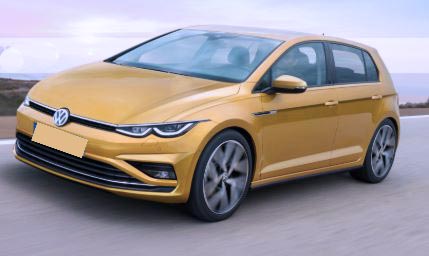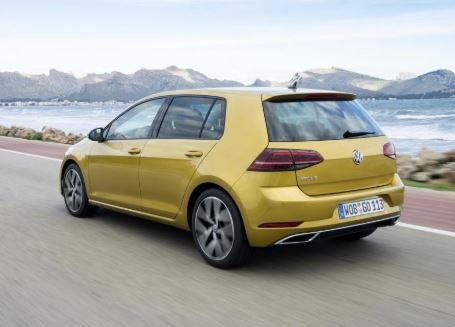 Specifications of Mark 8
Mark 8 is expected to be available in petrol and diesel variants. There will be the introduction of firstly mild hybrid technology with the forty eight volt electric technology system. It will have an option to diesel conversion to engine whenever you need with the same efficiency level as of petrol technology. It will be having 1.5 liter four cylinder turbocharged petrol engine joined with 1.5 liter four cylinder turbocharged diesel engine. Performance will be enhanced from 250bhp to 350bhp in different variants. There will be 48 volt hybrid system that will also give the exhaust gas compressor. Car will be based on the MQB platform which is the similar policy of the company for its cars to have front engine, option of four wheel drive, front wheel drive. It is not a platform as such but a system that produces rational vehicles that have transverse engines having all core components regardless of the change in body configuration of different models.
Expected arrival
 This revolutionary car will be showcased this September at Frankfurt motor show and it further announcement will be made for its launch but it is expected that car will be launched and ready for sale in between 2020 and 2021.