Nissan GT-R has been ruling sports car market since 2007. Six generations of GT-R have been introduced till 2017, R35 being the latest model of GT-R launched in the market. 2019 GT-R is the latest model available to purchase with all wheel drive, two door coupe, four versions powered by 3.8 liters double turbo charged V6 engine producing 565 horsepower and 467lb-ft torque. All these features are available with a starting price of 99,990 US dollars. After the 2019 GT-R Nissan has revealed the facelift of the very new, upcoming, latest model of 2020; Nissan GT-R 50. This will be a super car which is being expected in the mid of 2020 and company is working on it to make it an extremely competitive plus a beautiful Godzilla of the market and thus it is expected that it will prove a fantastic hatchback with a substantial design and gorgeous functions. GT-R50 was announced at the festive celebration of 50TH anniversary of car in 2018 and GT-R50 was announced as a concept but this concept was so overwhelmed by the public that the company decides to produce 50 prototypes and showcase them at 50th GT-R anniversary in 2019 and planned to launch it in 2020.
Features and specifications of Nissan GT-R 2020
This SUPER CAR will have an engine of 3.8 liters turbocharged powered by V6 motor and will generate a 710 horsepower and torque of 575 lb-ft thus providing improved ignition, higher power injection and better emission standards. It will offer dual clutch six speed transmission. Michelin Really        Sports tyres are engrossed in the car to give a real sport look. It can also come in hybrid variant and with extremely advanced aerodynamics. It will be lighter in weight than the previous models. Suspension of car will be improved with an engine made of kryptonite. The concept introduced had gray and golden color combination but it was mentioned that you can customize your color scheme. It will have a top speed of two hundred miles per hour and each engine will be made by different individual hired for the job at Yokohama factory, Japan and thus signature of the individual will be affixed to the engine. Engine will be more powerful with large sized turbochargers and a Turin- based Ital-design will be seen in its appearance.
Exterior and interior of car
It is based on Ital-design concept which is slightly heightened than before and two color option schemes were introduced in the concept that appears quite stylish and excellent. Rims are redesigned to give it a classy look and the roof is lowered steeply by 2.1 inches merges into C pillars around V designed back windows. Tail lights are rounded and the back wing hangs out from chiseled quarter panels. Twenty one inched wheels will give you a stylish drive with comfort and safety. Body design is a bit widened up to 3.8 inches.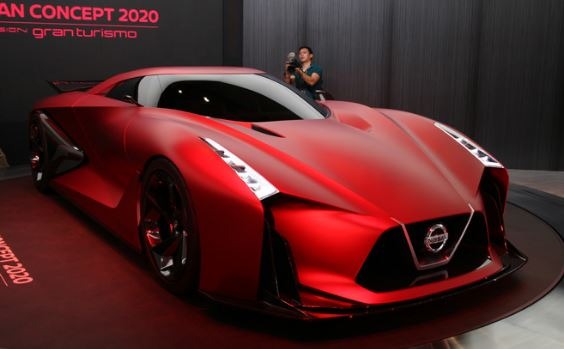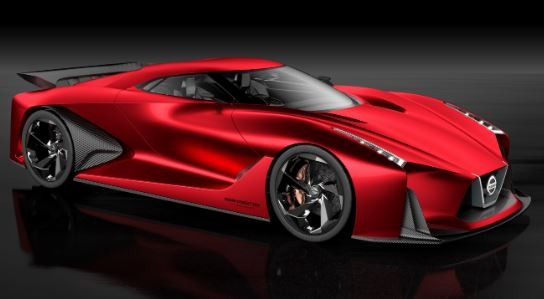 Headlights on the front are very thin and octagonal in shape with V shaped chrome grille on front. Entire car is square in shape. Interior of the car is super luxurious with leather and carbon fire coverings and a detailing of gold linings…it is a two door sports car with golden adornments on doorways and solar powered device table. Control system of the car is much modified with new styles and an infotainment system will be advanced and improved with android and apple car play connections on an eight inch color touch screen. Visionary technology introduced in it will help the driver to perform immediately by giving a feedback and let the driver engage in having his vision on roads. Titanium valve exhaust will limit the outside volume and noise, making the drive comfortable in crowded urban, noisy areas. Apart from this there will be eleven speakers with subwoofers to create a giant bass enclosure inside the cabin. Unwanted sounds from the engine are reduced by the sound absorbing material used behind the instrumental panel. You can lock your car with your Smartphone or smart watch with an application smartly. It will help you to find your car in parking. Rear view camera will help you to see what is behind you and helps in parking. Nissan ensures all safety features in its upcoming model to ensure a safe drive
Expected price and arrival
Nissan GT-R 50 is expected to be around 150,000 dollars to 200,000 dollars. It is a very expensive car and will be available in limited edition only. We are hoping to see the real model of the car soon. It will be launched worldwide in United States and Japan but not in Pakistan yet.