Mercedes Benz has always been a purveyor of latest and advance safety technologies since its beginning. It has been the first company to introduce hydraulic brakes, safety door locks, started systematic testing of crashes and introduce many active and passive safety features. Mercedes Benz has now taking its part to introduce ESF (Enhanced Safety of Vehicles) in 2019 to show the tangible looks of the safety features of the upcoming Mercedes Benz vehicles. The conference on Enhanced Safety of Vehicles will took place in June, 2019 and Mercedes is going to rectify with ESF 2019 to reveal the safety concepts of its all new GLE SUV.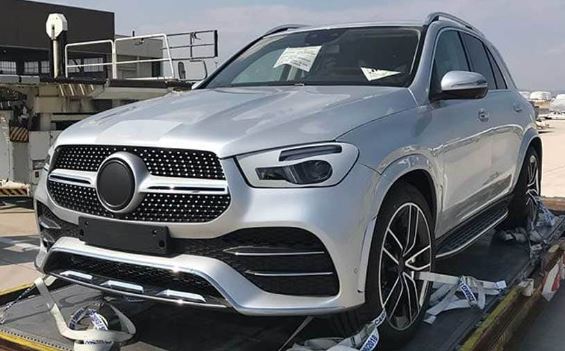 This time Mercedes is going to introduce the concept of heated seat belts in its vehicles because Company wants people to wear seat belts to prevent any life threatening condition. This new technology will not be a part of luxury but the safety requirement essential for passengers. The top models of Mercedes are offering heated armrests and panels of doors along with heated seats and the heated steering wheel but now they are introducing the heating concept to the seat belts. It will heat up your tummy and remind you to wear seat belts because majority of the people all around the world do not wear seat belts on rear seats and it is a major cause of deaths and disabilities in accidents.
Read Also: Hyundai achieved Autonomous Level 4 with Fuel Cell EV's
 These new heated belt concept is of regular thickness and made up of the high quality fabric but it is equipped with electric heated tubes inside them that works on the same principle upon which the seats get their heat, when you buckle the seat belts around you it just gets heated and there is very interesting part that drivers and passengers will have the control on the temperature of the heat produced from the seat belts.. As we know the concept of heated seat belts were introduced by the Ford in order to provide comfort and ease to the passengers in wearing frozen seat belts in extreme cold temperatures. The major reason for introducing this concept by Mercedes is to minimize the injuries during crashes and it also provides you comfort for driving in cold temperatures. Some of the other safety features going to unveil in the ESF 2019 by Mercedes  include advance human to car interface system, day light to keep the driver attentive during drive, sensors to judge fatigue of driver, all new DIGITAL LIGHTS in headlights and tail lights, visual warning alarms for alerting about pedestrian accidents and new innovative airbags.
Mercedes believe that safety is the first attention of the Company and company is always working hard to provide best possible luxury with advanced safety and the ESF 2019 demonstrates the safety features of present and future with a huge number of innovations after a lot of research and we believe that soon we will see these vehicles that will provide all these best safety features as promised by the company.