JAC T6 double cabin pick up by Ghandhara-Nissan
Ghandhara has become more famous after it is awarded Brownfield status by the government and as an outcome of this JAC T6 double cabin pickup by Ghandhara-Nissan is now available in the market with two configurations.  One is the 4×2 version that is priced at PKR 34.0 lac while the other 4×4 version is priced PKR 36.0 lac. The Jac T6 double cabin pickup has finally reached the authorised dealers of Ghandhara-Nissan's and the best part is that the cars are available in the market for instant deliveries.
Features of JAC T6 double cabin pickup:
JAC T6 generation features are far much better than its previous generation as now it is providing latest range of more powerful, cleaner and efficient engines.  It consists of a number of exceptional features and equipments that will make the drive more comfortable and safer. The overall appearance of JAC T6 is quite dashing which makes it able to stand amongst its rivals. As far as the loading capacity is concerned it can put almost every competitor to shame as it can pull up the load of as much as 1041 kilograms that no other competitor vehicles in Pakistan have yet. The vehicle has pretty decent safety features as it comes with airbags along with the electronic braking system and anti-lock breaking system. It also includes a 4 wheel drive selector (Electronic) and ABS+EBD.This is not all it also consist of some attractive features that include steering wheel that is multi functioning and touch screen that is located in the centre, climate control, power windows, power door locks. It also comes with a 4-star CNCAE crash test rating, however it is not officially known yet same features will be available in locally sold T6 or not, We will have to wait for the launch to say it with confirmation.
Exterior & Interior Photos: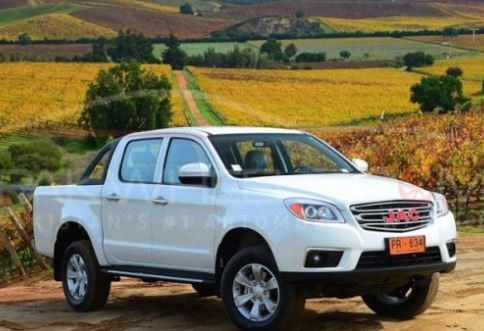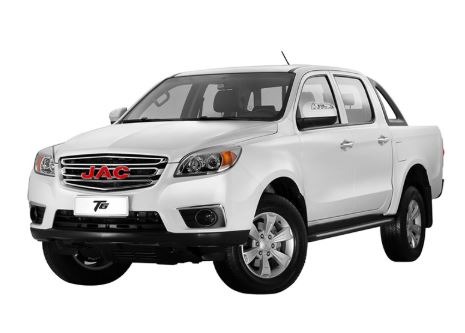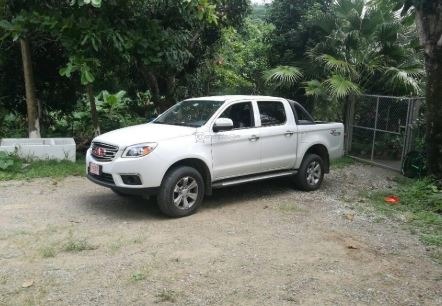 Engine of JAC T6 double cabin pickup:
  JAC T6 double cabin pickup consist of a 2.0 liter turbo diesel engine which produces the maximum power of 188 hp at 4,000 rpm and the peak torque of  290 Nm between 1,800 to 4,000 rpm.
Comparison with other automobiles:
JAC T6 double cabin pickup cannot be put against Toyota Hilux or Isuzu D-Max although the feature JAC T6 is offering at this price is remarkable. On the other hand JAC T6 double cabin pickup 4×4 version is much better then Revo and V-Cross range, while  buying JAC T6 then Hilux E 4×4 (PKR 52.49 lac) and Isuzu Hi-Lander 4×4 (PKR 45.0 lac) is a much better option due to its specification and the list of features it is offering.