The Volkswagen T-Roc is a dense SUV that competes with MINI Countryman and Honda HR-V in Europe. It has been encouraged as an urban SUV alternative to a car just similar to golf, as it was highly in demand missing link I Volkswagen overall line-up. It will approach the global market as a petrol model only. The company is aiming to become a powerful play in the Indian market factor once again. The car approaching in India will be fully loaded and moreover must have a premium positioning. It is based on two major factors; VW India is planning to generate attractiveness around the car as it will be layout above the Hyundai Creta, and below the jeep Compass. In terms of size, the T-Roc is quite dense and contains a powerful engine, a complicated gearbox, dashing equipment levels and an overall perspective of refinement. The other reason is that VW India would aim the car to set a decent benchmark and expectation for the pretty smaller T-Cross that will launch in 2020. As the vehicle is smaller in size, VW India would be capable of attacking the very famous segment from multiple sides.
Exterior:
As the T-Roc is smaller in size, it is 4234 mm in length, although has a fascinating impact of 2603 mm of wheelbase. The width of the T-Roc SUV is 1819 mm and the height is 1573 mm. This dense SUV has a wider front which provides it with a superior outlook, although the coupe-style roof provides it with a mort sporty factor. Most of the SUV detailing is furnished in chrome which gives it a shiny and sharp look on the road. It shares some resemblance mostly in terms of the design of the grille and round-shaped bonnet, with the latest Tiguan All space. Other unique and major features include the LED headlights and body-colored front bumper and contrast color roof which makes it look different from others on the road.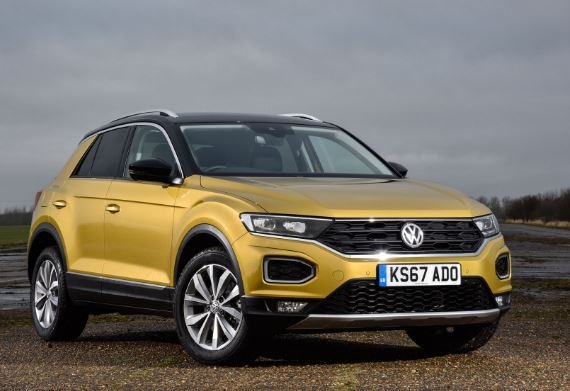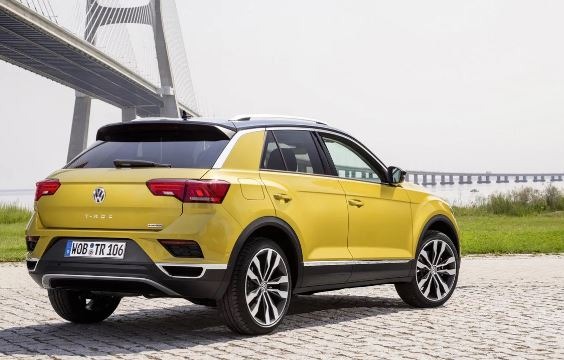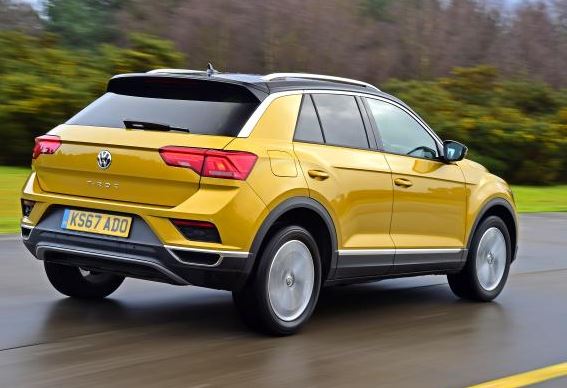 Interior:
The interior of the T-Roc SUV includes a wide range of adjustments for the seats and steering wheel. It includes a lofty driving position, collaborated with thin windscreen pillars that enable you to have a wider view of the road ahead. It has standard front and rear parking sensors that makes you comfortable while parking the car. It provides you with an 8.0-inch screen Active info display that introduces an entirely digital instrument panel that can also be added. The customers will be allowed to minimize the look and feel of the interior with either dark accent or contrasting colors. Multiple USB ports and wireless charging will also facilitate Smartphone addicted people. Moreover MirrorLink, Apple CarPlay, and Android Auto are all optional connectivity options that can be used.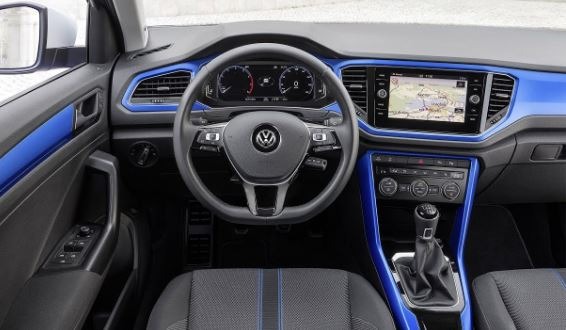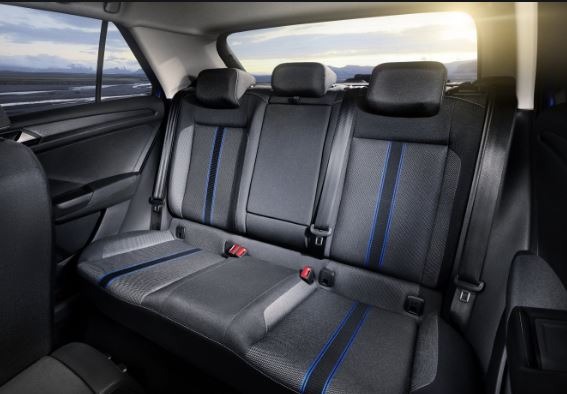 Engine of T-Roc:
The dense SUV comes up with the two engines, petrol, and diesel. The T-Roc 148 bhp diesel engine feels fearless when you put your foot down. The T-Roc petrol engine has three cylinders, 1.0-liter TSI that is capable of producing 113 bhp and results in an impressive and efficient average of 55.4 mpg. It can cover 0 to 62 mph in just 10.1 seconds and produces powerful music while covering so. It has a responsive nature as it eventually feels rather quicker than its acceleration factors suggest. The fastest petrol model is the 187 bhp 2,0-liter TSI model that is currently only accessible with four-wheel drive. It hits o to 62 mph in just a short time of 7.2 seconds.
Price of T-Roc:
The price of this compact SUV lies between 17-20 lakh depending upon its variants.