The Bavarian luxury carmaker BMW has just revealed that an additional sedan flagship will be added to the company's comprehensive line up, as the latest BMW 8 Series coupe is about to launch. The official launch of BMW 8 Series coupe is expected this year in November and it is going to be manufactured at the BMW Dingolfing plant, which is also the same plant for the latest 7 Series. The all-new BMW 8 Series is coming with a perspective of sustaining the standard of the top-ranking standard within BMW's product range, just like the BMW Z8 and BME i8 electric sedan as well. Adding on the latest 8 Series is also an essential product for BMW's planning in manufacturing new products for the future. This luxury vehicle was particularly manufactured in concurrent to the BMW M8 GTE, which had already attained its position by showing strong potential in the FIA World Endurance Championship.
Interior of BMW 8 Series:
The interior of all-new BMW 8 Series Coupe is very well equipped and built in a decent manner. It contains a 12.3-inch digital instrument panel that is suitably hi-tech. The luxury vehicle also includes the latest version of BMW's infotainment system that opens up with a homepage and providing links to most commonly accessed features. Moreover, the gesture control pleases you as well; you just have to move your thumb left or right to switch on the radio station and music tracks. BMW is ranked one of the best with intuitive touch screen systems in terms of using it while the car is in motion. It has the facility of heated seats, electric adjustments, and lightening functions. The luxury vehicle also includes a parking assistant that identifies decent parking spaces and helps you with automatically park. In terms of safety, the BMW 8 Series coupe comes up with a huge amount of safety features such as an array of cameras, ultrasonic and radar sensors that applies the brake automatically in time of need.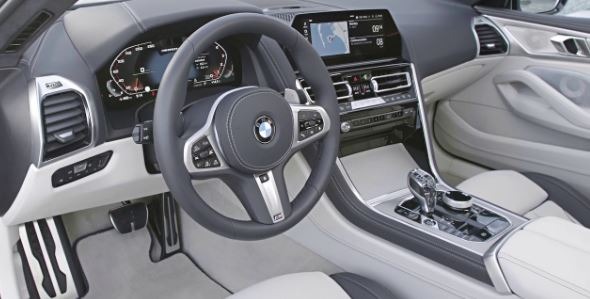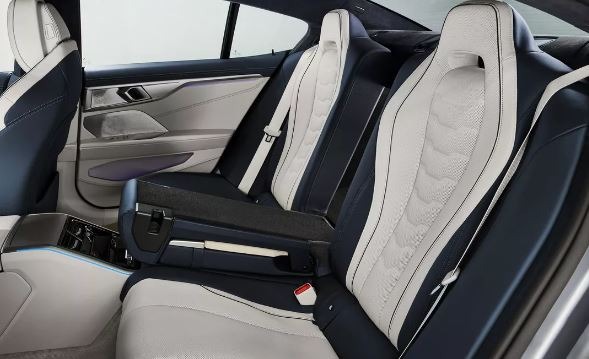 The exterior of the BMW 8 Series:
The exterior dimensions of the BMW 8 Series coupe measure up to 4834 mm in length, 1902 mm in width and 1341 mm and height along with the wheelbase of 2822 mm. its long wheelbase and wide track width that also allows more space on the inside for backseat passengers. Moreover, it has alloy wheels of 20 inches along with mixed-size tires. Its low down BMW signature grille reflects a hexagonal boundary that makes it front wider. The luxury vehicle comes up with the LED headlights that are majorly the slimmest ever headlights of any BMW model till now.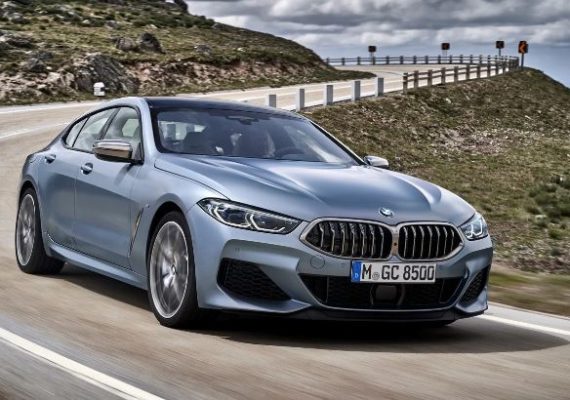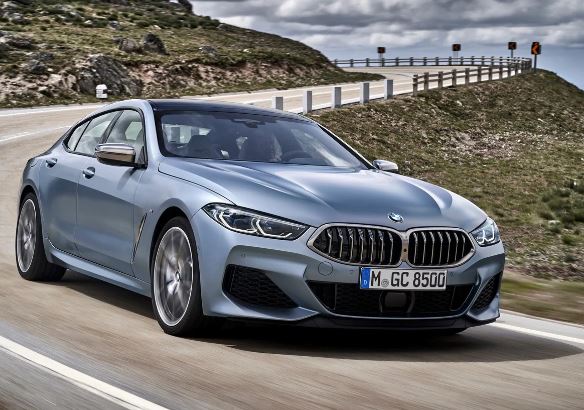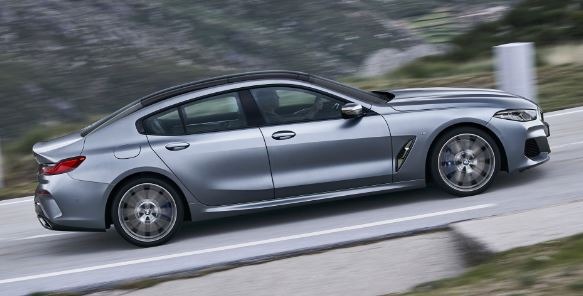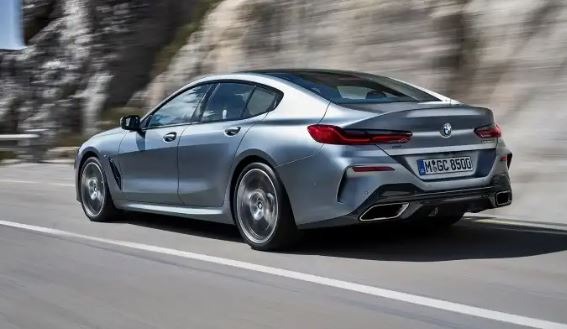 The engine of the BMW 8 Series:
The latest BMW 8 Series coupe comes up with both petrol and diesel engines. Its diesel engine can produce up to 316 bhp and can cover 0 to 62 mph in just a very short duration of 4.9 seconds with a strong limited top speed of 155 mph. Although the sportiest 8 series models are petrol powered and is strongly capable of covering 0 to 62 mph in the duration of just 3.7 seconds and 0 to 100 in only 4.9 seconds. It has a twin-turbocharged 4.4 liter V8 petrol engine that can develop 320 bhp, and peak torque of 750 Nm and makes a stunning sound while doing so. The engine comes combined with 8-speed Steptronic transmission and also gets the increased BMW xDrive intelligent all-wheel-drive system.
 Price of BMW 8 Series:
The price of luxury BMW 8 Series coupe is expected to lie between the ranges of 68.75 lakh to 75 lakh.