No matter how hard automakers try, achieving fully autonomous vehicles still require not less than another 3-5 years. For Now another Competitor Canoo has appeared that has same thinking, plan and approach as most of the other automakers, to introduce Electric vehicle having autonomous capabilities while on subscription planning like Netflix.
Canoo is the Los Angeles Based Company that has started the testing of subscription service but again the plan of company won't be in effect before 2021 & according to different websites details related to pricing of subscription plan are not known.
Not Much but some of the details related to Vehicle are available:
Canoo Electric Boxy Car Details:
According to a famous website caranddriver.com this vehicle is like a "space pod" while on the other hand company has also stated that there is no need for EV'S to look like traditional cars. From the inside & according to company "seats in Canoo are more like a sofa to lounge on than a cramped and segmented back seat" This box like vehicle will have seating capacity for seven persons those will able to access and control functions of vehicles like Navigation, music & Temperature using their mobile phones.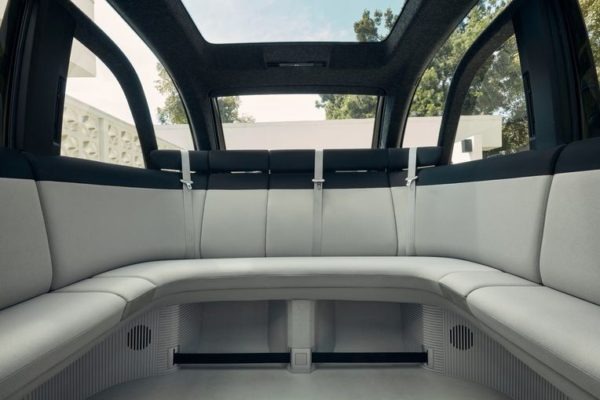 Read Also: Sedric -Volkswagen Concept of Autonomous Future Car
As the Autonomy is still far from achieving that is why not fully autonomous but company has promised this to be the first true "steer by wire" vehicle in the market having autonomy level 2.
Battery & Power Details:
Canoo will have powerful battery that will give about 250 miles on EPA test and will charge up to 80 percent in 30 minutes. As in the beginning vehicle will having autonomy level 2 which will be done by using 7 cameras, five radars and 12 ultrasonic sensors.  Finally for power vehicle will have 80 KWH motor that will able to produce 300 horse power.
Company published details related to Canoo in Medium post Where company also said that subscription service by canoo will save people money, Moreover company also compared the monthly charges of leasing a SUV that could cost up to 900$ monthly including maintenance, fuel, insurance & other services while canoo will charge simple monthly fee in comparison to luxury SUV which will be very little and Affordable.