Yaris of Toyota has a long history and also stand among the world's most known cars. Yaris was started its journey in 1999 by replacing starlet and Tercel but its journey was as a sub compact car. Recent trends of preferring crossovers over Sedan's and Hatchbacks made the Toyota to convert one of its known subcompact car Yaris to Cross Yaris.
Yaris Cross has already been launched in the markets of Europe in 2018 while in 2020 Toyota is going to launch Yaris Cross in Thailand as well.
2020 Yaris have new modernized look with increase in height. Three version of yaris will be available including Entry, Mid and High.
Exterior:
Modernized Yaris cross is heighted than previous hatchback model while to give it more tougher look there has been added front rear Faux Skid plates and Chunky fenders on both sides, Yaris is having two tone color for Exterior.
Other Exterior feature of Yaris Cross;
190 mm Ground clearance
15 inch alloy wheels (Glossy Black)
Sporty look
Black out roof
Chrome Handles
Smart entry system
Front camera
Rear Camera
7 Exterior Colors
Project head lamps
Day time Running lights
LED Fog Lamps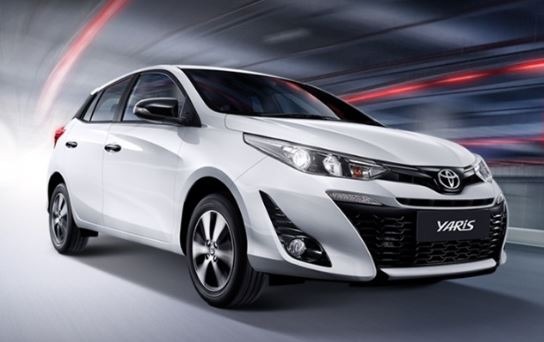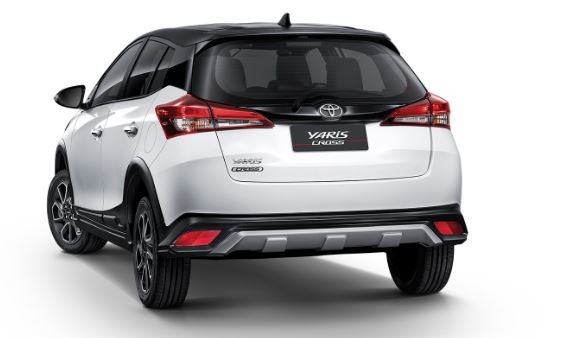 Interior:
Interior of Yaris cross is similar to the previous hatch but to give it premium look sport style leather seats and Leather wrapped steering wheel are made standard.
Other Interior features of Yaris Cross;
7 inch touch screen
7 air bags
Single tone interior color
4.2 inch TFT Driving information Display
Drive Side electronic indow with Clamping Protection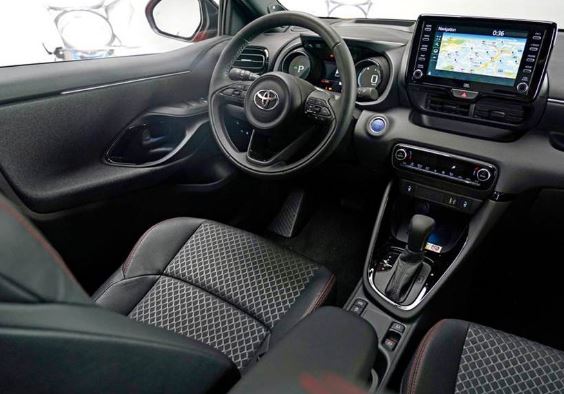 Engine, Transmission and Power:
Yaris Cross has been powered with 1.2 liter 3NR-FXE engine that produces 107 Nm of torque with 92 horse power, CVT transmission is paired with engine.
Fairwheels take;
Overall exterior and interior of yaris Cross feels and looks great, height of the yaris has been increased from the previous model that make it more adaptable to rough roads but thing that could make it little difficult for off roading is it front wheel driving instead of rear wheel drive. Some important features that are missing in Yaris cross are Android auto and Apple car play. Though overall it is a great mid range affordable cross for the enthusiasts of Crossovers.