Revolution has taken in the electric vehicles sector since the last couple of years, and now it has come to another level. In Australia, the electric flying race car is the first to fly. Later this year, a series of remote pilot races have been proposed. Automobile racing is one of the most popular sports globally, with a variety of racing series and events to choose from. Matthew Pearson first announced the development of a new form of motorsport in the summer of 2019. Pearson wanted to start the world's first flying electric car racing series. Pearson refers to them as flying electric cars, but they're quadrotor aircraft with wheels.
Alauda Aeronautics is the vehicle that will be flown in a Formula One-style series of races, with up to ten aircraft in the air simultaneously, according to Matthew Pearson, the founder of the Company that constructed it. With approval from Australia's Civil Aviation Safety Authority, the Alauda Airspeeder Mk3 is a four-meter-long multicopter that has completed its first unmanned test flights in the South Australian desert. According to Pearson, the vehicles will travel at speeds ranging from 150 to 250 kilometers per hour, depending on the terrain.
Three remotely piloted global races will be held in 2021, according to Pearson. The cars use a "virtual forcefield" built using LiDAR and radar to enable close but safe racing activity. Races will be brought to the public by technological minds from Brabham, McLaren, Jaguar, F1, Boeing, and Rolls-Royce, according to the Company. The first three races, all scheduled for 2021, will all include remotely piloted aircraft. As early as 2022, the Company plans to launch a crewed display.
The Company did not identify the number of sensors on each craft and declined to share any other information on the technology, claiming confidential information. The issue in building a safety system for a flying race vehicle, on the other hand, is allowing enough flexibility so that the planes may come as near as possible without colliding. 
Pearson further said a collision-avoidance system, but we want to give the pilots as much freedom and control as possible inside it. So figuring out where the pilot-machine boundary is going to be an intriguing challenge."
The certification and manufacturing of a single aircraft are much expensive, but it is not the same in Alauda Airspeeder MK3. The Mk3 is operating under an experimental certificate from Australia's Civil Aviation Safety Authority, which means that while it must meet some safety and airworthiness criteria, the regulatory burden is far lighter than for a passenger plane.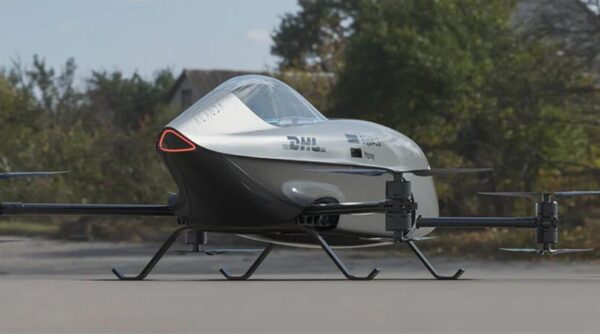 Pearson also stated that he would offer finance, and they've been able to secure collaborations with BHL Logistics and IWC Schaffhausen, a luxury watchmaker. The Company refused to tell further details about the financial budget and funding of MK3.