Humans are always excited for new inventions, especially when that invention makes a person more authorized to travel without any obstacle and with a lot of safety. Everyone likes to be independent, and having a car makes them self-reliant to go wherever they think and whenever they want. People love cars, and now the car-loving people are more excited about self- Driving cars, as we are not yet hovering through the skies in flying cars as many automobile manufacturers promised. In 2015, many predictors predicted autonomous vehicles. Like General Motors, Google's waymo (Sister Company of Google), Toyota, and Honda, many of the top manufacturers announced that they would make it a reality by 2020. Elon Musk, a big name in the automobile industry, forecasted that Tesla would do it by 2018, but nothing has happened yet. In 2019 at an event named "invention-only," he added that they had designed a new microchip that'll be the best autonomy chip worldwide. This chip was all about autonomy and safety build by Samsung. He said autonomous cars are now halfway to completion. "A year from now, we'll have over a million fully self-driving cars on the road. These cars will be at level 5 autonomy driving by self anywhere on the plant without the intervention of humans and with minimal maintenance for at least one million miles. Still, all the prognostications of great Elon Musk proved wrong. Now people have started calling Elon Musk "A person who never keeps up with his deadlines & promises." People have complained about Tesla that they have sold an option of Autopilot, which doesn't operate as advertised, whereas Tesla sold this option as F.S.D. (full self Driving) autopilot for 10,000 dollars. This option was an additional driver assistance program that got investigated by the government after car crashes because F.S.D. was not working on their own as it was meant to be, by navigating off the highway and responding to the traffic lights or stop signs. Some of the buyers of Tesla not only sued the company about the wrongdoings, but they even have started asking Tesla to refund their amount, but Tesla has declined. So many well-known names are calling Tesla a fraud. Senators Richard Blumenthal of Connecticut and Edward J.Markey of Massachusetts sent a letter to the Federal Trade Commission to investigate the marketing Agency that advertised Autopilot and F.S.D. A Professor in the school of law and engineering at the university of south Carolina (Specialized in autonomous vehicles) said that; "It has become too much difficult now to trust any other automotive manufacturer for their saying that they are safe with autonomy when we are unable to trust Tesla the pioneer of A.I. vehicles for full self-driving autopilot vehicle." Tesla is facing extreme abomination from the public even that Tesla has not responded to the comments on its social media platforms.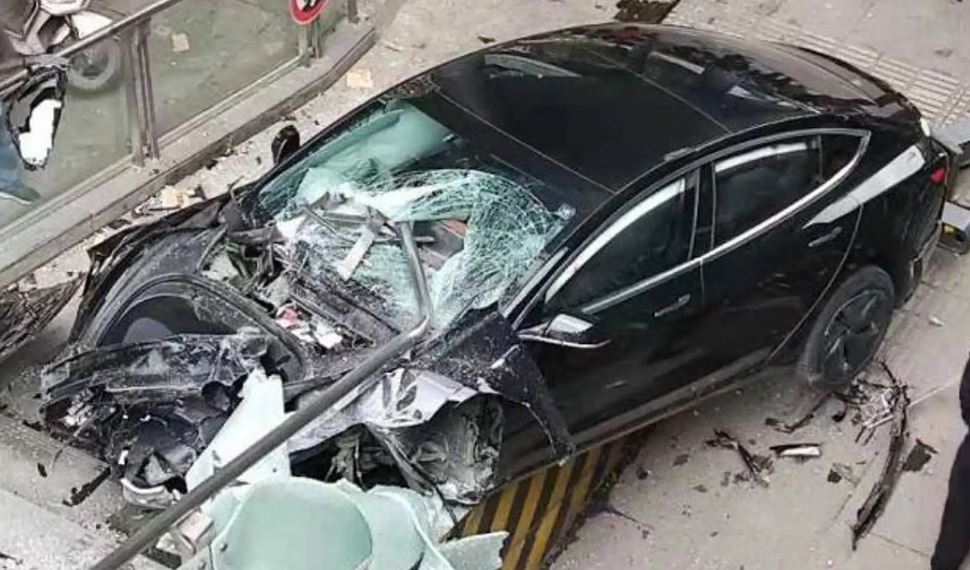 Many companies are using Lidar (light detection and ranging system) in their autonomous vehicles to detect the distance of objects by bouncing light and sound to the things.  Some of the important names using this technology are; waymo (sister Google Company), Toyota, Cruise, Volvo, Mercedes, Ford, and G.M. motors. Tesla was the only automotive manufacturer that consistently avoided the usage of Lidar. After an investigation, NHTSA National Highway Traffic Safety Administration reported that most of the incidents by Tesla vehicles occurred in the dark. Lidar technology can operate better in any environment and under any light; moreover can also detect in the dark. Tesla's owner Elon Musk called lidar "a Fool's errand" in 2019, where he added further; that Lidar is expensive and unnecessary and "Anyone relying on lidar is doomed." Jason K. Levine (the executive director of the Center for Auto Safety) said that "people always rely on something they may not be able to do." Many other carmakers like General Motors and Toyota are also working on autonomous vehicles. Toyota has released the first video of demonstration for their two autonomous modes, chauffeur autonomous and Guardian mode.
Argo, Cruise, and waymo are also working on autonomous vehicles, but they are not selling their F.S.D. Cars to consumers yet. These companies are designing autonomous vehicles to offer ride-hailing services like Uber in the future. These are using the following techs; Lidar, a 3-Dimensional map, and a robust navigation system on roads. Now, after all the incidents happened, other automakers should be more wide-awake about their autonomous vehicles.
 Elon Musk, C.E.O. of Tesla, believed that autonomous cars could understand the environment and respond to surroundings without a 3-dimensional map by using the cameras only. But after all these happenings, it is cleared that autonomous vehicles need many other technologies to respond in different climates and under different circumstances. It is too difficult to change lanes automatically by using cameras only, and depending upon the cameras will surely increase the number of crashes. Self Driving Cars rely more on A.I. (Artificial Intelligence), but there is a long way to go in Artificial Intelligence to make it perfect for the use of humans. Many companies are working to figure out if how to make A.I. solve real-world problems. Tesla's incidents and the crashes are reminders that self-driving car technology still has a long way to go where it will fulfil all the needs of safety on the priority.