Hyundai Mobis has created an innovative technology employing 25,000 micro LEDs to display road signs directly in front of vehicles, utilizing GPS and camera sensors. This groundbreaking system, known as the Digital Micro Mirror Device (DMD), aims to make a substantial impact in reducing nighttime car accidents for both drivers and pedestrians.
As a prominent supplier to the Hyundai Motor Group, Hyundai Mobis asserts that vehicles equipped with the DMD technology will have the ability to project road signs and pedestrian crossings up to 15 meters ahead of the driver. The projected signs can extend across a length of up to 1.5 meters.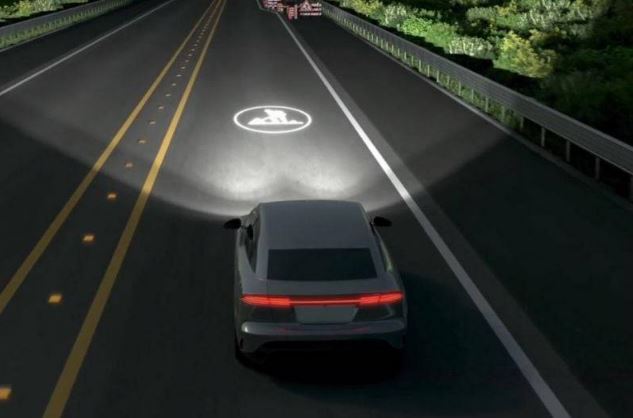 The developed technology has the capability to present upcoming changes in road conditions, such as roadworks zones, while also illuminating a pathway for pedestrians. Achieved through the utilization of LED lights that are 0.04mm wide, the system employs an extremely precise controller which reflects light using microscopic mirrors measuring 0.01mm. These intricate mirrors, totaling 1.3 million in number, are densely packed and enable the projection of high-quality signs.
Real-time traffic data, obtained from GPS navigation and camera sensors, is fed into the system. This data serves as the basis for displaying pertinent and time-sensitive messages on the road. Furthermore, this technology can complement existing head-up display information, offering additional assistance to drivers traveling during nighttime conditions, aiding them in identifying speed bumps and highway exits.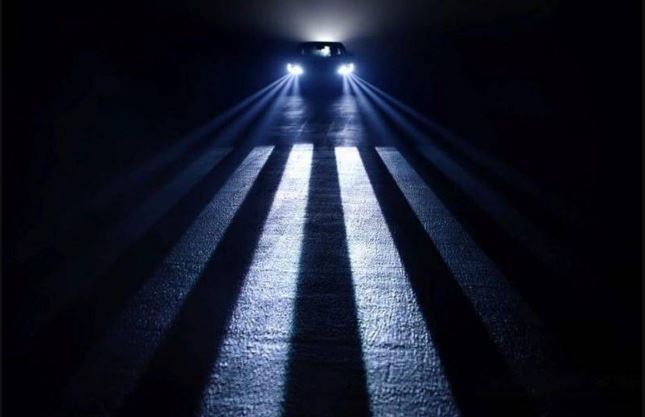 Hyundai Mobis emphasizes the increasing significance of software technology that can seamlessly integrate multiple automotive components into a unified device, especially in the era of autonomous driving. They state their commitment to spearheading the development of advanced lamps and the corresponding control technology.
At present, Hyundai Mobis has not provided confirmation regarding the timeline for implementing this new technology in production vehicles. In contrast, Mercedes-Benz's Digital Light system, introduced in 2018, has already been incorporated into their flagship S-Class and other production vehicles. This system boasts the capability to project guidelines and warnings directly onto the road ahead of the driver.
Last year, Ford engineers in Europe unveiled a comparable headlight technology that has the ability to project symbols onto the road, similar to the innovation showcased by Hyundai Mobis.
Hyundai Mobis has recently disclosed this cutting-edge technology, which precedes its integration into vehicles across the wider Hyundai Motor Group. In addition to this development, the company has also introduced a rollable in-car display, along with an in-wheel motor system that enables cars to parallel park from a 180-degree angle. These advancements highlight Hyundai Mobis' commitment to pushing the boundaries of automotive technology.