VinFast VF3: Redefining Electric Mobility in Vietnam with Innovative Design and Accessibility
VinFast's journey in the automotive industry has been marked by its commitment to innovation and meeting the evolving needs of Vietnamese consumers. Since its establishment, the company has strived to establish itself as a prominent player in the domestic market, focusing on delivering high-quality vehicles that cater to the aspirations of millions of families across Vietnam. With its venture into electric vehicles, VinFast aims to revolutionize the automotive landscape in the country, offering an accessible and sustainable alternative to scooters, which are widely used for personal transportation.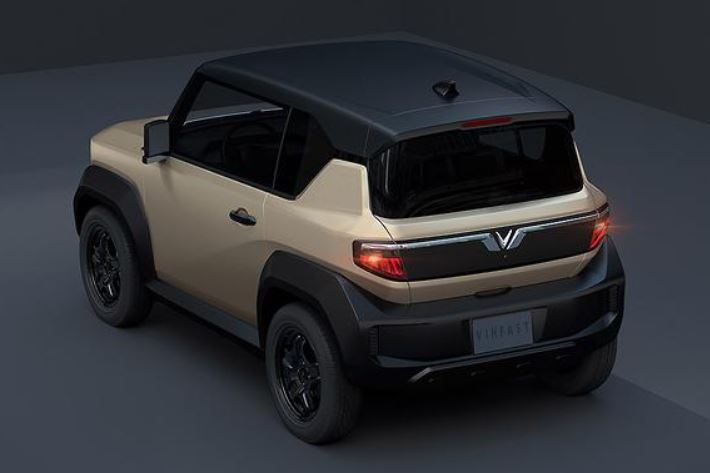 VinFast, the renowned Vietnamese automaker, has introduced its latest electric vehicle, the 2023 VinFast VF3. This compact SUV draws inspiration from the iconic Suzuki Jimny off-roader and is poised to make a significant impact in the domestic market when it launches in the third quarter of 2024. With a length of 3114mm, the VF3 is approximately 365mm shorter than the already compact Jimny. While specific details about the VF3 are yet to be unveiled, VinFast highlights its commitment to delivering impressive travel distance and high safety standards in this battery-electric SUV.
Sporting a rugged and adventurous design, the VF3 stands out with its pumped wheel arches, upright windows, and a distinct blocky aesthetic. It rides on 16-inch alloy wheels fitted with semi-chunky tires, positioning it as a versatile option suitable for various applications and operating environments. Notably, the VF3 is expected to rely on a single electric motor, suggesting that all-wheel drive might not be available, potentially as a cost-saving measure.
VinFast assures that the VF3 offers sufficient interior space to comfortably accommodate up to five people, along with a compact boot for storage. The vehicle will be offered in two trim levels: Eco and Plus, with an accessible price point intended to appeal to a broad range of customers. While it remains uncertain whether VinFast plans to export the VF3 to markets like Australia, North America, or Europe, where the company already sells larger electric SUVs such as the VF8, its initial focus will be on meeting the demands of the Vietnamese domestic market.
VinFast sees the VF3 as a potential game-changer in Vietnam, fulfilling the automotive dreams of millions of families and acting as a catalyst for the widespread adoption of electric cars across the country. While orders for the VF3 are set to commence soon, deliveries are expected to begin in the third quarter of the following year. By offering an affordable and efficient alternative to scooters, which are immensely popular in Vietnam, the compact electric VF3 aims to provide accessible and sustainable transportation options to the masses.
Initially, VinFast's venture into electric vehicles was anticipated in markets like Australia, following significant investments in establishing an R&D center in Victoria and enlisting former Holden personnel. However, the company has since redirected its operations back to Vietnam. The launch of the VF3 exemplifies VinFast's ambition to contribute to the growth of electric mobility within Vietnam, presenting a locally-produced vehicle that seeks to democratize car ownership and elevate living standards for the Vietnamese population.