MG Pakistan, a major player in Pakistan's car industry, is planning to bring exciting new versions of its popular models, the MG HS Excite and 2.0 AWD. They want to make their position stronger in the market and meet the changing preferences of customers. But that's not all; MG Pakistan also has its eyes on the sedan market, which is already quite big, accounting for 45% of the total car sales.
Asif Ahmed, the General Manager of MG Pakistan's Marketing Division, is very hopeful about the sedan market. He recently revealed that they might launch the MG GT, an impressive 1600 CC Sedan car, as their first step into this segment. This decision comes after the incredible success of MG's C-SUVs, with more than 15,000 units sold in just two and a half years. Seeing this success, MG believes there's a bright future not only for sedans but also for other C and D SUVs.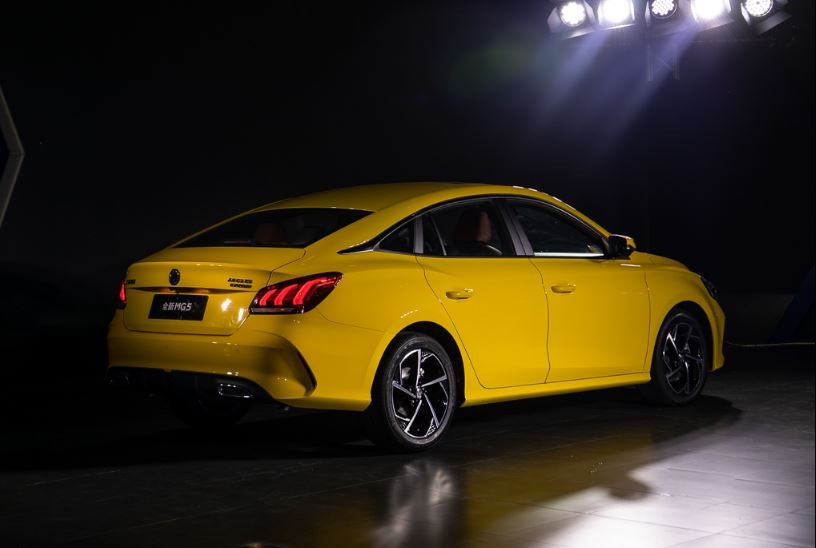 The heart of MG Motors' smart plan is to use locally made high-value parts. They want to improve their competitiveness within Pakistan and also explore opportunities to export cars. Right now, MG Pakistan relies on parts from other countries because they are still new in the country. However, they are actively looking to join hands with global manufacturers to make high-tech components here. This not only helps Pakistan's car industry grow but also helps the country become a strong player in the global car export market.
Despite facing economic challenges, MG Motors is still confident about the potential of Pakistan's car market. Asif Ahmed looks at the past and sees a "V-type recovery" trend in the auto industry, which means the market will bounce back and do well in the future. MG Pakistan's main shareholder, Shanghai Motor International Limited (SMIL), shows its commitment by investing a massive $100 million in the country. The MG plant in Pakistan is the fourth KD plant in the world, proving MG's dedication to Pakistan.
The MG plant has the capacity to make 25,000 cars in a year, but due to the economic situation, they are currently making only 400 cars per month. Despite this, MG Pakistan ensures that the cars they assemble locally are just as good as the ones imported from other countries. This dedication to quality sets MG apart from other local carmakers.
One cool thing about MG's cars is that they have different types of environmentally-friendly vehicles, like Hybrid Electric Vehicles (HEV), Plug-in Hybrid Electric Vehicles (PHEV), and Electric Vehicles (EV). Asif Ahmed wants Pakistan to have a stable auto policy that supports New Energy Vehicles, like these, to make transportation more sustainable.
Of course, the tough economic situation has affected the car industry, and prices have gone up due to the devaluation of the Pakistani Rupee. But MG Pakistan is committed to providing good options and added features that will make customers happy.
MG is part of the SAIC group, which is a big Chinese car company and one of the world's top six carmakers. MG has a long history as a famous British brand, with 99 years of experience. The partnership between SAIC and local partners, with SMIL owning 51% of MG Pakistan and local partners owning 49%, shows MG's long-term commitment to Pakistan.
MG Pakistan offers many cool features, like 6 airbags, Auto Pilot, Lane Assistance, and Traffic Jam Assistance. They also give an impressive 150,000 warranty for their cars. Asif Ahmed wants healthy competition among local car companies, where the focus is on giving the best options and features to customers, not just thinking about profits.
As MG Pakistan takes this journey of driving innovation, introducing exciting new versions, and entering the sedan market, they hope to change the car industry in Pakistan and give customers an even better driving experience.