Revolutionizing Style and Practicality: Unveiling the All-New Honda N-Box
In the bustling Pakistani automotive market, the Honda N-Box stands out as one of the most well-known and beloved Japanese vehicles. Every year, this compact car makes its way into the country as an important import, captivating the hearts of customers. The Honda N-Box offers a winning combination of compact size, ample interior space, and an efficient fuel-efficient engine, making it a popular choice among many Pakistani families. In a time when vehicle taxes have soared, this affordable and practical car has become a necessity for the Pakistani community. The good news for prospective buyers is that Honda has recently unveiled the third generation of this iconic vehicle in Japan, promising to elevate practicality, style, and driving experience while preserving the cherished boxy charm that made its predecessors a hit.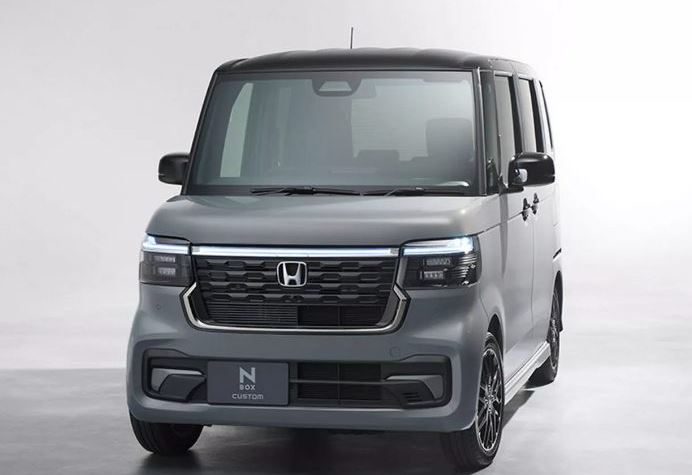 Exterior Transformation:
At first glance, the third-generation Honda N-Box may seem familiar, but a closer inspection reveals a remarkable transformation in its exterior design. The front fascia boasts a simplified yet refined appearance, featuring a body-colored grille cover flanked by LED headlights that exude a distinct human-like character. The lower intake takes center stage, accentuating the sculpted fenders, lending the car a sophisticated aura. While the classic black pillars and sliding rear doors remain intact, the updated greenhouse design and a fresh character line seamlessly elevate the overall aesthetics. The sleeker LED taillights beckon from the rear, emphasizing the car's powerful stance and leaving a lasting impression.
Optional "Fashion Style" Package:
For those seeking to add a dash of individuality, Honda offers an optional "Fashion Style" package. This package introduces charming white mirror caps, unique door handles, and a captivating duo-tone wheel ensemble with eye-catching body-colored center caps. It's a perfect choice for those looking to express their personal style and stand out on the roads. Moreover, Honda has another treat for enthusiasts with the N-Box Custom variant, which exudes a sportier and more premium demeanor. This version showcases a larger grille, distinct LED headlights, and an eye-catching full-width LED bar, exuding magnetism that is sure to turn heads.
Interior Comfort and Technology:
Step inside the Honda N-Box, and you'll be greeted by a commanding 9-inch touchscreen atop the dashboard, acting as the central hub for infotainment and connectivity features. The digital instrument cluster, presented on a crisp 7-inch display, provides essential information to the driver, ensuring a seamless driving experience. However, where the N-Box truly shines is its family-focused interior design. The cabin offers an abundance of storage options, with ingenious compartments and thoughtfully placed shelves catering to every practical need. Cupholders abound for all passengers, and strategically positioned side pockets ensure everyone's essentials are within arm's reach. The cleverly elevated dashboard shelf houses a spacious glovebox underneath, further enhancing the car's utility and convenience.
Powerful Performance:
While the exterior and interior updates are impressive, the heart of the Honda N-Box lies beneath its hood. Honda hints at an array of petrol engines, both naturally aspirated and turbocharged, potentially upgrading the existing 658cc powerhouses. The new engines are expected to deliver enhanced power, precision, and performance, promising an exhilarating driving experience for the owner.
The Road Ahead:
Enthusiasts and potential buyers won't have to wait long to experience the third-generation Honda N-Box's charms. The car is set to hit the Japanese roads in October of this year. As it makes its way into the Pakistani market, it is poised to continue its legacy as a beloved and practical vehicle, meeting the needs of families in a cost-effective and efficient manner. The N-Box's unmatched blend of style, practicality, and driving pleasure makes it a worthy contender in the highly competitive automotive landscape.
Conclusion:
With the grand unveiling of the third-generation Honda N-Box, Honda has once again demonstrated its commitment to innovation and customer satisfaction. The iconic kei car sensation has evolved in design, technology, and performance, all while preserving the boxy charm that endeared it to many. As Pakistani consumers face economic challenges, the Honda N-Box is a beacon of hope, offering an affordable, fuel-efficient, and spacious option that caters to the needs of families. Whether you seek style, practicality, or driving pleasure, the Honda N-Box promises to deliver a delightful automotive experience that will leave a lasting impression on the roads.