Small and Quirky: The Neco E-Pop Electric Scooter
Electric two-wheelers are coming in different shapes and sizes. Some are powerful like Energicas and Zeros, while others are small and designed for city use, like the Brekr Model B and the new E-Pop electric scooter from the Belgian brand Neco.
Neco is a brand that usually makes small gasoline-powered scooters and commuter motorcycles. But now, they're looking to the future with the E-Pop, a small and quirky two-wheeler. It's similar in performance to e-bikes and mopeds in the US and has a design that's a bit like a Honda Ruckus, with its exposed frame. It has a stripped-down and compact charm.
In terms of power, the Neco E-Pop has a rear hub electric motor with 1,200 watts (about 1.6 horsepower), which is like a 50cc moped. It can reach a top speed of 45 kilometers per hour (28 miles per hour) and can travel about 60 kilometers (37 miles) on a single charge. The battery is removable for easy charging on or off the bike.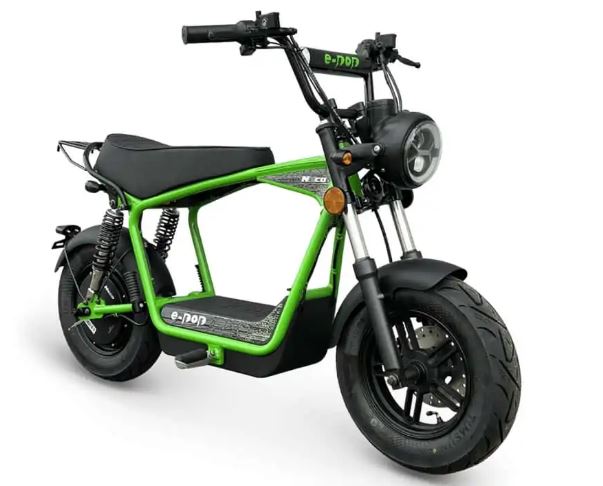 The E-Pop has simple features like a double rear shock setup, standard front fork, small 10-inch wheels, and disc brakes in the front and rear. It also comes with a built-in luggage rack, full-LED lights, keyless start, and a USB charging port. Surprisingly, it has a seat for two, but carrying a passenger might slow it down.
In Europe, you can get the Neco E-Pop in black, orange, yellow, or green for just 1,999 Euros (about $2,120 USD).