China's Geely Steps up to Rival Tesla with Jiyue 01
The competition in the Chinese electric vehicle (EV) market is heating up, with Tesla's Model Y leading the EV sales last month. However, other automakers, like BYD and Geely, are making significant strides to challenge Tesla's dominance.
Geely, in collaboration with tech giant Baudi, known as "China's Google," has introduced the Jiyue 01, a tech-heavy and stylish EV. Despite being larger than the Tesla Model Y in all dimensions and having a more spacious interior, the 01 comes at a lower starting price of 249,900 yuan, compared to the Model Y's 263,900 yuan.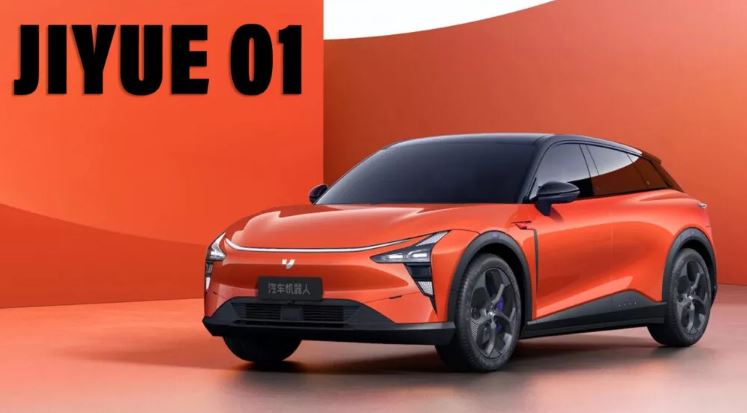 The entry-level 01 Max is a single-motor EV with 268 horsepower and an impressive range of 342 miles on a full charge of its 71.4 kWh battery. For an additional cost, buyers can upgrade to a 100 kWh battery, reducing acceleration time and extending the range to 447 miles. Alternatively, there's a dual-motor Max Performance option, offering even more power and a range of 410 miles.
The Jiyue 01 boasts a sleek design with frameless doors, no exterior door handles, and a discrete active spoiler. Inside, it features a massive 35.6-inch widescreen digital dashboard with high-resolution display and a fast Qualcomm Snapdragon 8295 chip. The car is packed with tech, including the SIMO voice interaction system and advanced autonomous driving capabilities.
Notably, the 01's Robo Drive and Robo Drive Max do not rely on Lidar technology, unlike the concept version of the 01 introduced last year. While Geely had initially discussed Level 4 autonomy for the production version, it seems that full autonomy has not been achieved yet.
As Geely's Jiyue 01 enters the market, it poses a strong challenge to Tesla's Model Y, offering a compelling combination of features, performance, and affordability in the growing Chinese EV landscape.