Electric Power: Honda's Prototype Bike Takes On Motocross
A test rider and Honda advisor, Trey Canard, rode the prototype motorcycle, and it showed impressive speed during its first competition. The CR Electric Proto was a wildcard entry in round eight of the All Japan Motocross Championship, competing against traditional 450cc gasoline-powered bikes. Although it didn't win, the main goal was to gather data, not trophies.
Honda is making an electric dirt bike, and it recently took part in its first official race in the top IA1 motocross class. In an early sign of its potential, the CR Electric Proto was the second-fastest bike during Saturday testing. In its first race, Canard was just 0.7 seconds off the fastest lap and finished second.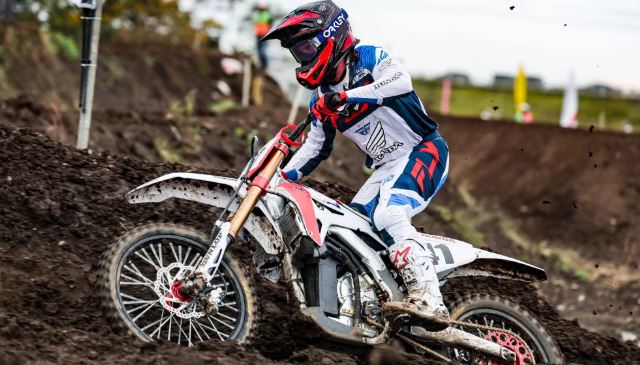 Trey Canard mentioned, "This weekend was definitely a big challenge for me, but it was a great race for our development." Each time he raced, they made improvements to the motorcycle. In the following races, Canard faced some bad luck, crashing out of contention in both sessions. However, in the third race, he managed to take the lead before another crash ended his chances.
Canard stated, "We had some shining moments as a team, especially with our great starts. I'm disappointed not to finish all the races after the team's hard work, but we showed the bike's high potential, especially for our first attempt."
The manager of Team Honda Racing Corporation (HRC), Taichi Honda, mentioned that they would use the lessons learned from the bike's first competition to continue developing the CR Electric Proto.
Honda is one of four motorcycle manufacturers working together to create swappable batteries for electric powersports vehicles. This collaboration aims to standardize EV technology for bikes, mopeds, tricycles, and quadricycles to reduce the environmental impact of the industry.