Opel's Combo Electric: A Closer Look at the Upgrades!
The new Opel Combo has a redesigned face with slimmer headlights and an optional LED Matrix. The lights are under the "Vizor" panel covering the grille. The bumper has interconnected intakes, and the hood is now flush with the grille.
The Opel Combo Electric has an electric motor that makes 134 horsepower and uses a 50 kWh battery. It can go up to 320 km on a full charge, thanks to a heat pump and changes to the braking system.
There are different options for the Opel Combo: petrol, diesel, and electric. The current model was introduced in 2018 and shares parts with other cars like Citroen, Toyota, and Fiat. In 2024, it gets a facelift with a new look called Opel Vizor.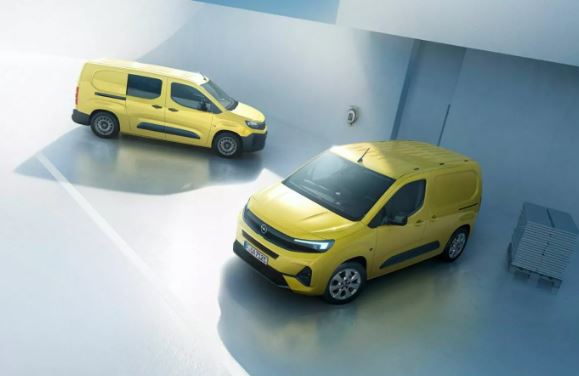 Inside, the Opel Combo has a new digital instrument cluster and a 10-inch touchscreen. It runs on Snapdragon Cockpit Platforms from Qualcomm and has safety features like Dynamic Surround Vision and up to 18 ADAS options, including Adaptive Cruise Control.
The updated Opel Combo and Combo Electric will be available before the end of the year. Opel might also release a facelifted Combo Life minivan, an electric-only version. This could be similar to other electric minivans like the Peugeot E-Rifter and the upcoming Citroen E-Berlingo and Fiat E-Scudo.
There are petrol and diesel versions of the Opel Combo, probably with the 1.2 PureTech and the 1.5 BlueHDi powertrains. The petrol comes with a manual gearbox, and the diesel offers an automatic transmission option.
The Opel Combo Electric is ready to order. It adds $1,995 to the GT Premium price. This package is only for the 5.0-liter V8 engine, available with a 6-speed manual or an optional 10-speed automatic. The new GT/CS will be shown at the 2023 Los Angeles Auto Show on November 16.
After introducing the GT/CS, Mustang Brand Manager, Joe Bellino, hinted at more special editions in the future. He said, "Mustang has many special versions, and we'll keep making them new for a new audience."