Electric cars will be available in Pakistan very soon and this launch is going to reveal by super power company that works in Pakistan and well known for the production of Motor bikes. This car will be available in Mini car style that will surely impress the Pakistani users.  E-cars have more demand in china and according to china's news reports there are estimated 400,000 cars annually sold. The launch of E-car in Pakistan expected to be in the month of May 2017, which is not far now. This mini super power E-car will be available in two versions.
Versions:
2- Door with 2 persons seating capacity
4- Door with four persons seating capacity
Other Important Features:
Automatic gear
AC
Power window
Sunroof
12-volts chargeable betray
It will take 7 hours to fully charge that will take it to 120km nonstop. You don't need to worry about its Charging, it can be charged at home as an inverter and top speed of this car known to be 50 kilometers/hour. One Interesting things about this car is that there is no engine present due to which no maintenance will requires.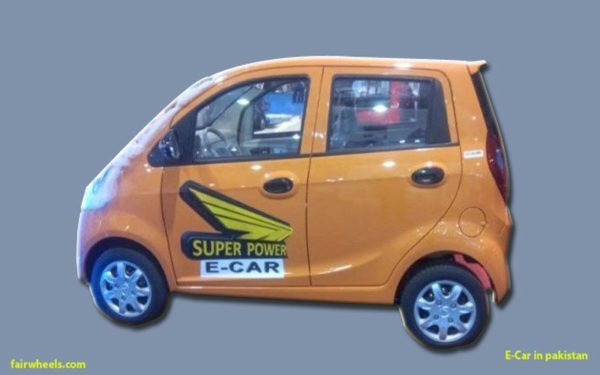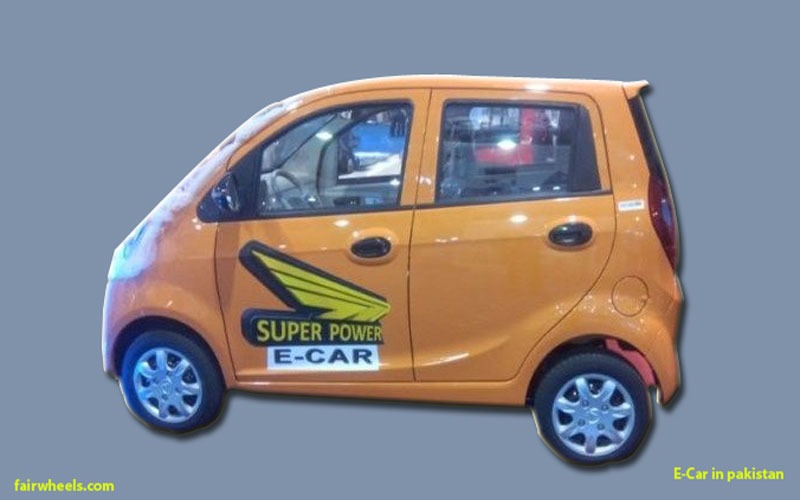 Hope the launch of E-car will be a good step towards the flourishing of automobile industry, which is also selling 283,000 units including used imports in Pakistan. But if I give my opinion than it is going to be biggest flop ever because in Pakistan the biggest issue is of light and this car is electric supportive that take seven hours to charge so I think there is not a single city in Pakistan where light remain stable for 7 hours. So choice is yours there are good things as well as bad things, as electric cars are more successful in whole world but chances of success in Pakistan are 70-30.