Many cars make you amaze when you hear about their engine specially horse power, from 2014 to onward the most powerful known car is Dodge challenge SRT Demon of 2018 that produced 808 horse power. But how much can you expect from a car if most powerful car of today have 808 HP? If you expect more & more you will not go further than 1000-1500 horse power but today the car under discussion claimed to have 5000 horse power, yes you read right Devel 16 will have 5000 HP. This car was displayed 4 years ago at divine motor show by a Dubai base company, from that day there rose many questions if it will become reality or not and no news arose related to it but again this car displayed at Dubai Motor show 2017 that clears & remove news about its fakeness. According to company its production will start next year with 3 different engine configurations.
2000 Horse power
3000 Horse power
5000 Horse power
This vehicle will have 12.3 liter V6 quad turbo charged engine with 5000 horse power, engine with 2000 & 3000 horse power will sell to users on demand while 5000 horse power reserved exclusively for race track. It is still a prototype here we have to wait again until it become to reality.
Design of vehicle is slightly different from other sport cars that has long wheel base & much lower to ground. Rear side of vehicle has 2 turbines like exhaust & Engine is placed on the rear side as well. Design of vehicle is little tricky to explain but here are images that are much easy way to explain.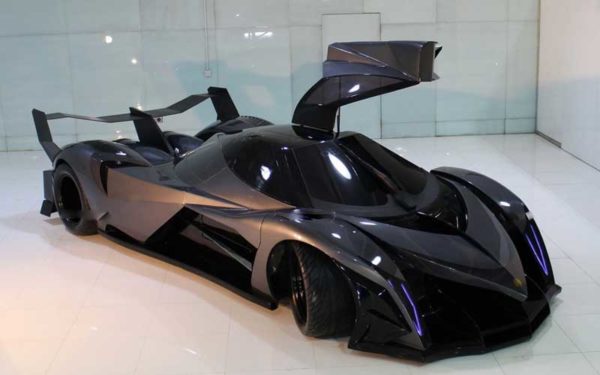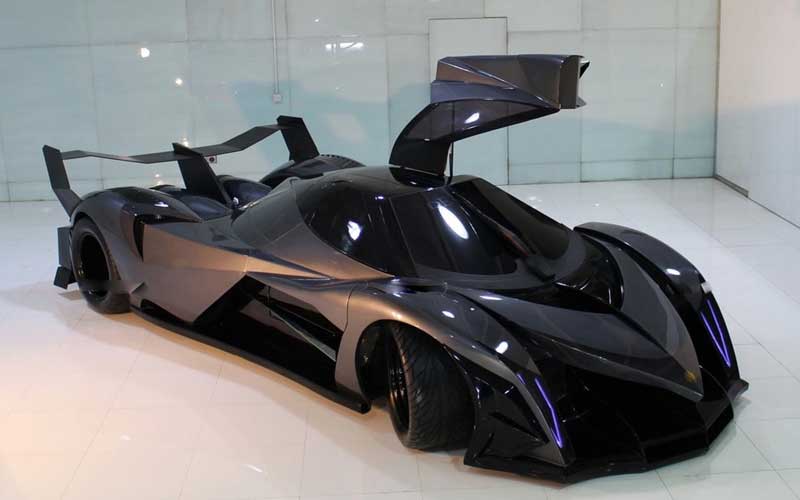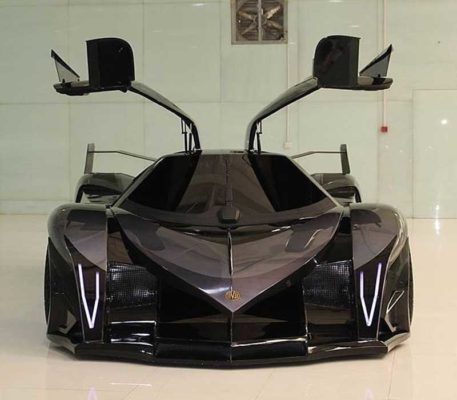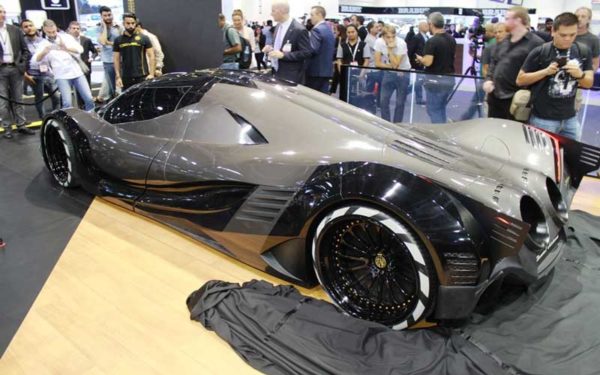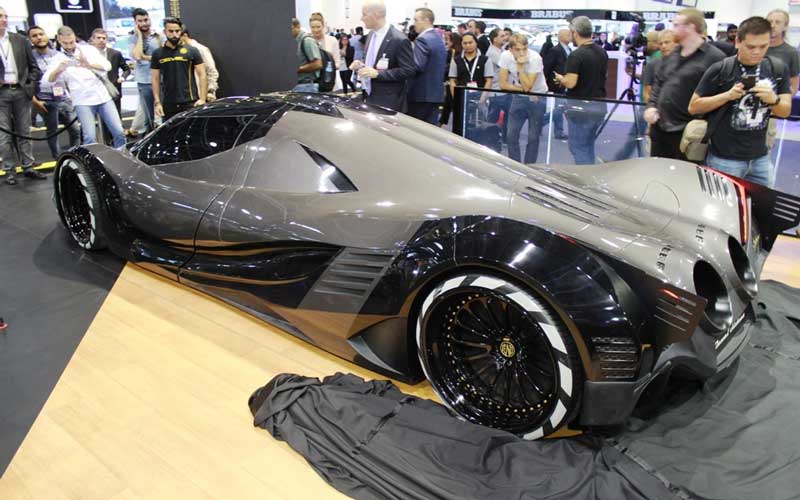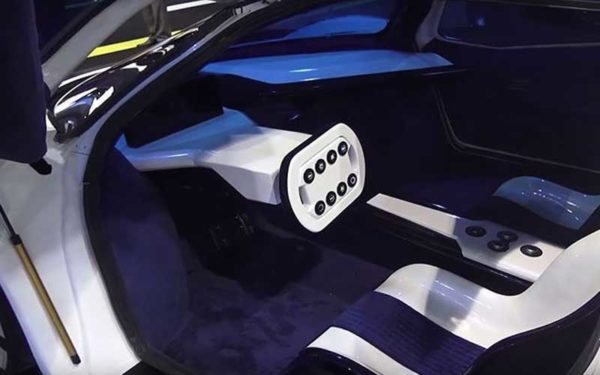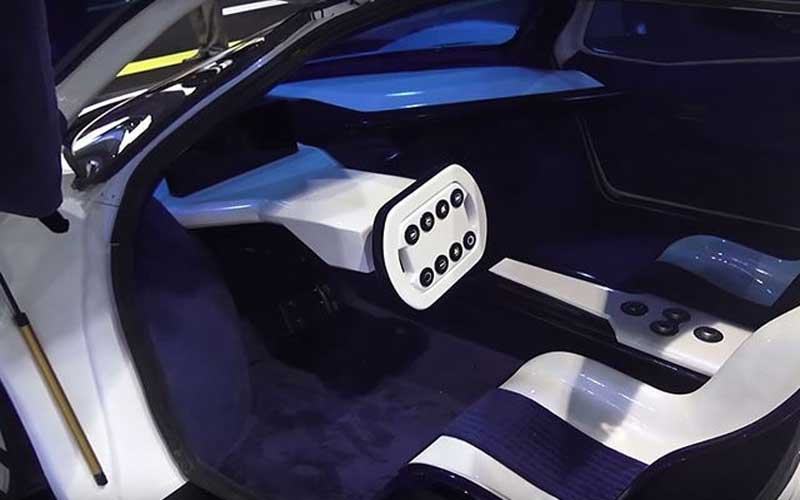 Devel 16 interior, exterior walk around video