Hyundai may become the first company to launch long range fully electric vehicle in Indian market. At auto Expo 2018 Hyundai Displayed Kona that is more like a small SUV, for Indian Market its Electric trim will be launched while other countries already have Gasoline and Diesel Versions of Kona. As all the EV's around the world are premium so does Kona; this well style vehicle has new cascade grill and slim LED day time running lights above headlights that make its front more appealing and bold. Launch of vehicle is expected in next year while the vehicle is under development that is being confirmed by YK Koo MD&CEO of Hyundai Motor India.
Read Also: Tata begin EV's journey with Electric Tigor & Tiago – Auto Expo 2018
Power and Batteries:
Hyundai Kona will have 140 KW (200 HP) electric motor that will use two different batteries packs 39.2 KWH or 64 KWH. By using small battery of 39.2 kwh it will cover 240 km of distance on single charge while by using big one of 64 kwh it will cover 390 km distance.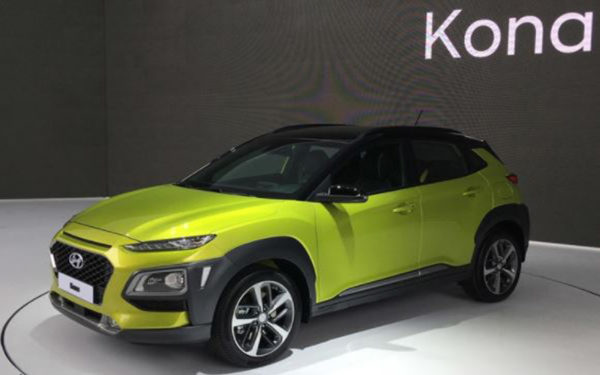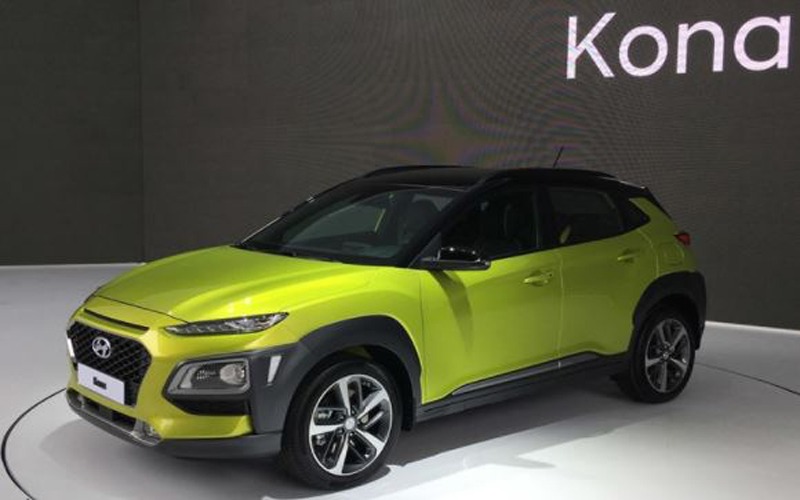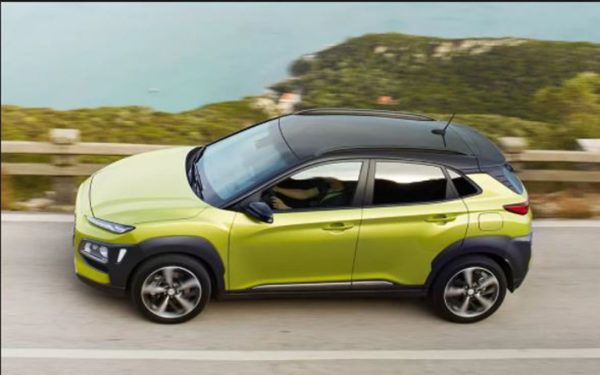 Important features:
Both interior and exterior of Kona made premium and has great design & modern features
Floating 7 inch infotainment screen
Heads up display
Sports wheels
Mix light catching lines on exterior
Contrast color dashboard
No price and final specifications of Hyundai Kona EV confirmed yet, as soon as we receive any details we will update it on website, keep visiting to know more.