Tesla Model 3 is one of the most expected electric cars from the American car manufacturer. The mid-size premium sedan shares most of its design and style cues with the flagship sedan from Tesla – the Model S. Before revealing, Tesla CEO Elon Musk tweeted about the major markets where new Model 3 will be sold with India in the list. Acclaimed as the most affordable model from the electric vehicle manufacturer, Model 3 also marks Tesla's foray in India next year. The EV is claimed to offer a range of 402 kms in one full charge. Realizing that the Indian market lacks the infrastructure required for charging electric vehicles; Tesla will also work around building a Supercharge network in India. Electric vehicles are usually priced high and considering that Model 3 will be brought as a completely built unit. The 2019 Tesla Model 3 is a sleek, good-looking sedan on the outside, but its radically different interior pushes cabin and interfaces design into new territory.
Interior:
Tesla Model 3 cabin features a dual-tone color scheme and gets a 15-inch landscape touch screen. The overall treatment is suave and classy. The interior of the Model 3 is more integrated. Depending on your aesthetic taste and how close you're looking, the Model 3 feels either clean and modest or inexplicably cheap-feeling and bare-bones for the price. From our experience—and how members of our editorial staff, friends, and family have seen it, this is very much an interior you either love or you don't.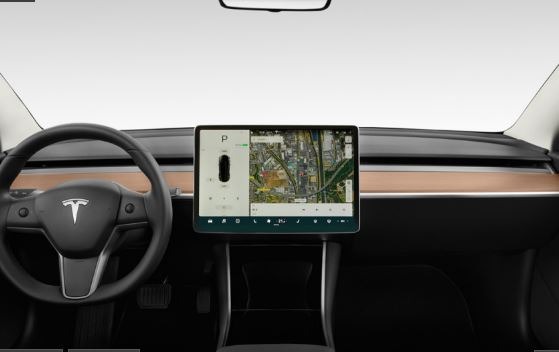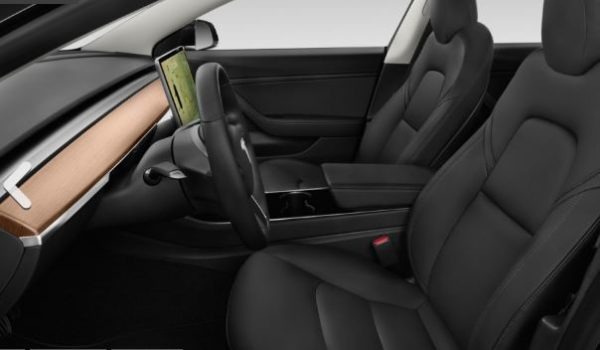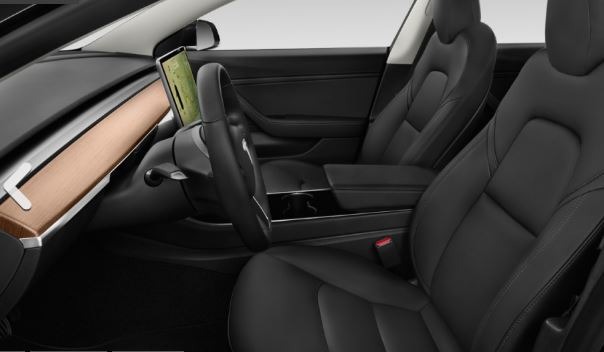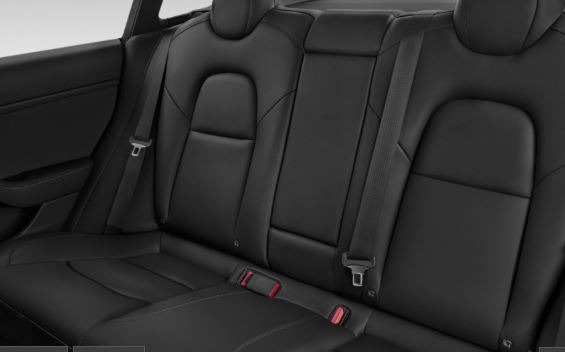 To dive into why, a little bit, Tesla has removed all conventional buttons and switchgear. What's left is a large, horizontally oriented touch screen, some switchgear around the steering wheel for turn signals and gear selection, and two steering-wheel thumbwheels. The dash is bare and shelf-like, with a veneer finish over the forward portion and a matte, padded surface just behind. In between those two sections is a narrow slit that controls airflow to the cabin (and includes four different vents "outlets").
Read Also: 2020 BMW 8 Series overview, photos & expected Price in India
Exterior:
Tesla Model 3 will share styling cues and design with elder sibling Model S and looks more like a modified version of the latter. Key elements on the prototype include a sloping panoramic glass roof, redesigned wing mirrors, sporty alloy wheels, LED tail lamps and subtle character lines. On the outside, the Model 3 looks like a softly carved fastback sedan—one that might have a hatch in back instead of the trunk lid it has. Three other key features make the Tesla Model 3 a standout vs. other compact sport sedans. First, the hood line of the Model 3 is particularly low. Second, all Model 3s have a long glass roof overhead. Third, the door handles are flush with the sheet metal (it's a different mechanism than the Model S but achieves the same look).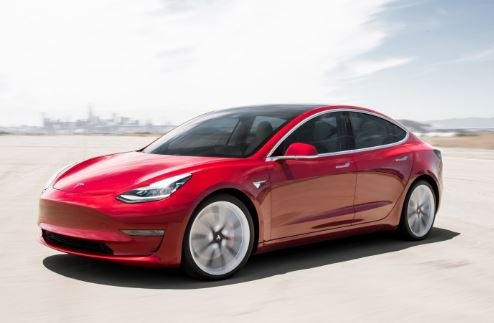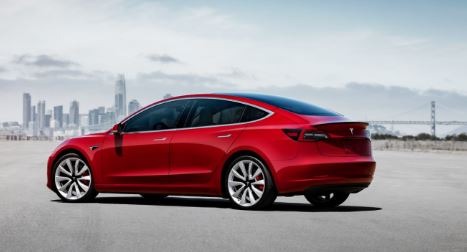 Read Also: Info Hyundai Palisade SE 2020
Engine:
The electric motor houses around 7200 superchargers which sprint the EV from rest to 100km/h in just 6 seconds. Tesla will launch Model 3 in rear and all-wheel-drive versions. Even in its slowest form the 2019 Model 3 is quick, with a 0-60 time as quick as 3.2 seconds, with a top speed of up to 162 mph—both for the Performance model.
FUEL ECONOMY FEATURE:
Model 3 is one of the most efficient electric cars and exhibits Tesla's strengths with battery and power systems. It's one of the most efficient electric vehicles on sale. In single-motor Long Range from its rated 130 MPGe combined. (Miles per Gallon Equivalent, or MPGe, represents how far a vehicle can travel electrically on the energy equivalent of a gallon of gasoline.)
Price:
 The production of the electric vehicle has already begun for the global markets. Model 3 is expected to carry a price tag of around 75 lakh INR.