Suzuki May become the last automaker that will produce its own hybrid and electric vehicles because if observed worldwide none of the pure electric cars is available under Suzuki badge, it may take a lot more time than expectations of Suzuki Lovers, Even though in the markets where Suzuki holds more than 50% shares like India, the company wasn't even made any statement until 2018 for electrification of its cars. This lag of technology is the reason we are witnessing hybrid Swace by Suzuki which is a complete copy of Toyota Corolla Touring Sports.
The Swace hybrid model of Suzuki will be released in the European market only; this upcoming vehicle of Suzuki cannot be considered as a strategy by automaker but is the fear of being fined in Europe due to high CO2 emissions fleet.  This all is done to lower its high CO2 emitting vehicles numbers while the only fastest way was to borrow by making a deal with Toyota and the result is out there.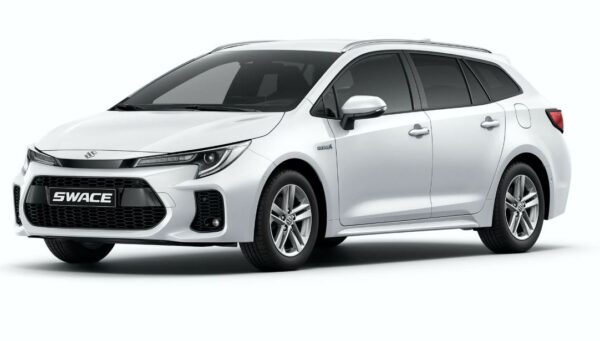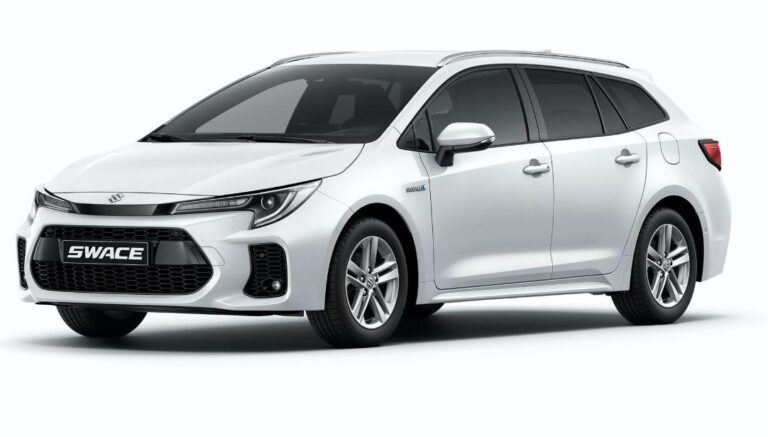 Read Also: Fastest Estate car of the world by BMW Alpina
Suzuki Swace is not the first rebadged vehicle of Toyota; in July 2020 Rebadged Toyota RAV4 with the name of Across was also introduced.  This new lineup of plug-in hybrids is the result of cooperation assigned between Toyota and Suzuki last year in March for which MOU was signed in 2017.
Suzuki Swace is an estate car with 1.8-litre self-charging hybrid power train that generates 120 horsepower among which 96 hp generated with a four-cylinder gasoline engine and 71 with Electric motor. This plug-in hybrid engine is paired with a CVT transmission that helps it to accelerate 0-100 kph in 11.1 seconds with a top speed of 180 kph.
Read Also: New Toyota Corolla launched in china | 2020 Toyota Corolla is a Hybrid
As mentioned earlier interior and exterior of the Suzuki swace is the complete copy of Toyota Corolla Touring leaving new steering wheel with Suzuki badge, other interior features include 8.0-inch touch infotainment screen standard with apple car play and android auto. There also added ambient lighting and heated front seats inside.
The difference on exterior includes; Hexagonal front grille, Redesigned front bumper and different alloy wheels but with overall design language and style of Toyota.
Suzuki Swace sales will start this winter in Europe.