German Automobile Company that is division of Daimler AG and well known for the production of all electric cars with work on artificial intelligence has shown Smart Vision EQ concept at Frankfurt Motor Show. This smart company has two main assembly plants named "fortwo" and "forfour" those deals in micro cars and subcompacts. This prototype or compact vehicle that has been displayed at Frankfurt motor show belongs to "fortwo" division.
This vehicle indicates future of cars as it will be a fully autonomous all electric vehicle that will become future ride for users. This fully autonomous vehicle will have all communication capabilities to provide driverless, friendly and personalize able environment to users.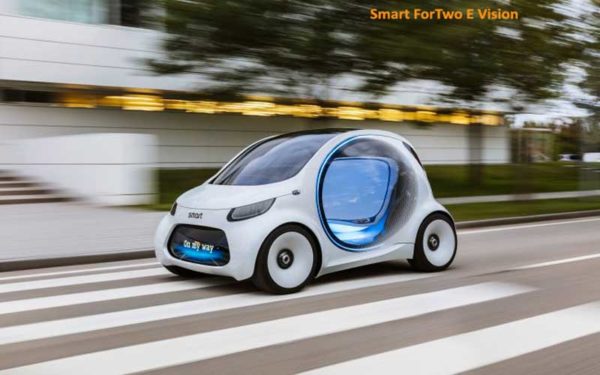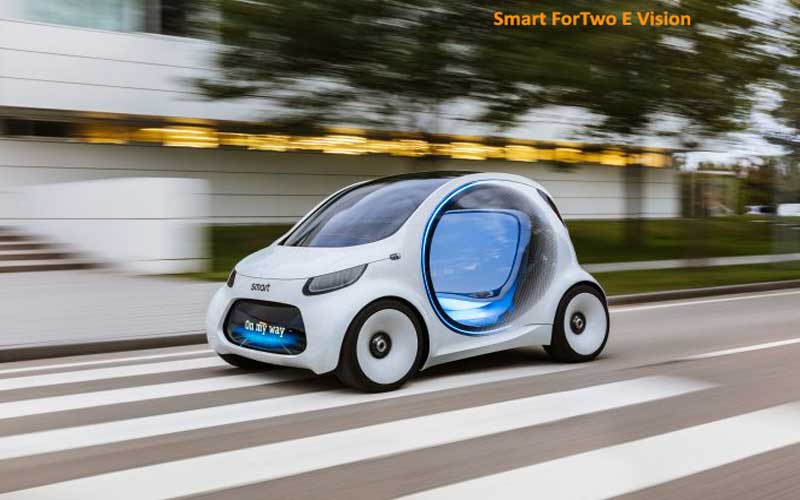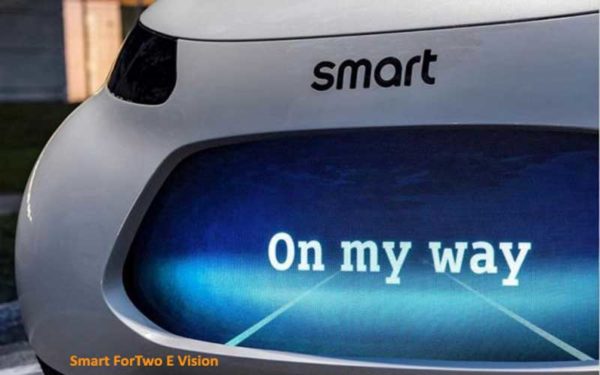 Parent "Mercedes Benz" Plus Childs Daimler and Smart all are working on Electric autonomous vehicles now planning to combine for better results like most of brands and automakers do.
Few Details that has been uncovered by Daimler are:
Power Source: 30 KWH Lithium ion batteries
Range: 160 Miles
Steering: NIL
Pedals: NIL
Smart communication using touch and sound
Smart company past work and Result:
Smart company lost their 2/3 of US dealerships because of shifting toward all electric vehicles.
Further thoughts:
As all of the automakers already know that selling cars in future will not be an easy task that's why they are shifting automobile future as a service. Same thoughts are of Daimler for Smart vision EQ, this will provide as a service without actual ownership. This car will be best for customers that move around lot within city and want a rider with great knowledge of destinations and can prove a hassle free service for them.
According to Daimler they will achieve fully autonomous vehicle before 2020.
Smart Fortwo EQ Vision Concept Walk around Video