None of the Autonomous Vehicle released yet but competition among concept vehicles has already risen. Companies are investing billions of dollars to be the first in number by capturing maximum market shares and customers. Now the biggest vehicle producing company of the world Volkswagen come into same line and has introduced a concept vehicle that will become future of the company. This German Automaker introduced this sedric Autonomous vehicle concept at German Auto Show. This is an autonomous car so it is clear that this will be a driverless vehicle with lot of communication facilities. As all companies are already working to completely remove intervention of human beings so does sedric promised. There are no details if when will this vehicle release but expectations are around next 5 to 8 years.
One major difference Volkswagen created is selling this to individuals as well where all other companies has planes to provide this as a service while Volkswagen will provide this both as service and ownership to private individuals. Last MAY Volkswagen invested 300 million dollars to stand as rival against "uber" and "lyft" where all of us know that "UBER" is the most used and known ride hailing company in the world.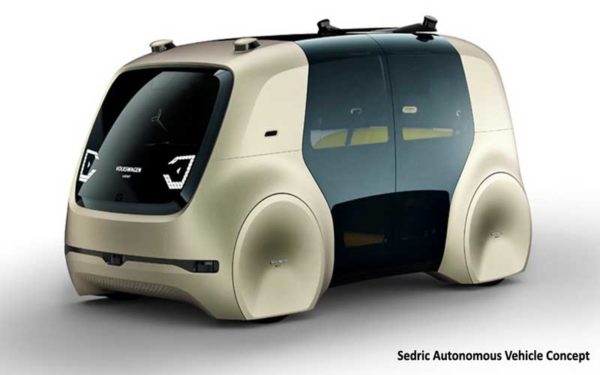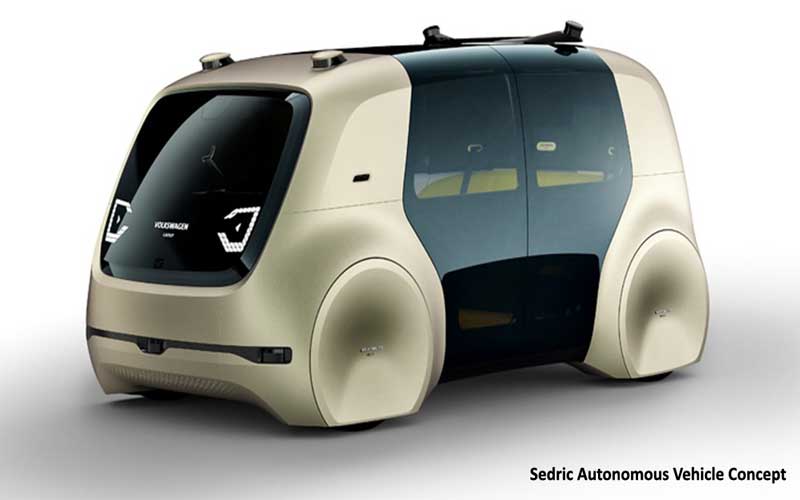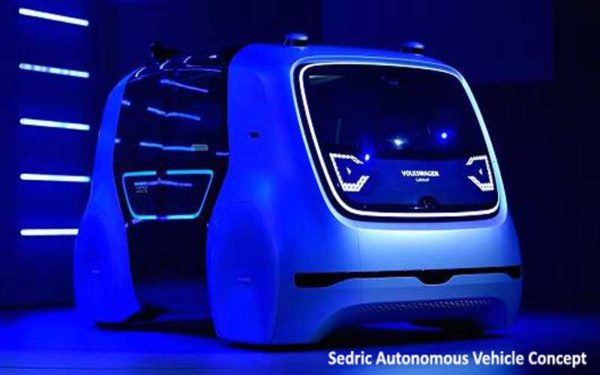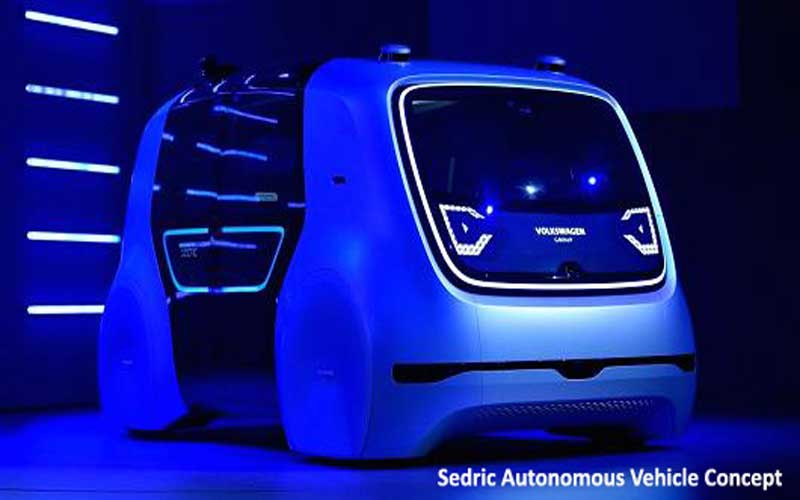 Sedric Autonomous vehicle is thought to be a four seater vehicle that will work using electricity as main power source. This box shaped vehicle will have its battery pack in the floor. There will be no steering wheel or pedals but vehicle will summoned using mobile app provided by company. Customers will able to communicate with vehicle using voice or mobile phone to guide about destination and other desired services.
Inside vehicle will be a wind shield that is actually an OLED screen which will show images based on augmented reality to provide great entertainment while sitting inside vehicle.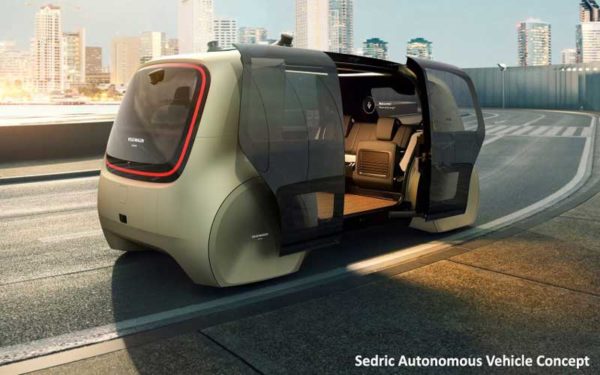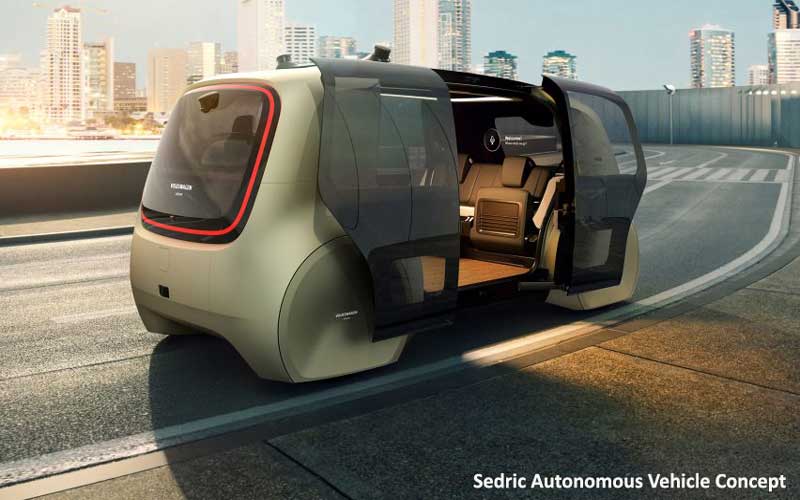 Another Great thing about Volkswagen sedric Autonomous vehicle concept is, this vehicle will be level 5 automation with complete driverless facility without any intervention of human. In level 4 when driver snooze car handles driving but only on predefined routes while sedric will drive itself on any route and in any condition.
Interior of sedric will be a great place for sitting, it will have lounge atmosphere, it will be open airy, Floor made up of wood. There will be 2-4 seats without any controls inside car.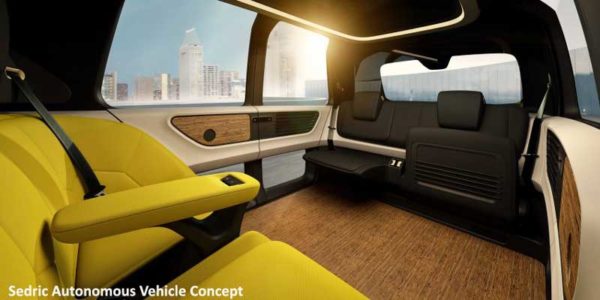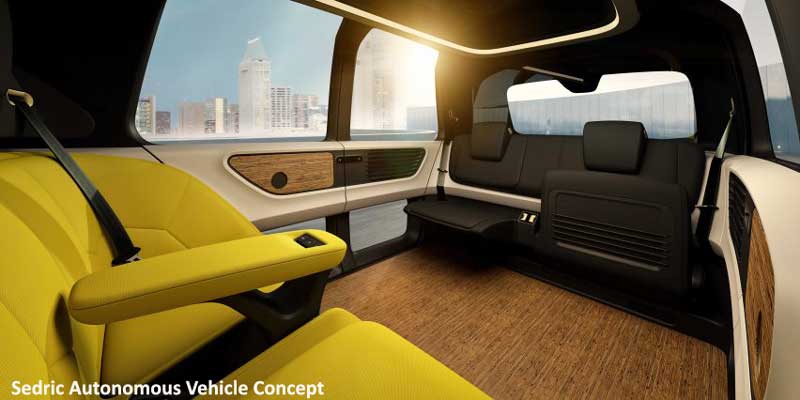 Sedric will be a great car in coming future but we have to wait until that.
Sedric Self Driving Autonomous Vehicle Video- Volkswagen