According to my personal point of view there is lot of business and money in automobiles that's why every company is trying to enter or join it, even some biggest technology giants like Google and Apple have plans to be part of this biggest industry. Technology giants are not alone interested members because another Company Yamaha that was formerly known for the production of bikes only now setting its position to take part in car business. Revealed vehicle by Yamaha is just a concept yet but there are some prominent characteristics of this vehicle that will surely make you think if Yamaha is really serious to become part of this large industry.Yamaha was already informed that at 2017 Tokyo auto show it will bring one of its vehicle but there were no expectations that it will be a pickup truck. By watching its exterior you will understand that it will not for everyone because this one look more like a toy instead of truck. But again this is interesting because showcase of such amazing vehicle by a company that was well known for bikes is totally a different experience. Let's do little talk about its exterior and interior design if it is really feasible to be a vehicle in coming future??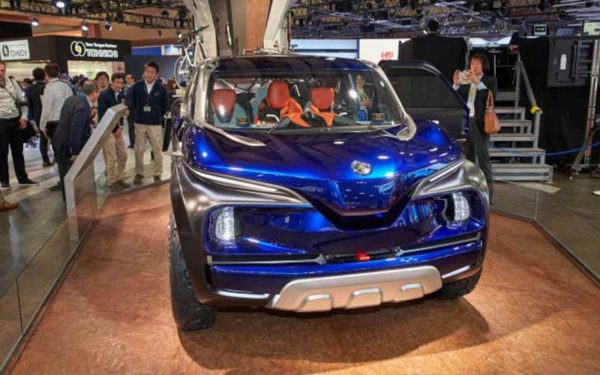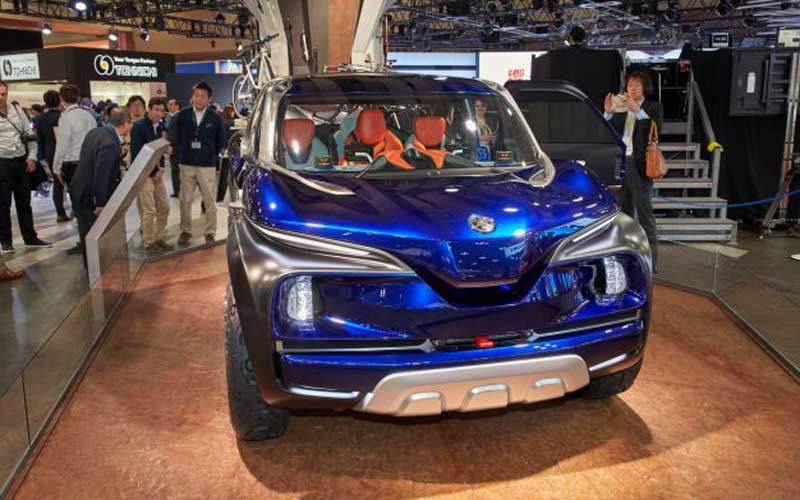 First of all this vehicle is made for off roads and also has capabilities related to that, Yamaha engineers have plans to implement raised suspension with more than generous ground clearance. Another thing related to off roads is its chunky big tires with black inner wheels and blue color to match the body. This Yamaha Cross hub pickup truck also has cargo bed that is enough to accommodate 2 persons easily or it will not be wrong to say 2 bikes easily. This pickup truck made sportier & more suitable for youngsters.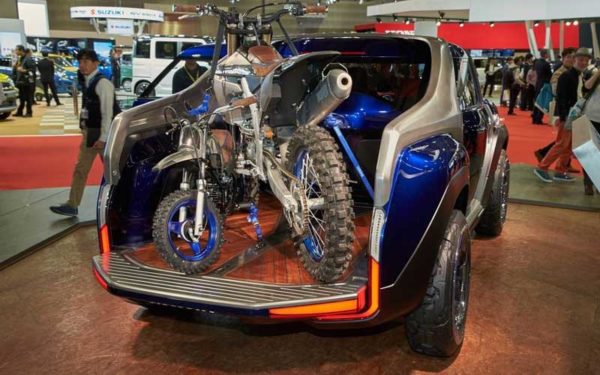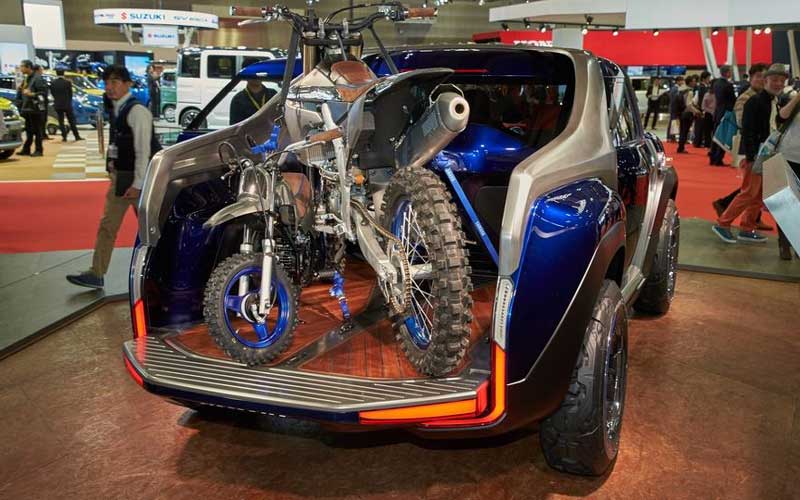 No technical specifications provided by Yamaha other than its dimensions that are.
Overall length: 4495 mm
Overall width: 1955 mm
Overall height: 1752 mm
This pickup truck will be smaller than lot of other trucks despite of this it has spacious interior where adults can sit comfortably because of its unusual diamond shaped seats. Overall interior of this truck is much more like modern vehicles those yet have to release in coming future. Now we just have to wait if this pickup truck will become reality or will remain a concept.
Yamaha Cross Hub Concept 2017 Small Walk around - Tokyo Auto Show 2017