Like many other companies Honda is also in the race of presenting new concept vehicles even last month Honda was displayed its half urban Vehicle Urban EV Concept at Frankfurt auto Show 2017. If you liked its last month concept vehicle than there are many chances you will like this one too because it has many similarities to previous one in terms of design. This new vehicle EV Concept Showed at Tokyo Motor show is a sport car with two persons sitting capacity. No details revealed by Honda other than few that we can judge by self including new features, artificial intelligence that will be a prominent step in the field of autonomous vehicles.  Now one question that bothers us here is if it is a sport car than why they will use artificial intelligence to make it autonomous as sport car give leisure only when drive by self?; But there could be a one possible answer to this; may be it will work as sport car when we needed to otherwise it will be a autonomous vehicle and also this AI learn driver behavior to provide better driving experience, If this is the answer than it is a worth waiting car.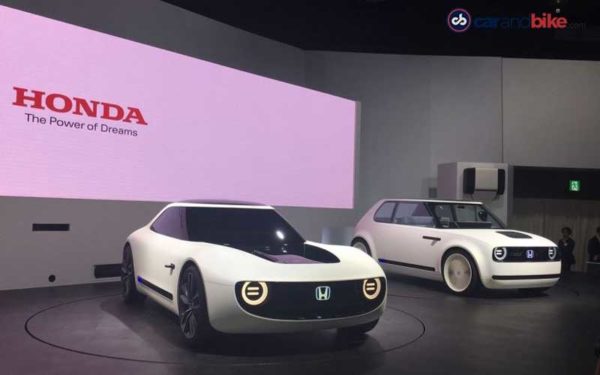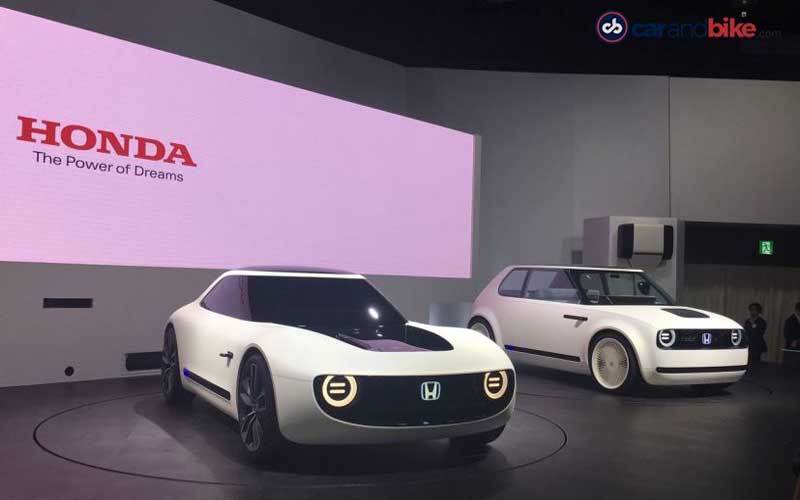 More interior details are not available yet but expectations are it will have expensive touch screen dominating the dashboard as we have seen before in urban EV concept vehicle at Frankfurt motors show 2017. Exterior of Honda Sport EV concept is much similar to Urban EV concept. Some other exterior features include
Matte Paint
Silky smooth styling
Low center of gravity
Built on dedicated EV Architecture
Grinning front end with display
Honda automated Network Assistance
& No mirrors; It has cameras in door panels to capture external view and display that on inner screens.
Watching the car clears one thing that it will take lot of time to move into production lines but hopefully some day it will hit.
Honda Sport EV Concept 2017 Unveiling Video