Subaru VIZIV has been made to give high performance that's why this sedan car has most of its parts made up of carbon fiber. Unlike other vehicles that use carbon fiber on some specified places Viziv have carbon fiber round about everywhere including bumpers, fenders, roof and spoiler at the back. This carbon fiber didn't just cut of the weight but also provide more strong structure body structure to the car. Front of vehicle has cool looking fascinating futuristic headlights with white light and blue theme, this illuminated blue theme move inside grill as a full width bar. Front Bonnet has a big air vent that surely defines if this will have much powerful engine to send power for symmetrical all wheel drive system.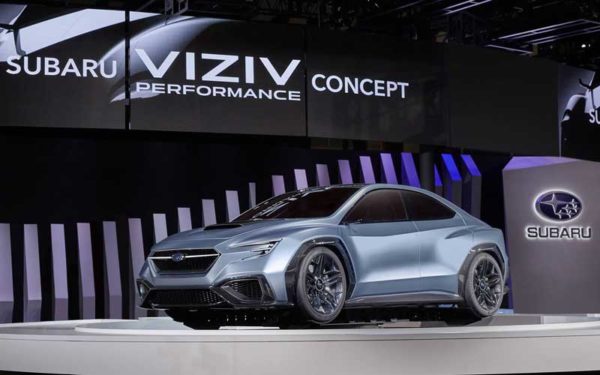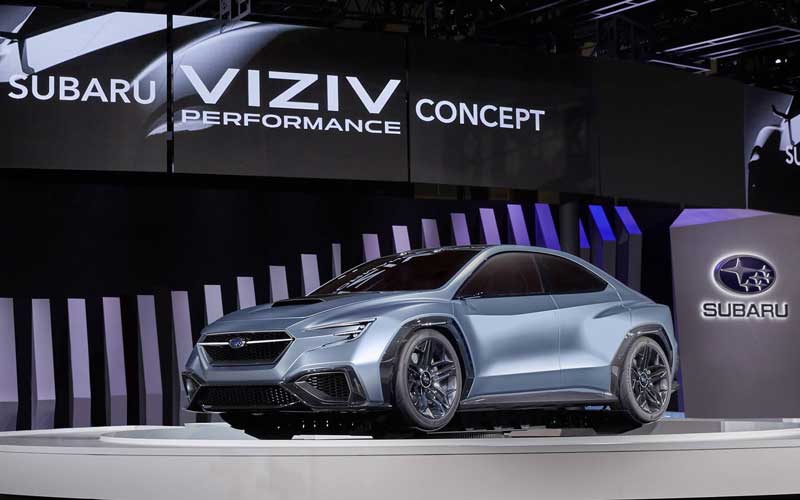 This is a sporty vehicle which can be seen from its exterior looks; specifically big air vents in the front bumper to reduce the air friction as well make it look sportier.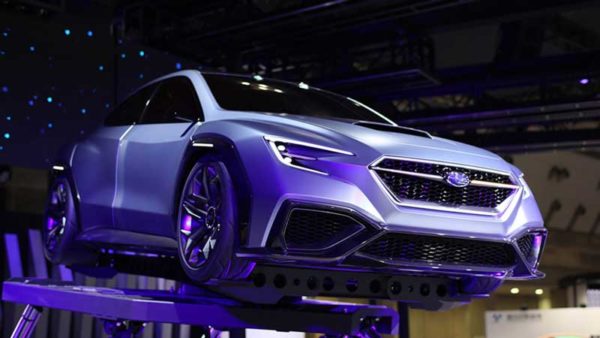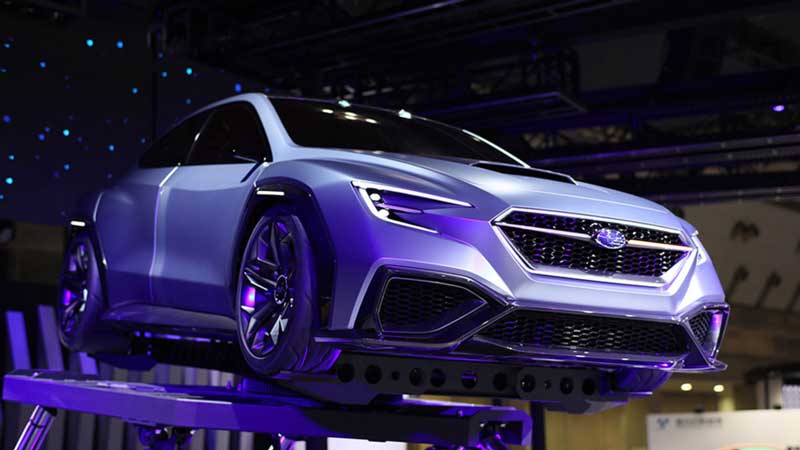 Side profile of vehicle has 18 inch wheels inside bulging wheels arches that also have air vents to improve performance. Like many other vehicles showed at Tokyo motor show VIZIV also didn't have side mirrors but cameras instead that obviously will  show display inside the car.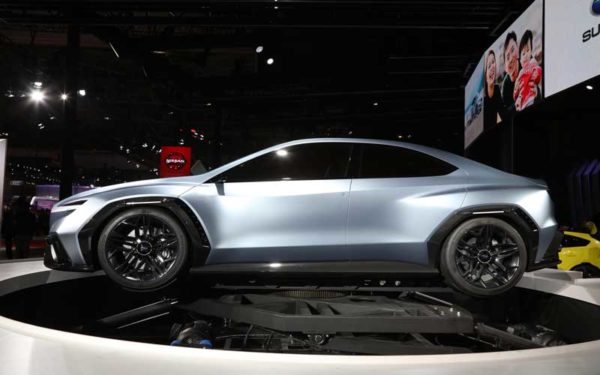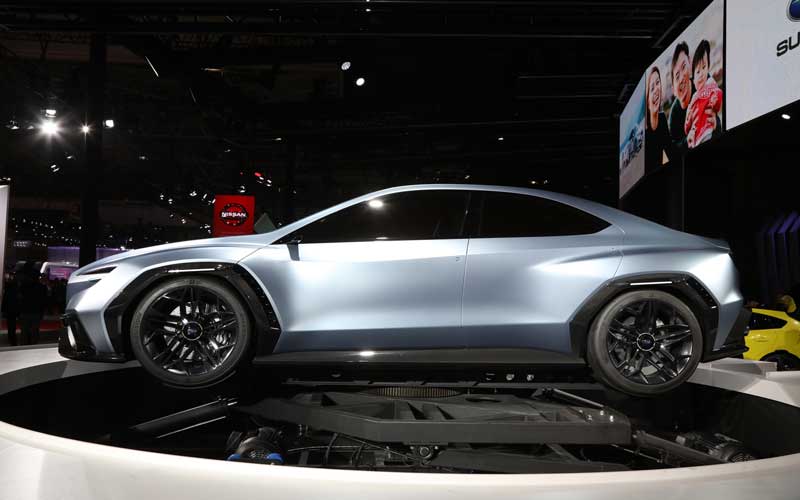 Rear of VIZIV looks much similar to Alfa Romeo Giulia Quadrifolio but surely they didn't copy but it's a co-incident. Here on rear Carbon fiber spoiler on trunk produce better air flow and below massive carbon fiber diffuser with fog light in the middle and 2, 2 exhaust tips on either side, again this diffuser made up of carbon fiber to cut the weight.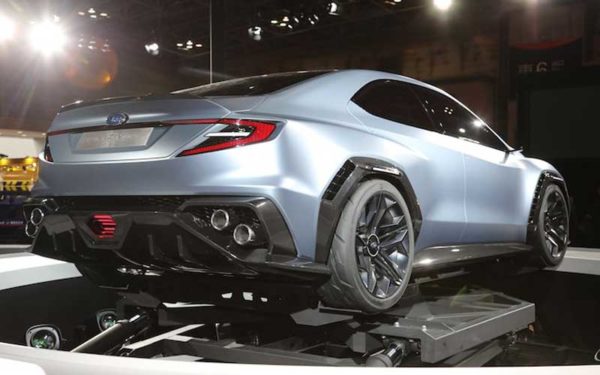 Some exterior dimensions of Subaru VIZIV are:
Overall length: 4627 mm
Overall width: 1948 mm
Overall height: 1430 mm
No interior details has been provided by Subaru but expectations are it will have Tesla like massive touch screen with portrait style orientation and will able to accommodate 4 to 5 persons inside.