BMW and Toyota surely have some big plans because they are working together to produce vehicles that will represent upcoming future. In the year of 2017 BMW revealed a concept vehicle at Pebble Beach Concours d'Elegance that is the presentation for 3rd generation Z4. It is still a concept but expectations are this will move in production for about next 12 to 14 months. This Concept Vehicle BMW Z4 is also result of collaboration with Toyota. No mechanical Details for BMW Z4 concept has been revealed but design features can be judged, first of all this vehicle Z4 concept will have carbon fiber used at multiple places as this expensive material mostly reserved for super cars and this is also a super car.
Front of Vehicle is so much aggressive with mesh inserts double kidney grill and new four eyed headlights with LED tubes. Below there has been made large air intakes with carbon fiber that define this to be a super sport car with super fast speed.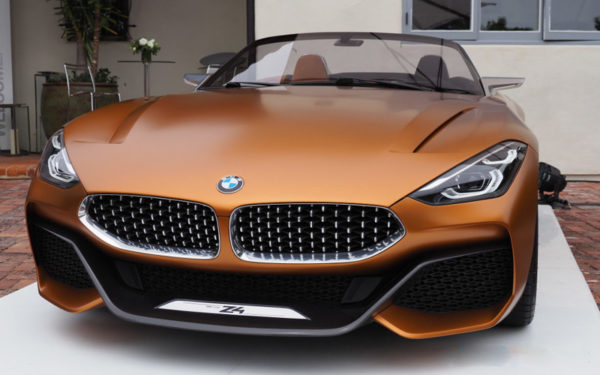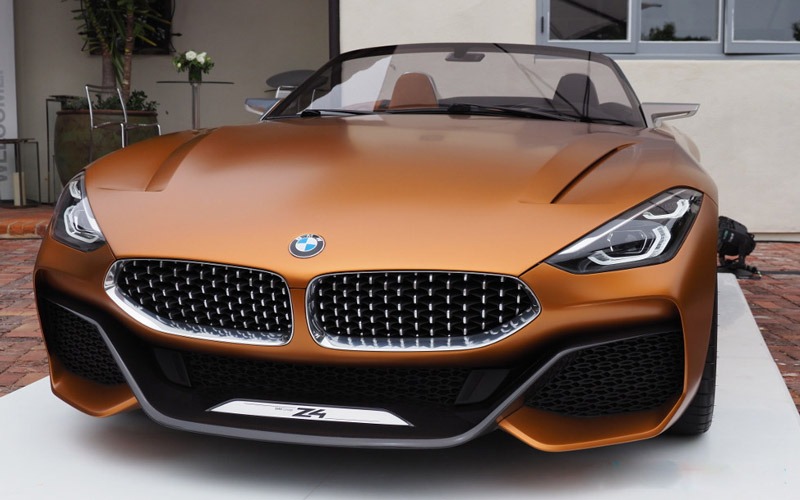 Side profile of Z4 Concept has 17 inch alloy wheels and doors without windows, where I am still unable to understand if how they will stop the air if they give it a hardtop cover, chances are windows will come out of door using some sort of button.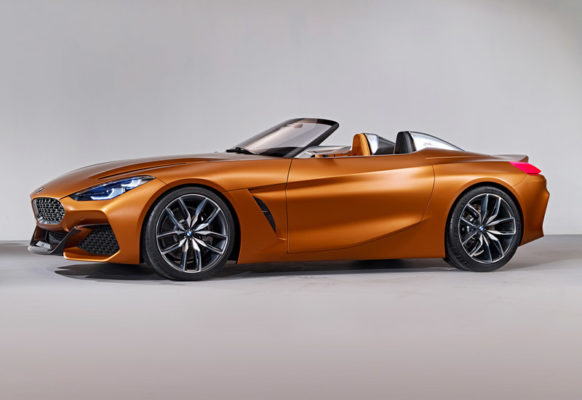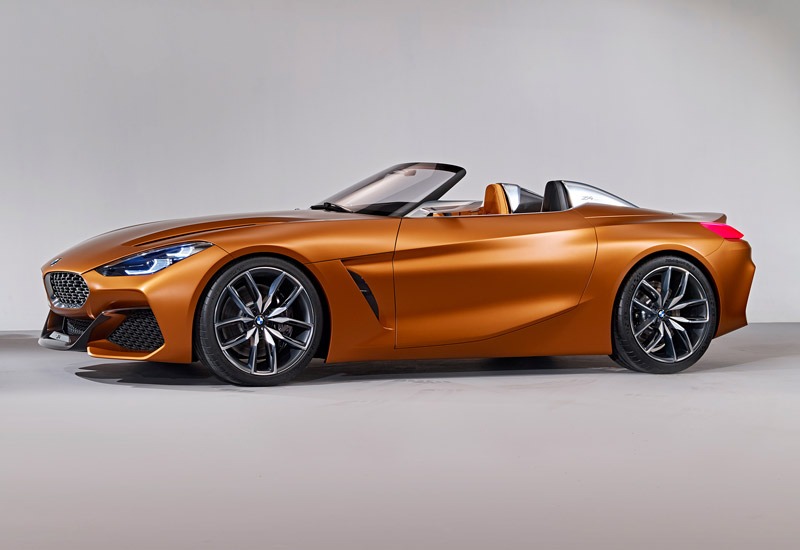 Rear side of vehicle has L Shaped LED tail lights that are much similar to 8 series concept, below there is used carbon fiber diffuser that houses dual trapezoid exhausts.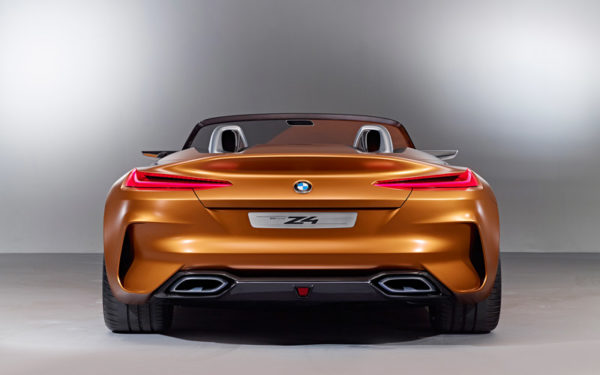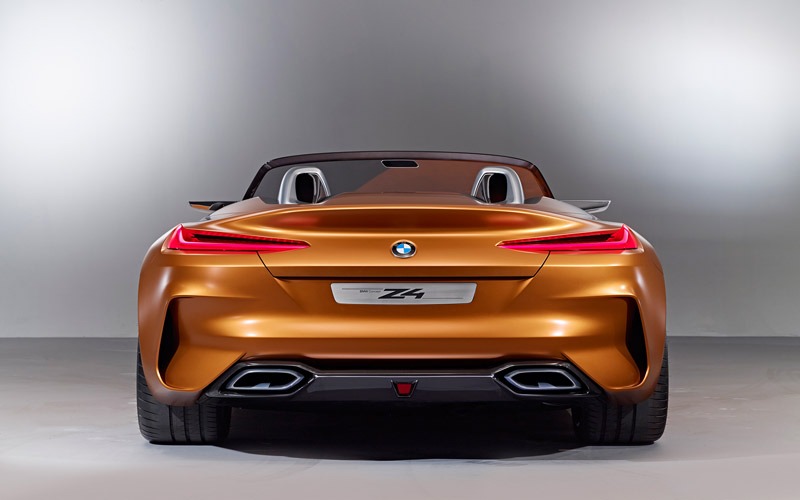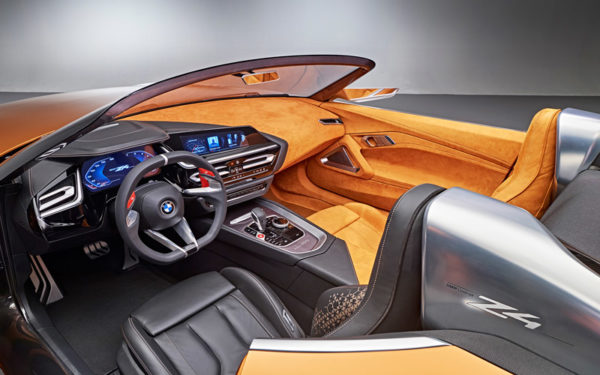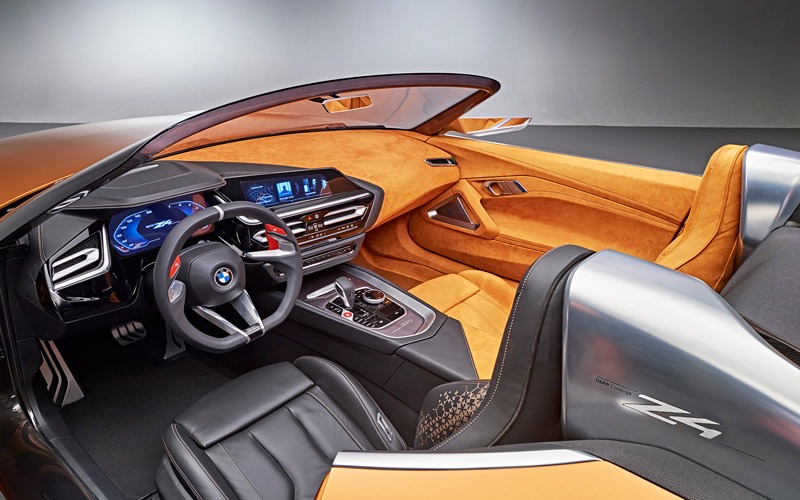 BMW haven't revealed any engine or technical details but as this is under development with Toyota collaboration that's also working on Supra so chances are it will powered using 4 or 6 cylinder turbo charged engine.
There are no figures given related to its price but expectations are about 50 to 60 thousand dollars.
BMW Z4 Concept Advertising Video with interior & exterior