Chevrolet sub brand corvette on 10 year celebration at UAE introduced a new era vehicle for company that being developed after 65 years of passion and performance. From the first generation that was launched in 1953 corvette was symbolized for sport cars excellence. There has been developed seven generations by corvette every one of which surpassed the previous one in fame and performance. Now for the year of 2019 Chevrolet displayed ZR1 at Dubai the most powerful corvette ever made.
Engine
This new ZR1 for 2019 has powered with LT5 6.2 liter super charged V8 engine that produces SAE certified 755 horse power with 715 pound feet torque because of which ZR1 will reach the top speed of 210 miles per hour. Corvette ZR1 engine is the only engine in the world which has dual fuel injection system including direct injection and port injection.
Transmission:
7 Speed rev matching manual transmission has used standard in corvette ZR1 where there is also given 8 speed automatic with paddle shifting.
Design
This much powerful car surely requires a best design or system to control and cool the engine that is why it has given new front fascia with large 3 port openings, not this but entire front portion of the car is new.To enhance its sportiness there is given new halo hood, wide fenders that accommodate wide wheels and front splitter. From front to back most body parts of corvette ZR1 are made up of Carbon fiber including hood, engine cover, roof, front splitter, side rail and on cooling intakes. As you know with these many carbon fiber body parts overall weight of vehicle goes down and it requires specific method to tackle air force, here in ZR1 it has given little bigger carbon fiber adjustable wing that is directly mounted to the frame and creates 60 percent more down force than Z 6, this 60 percent more down force become 1000 pounds down force on its top speed. No more details have been given about vehicle but we have collected some images and walk around video for more detailed view.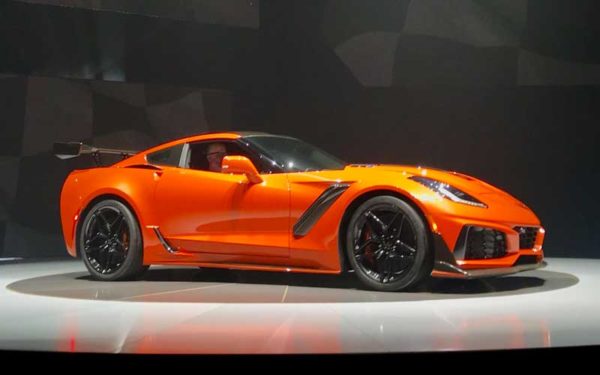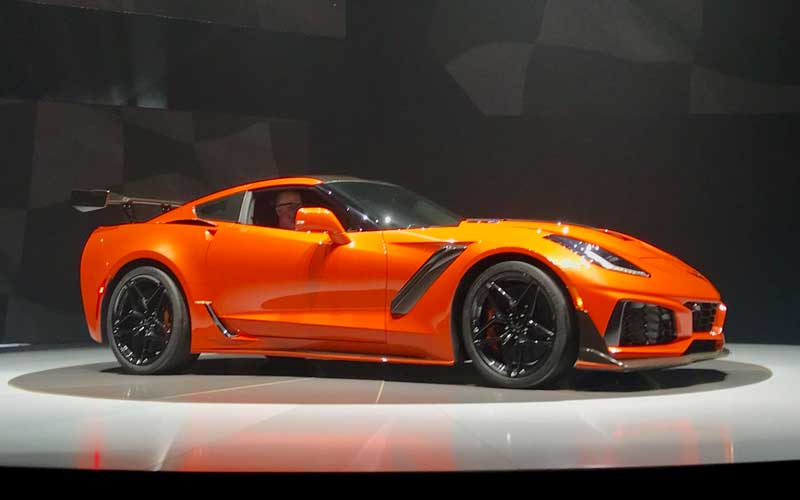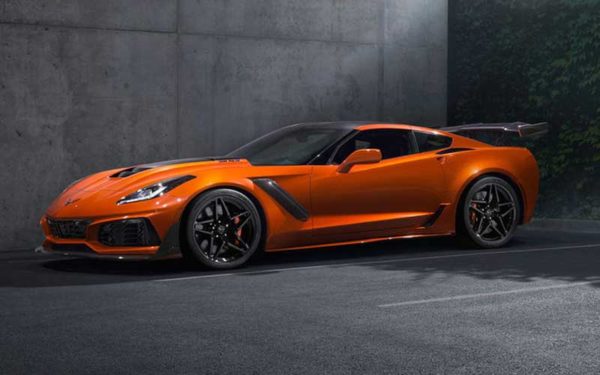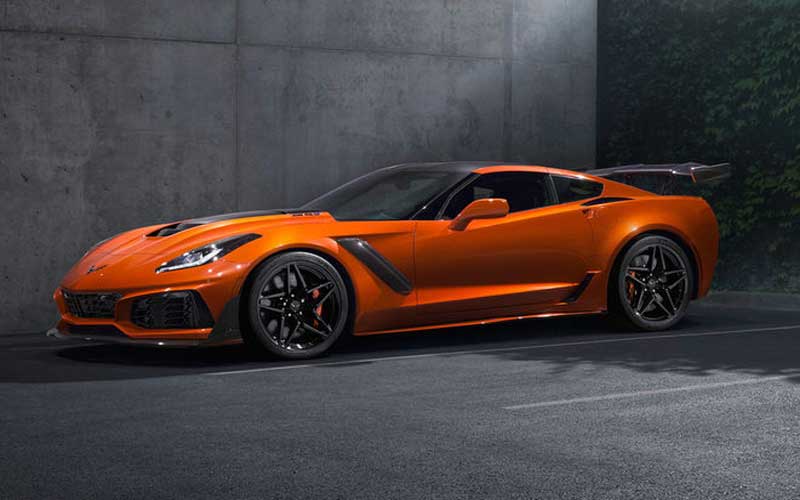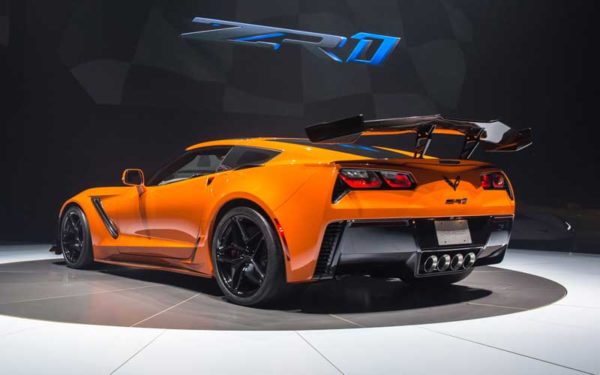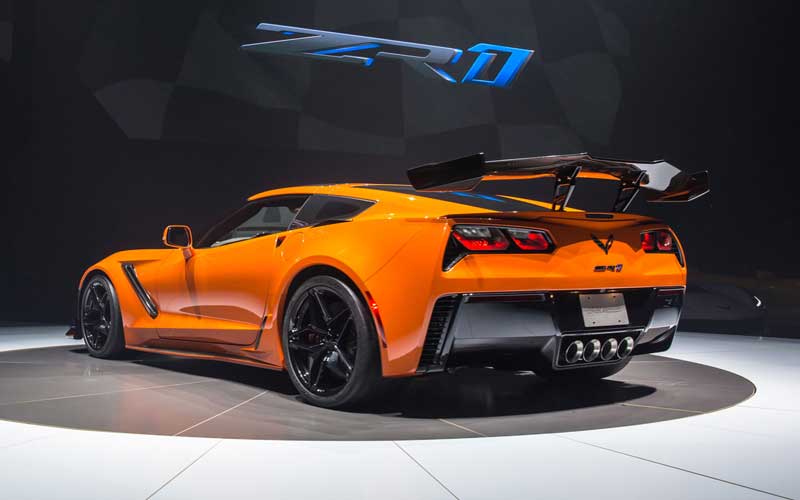 Chevrolet Corvette ZR1 2019 Launch Walkaround Video