To fight the Tesla Roadster, BMW displayed i8 roadster with some modifications at Loss Angeles Auto Show 2017; there has been done some important improvements to make it more agile.
Improvements in BMW i8 Roadster 2019:
There has been added retractable roof that only adds 132 pounds in overall weight of car but it still has gull wing doors. Battery for BMW I8 has been bumped up from 1.7 kilowatt hour to 11.6 kilowatt hour that increased its full electric range from 15 to 18 miles where top speed vehicle with pure electric is still 75 miles per hour. With 374 of horse power BMW claimed to give 0-60 miles per hour in just 4.2 seconds. Gasoline engine of this Hybrid vehicle is same 1.5 liter 3 cylinder turbo charged with 228 horse power where remaining 141 horse power ads up by electric motor and this vehicle takes 3 hour for full charge. There also given new interior & exterior colors, 20 inch optional wheels & addition of carbon fiber trim. No prices for i8 have been mentioned yet but sale of vehicle is expected to start in spring 2018. Eight other cars also displayed at Loss Angeles auto Show 2017 but all of these have already been debuted at different auto shows. We just have to see if this BMW will able to compete Tesla roadster or not? Here are some of its images & video.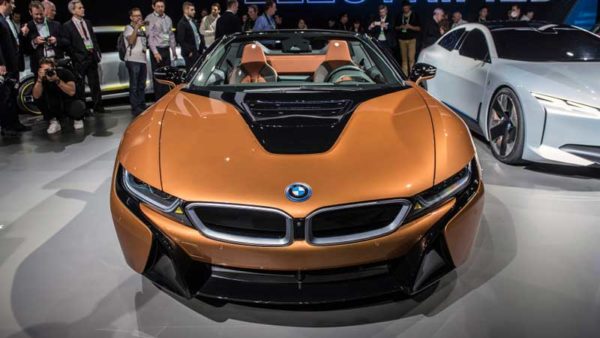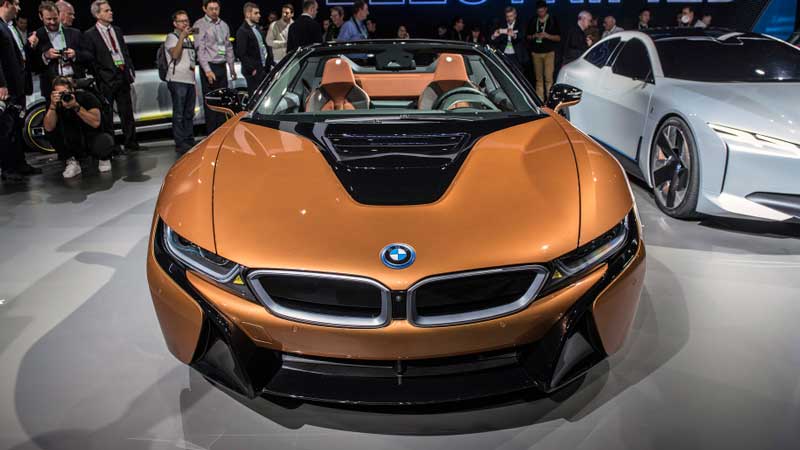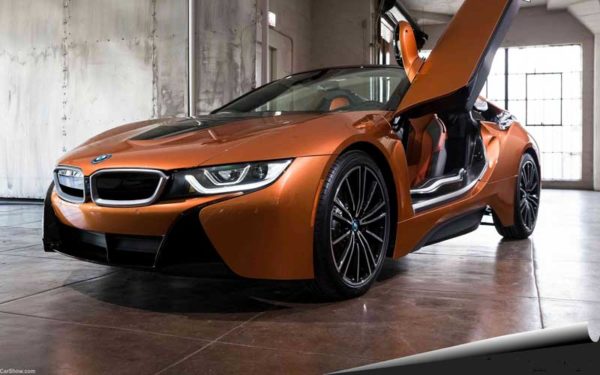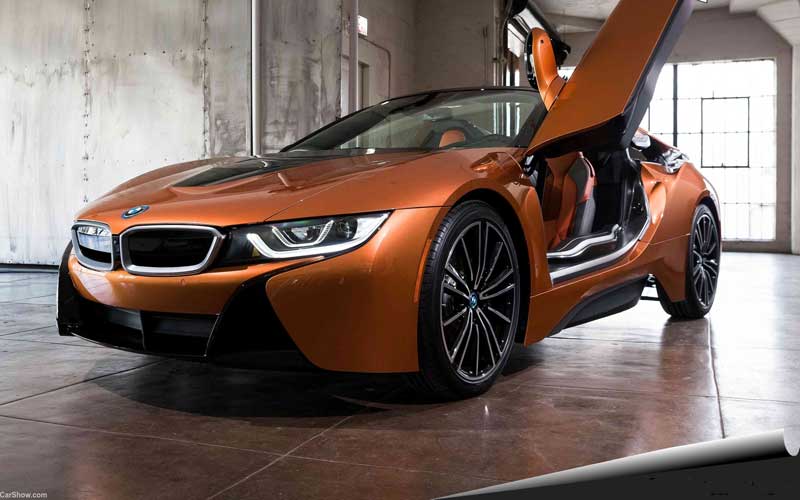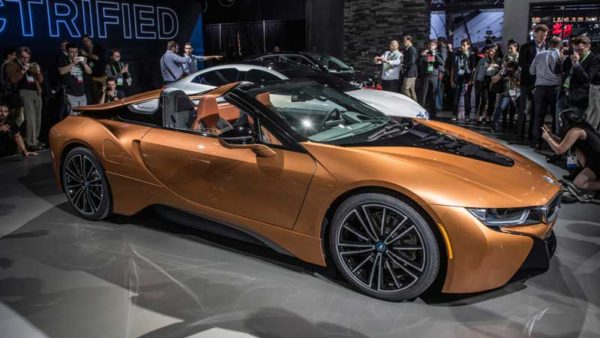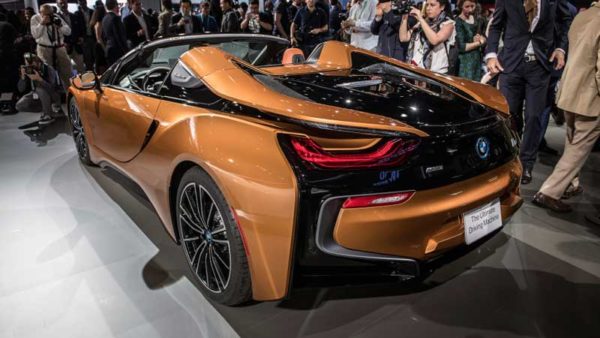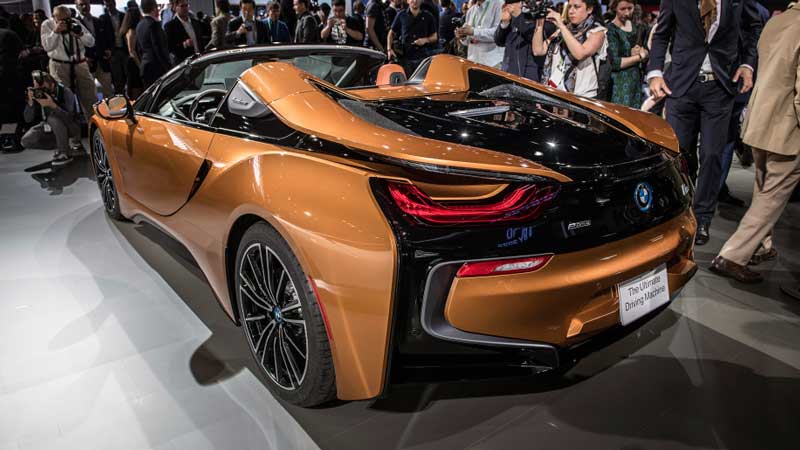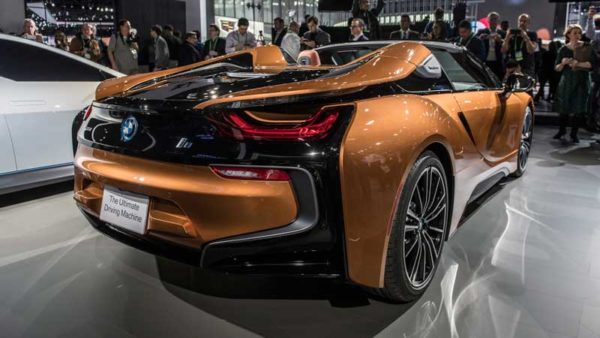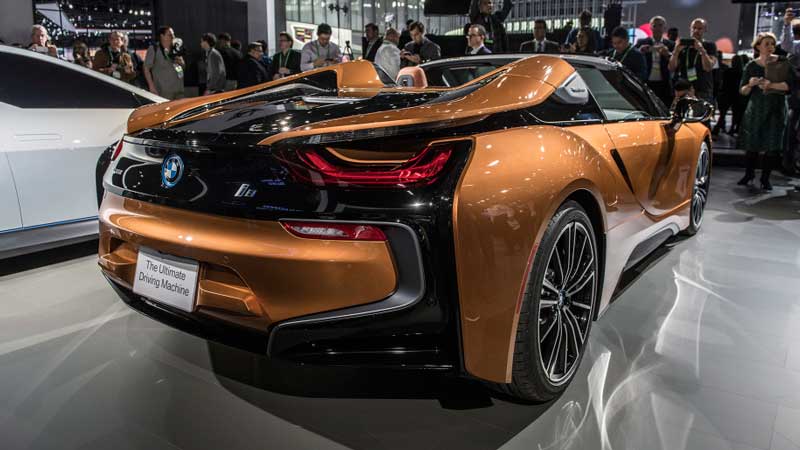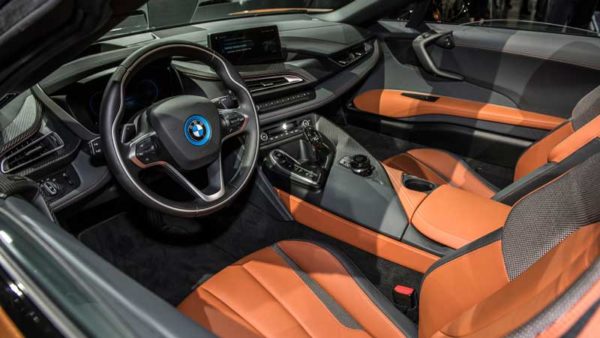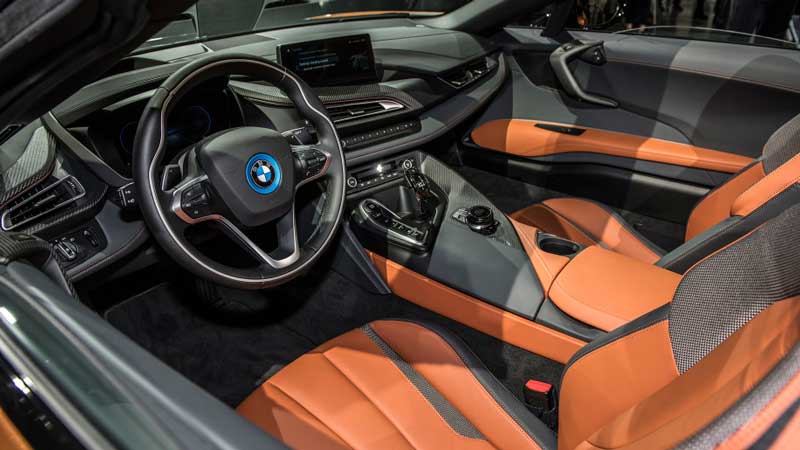 BMW i8 Roadster 2019 Video