Toyota one of the top brand in Pakistan Now planning to introduced international standards cars in Pakistan. There always been seen that car manufactured and produced in Pakistan usually has lot of differences and missing Features than car produce in any other country. From last 3 to 4 years Pakistan's community giving more preference to import same car from other country instead of buying it from local manufacturers. By keeping this in mind Toyota is going to reveal CH-R that has totally different design which can be called diamond shape. This SUV Compact has so many things inside and outside to convince their customers and beat their competitors. Things that make this car and international standard car are the list of features that make this car a complete package in terms of security.
Security Features in Toyota CH-R:
Stability control
Backup camera
Traction Control
Day time running lights
Child Safety Rear door locks
Brake (Anti lock braking system)
10-12 Air bags for different purposes
Line Departure Warning
Pre Collision System
Design: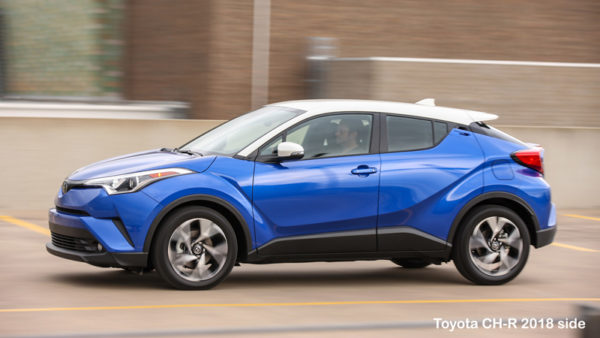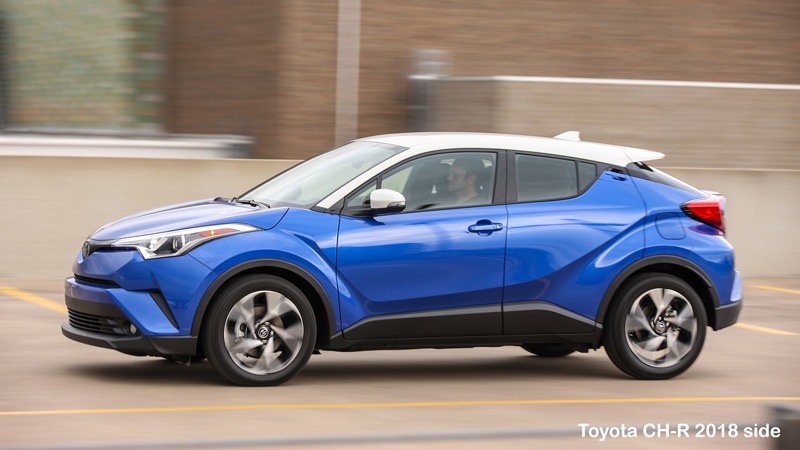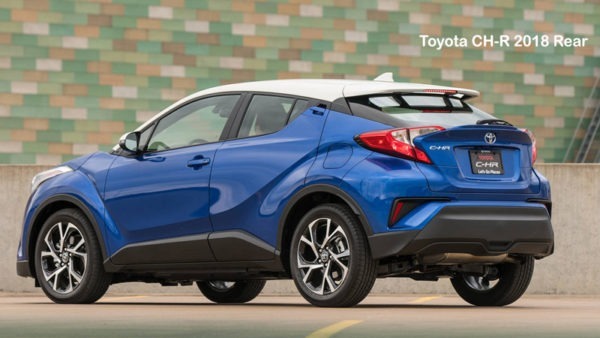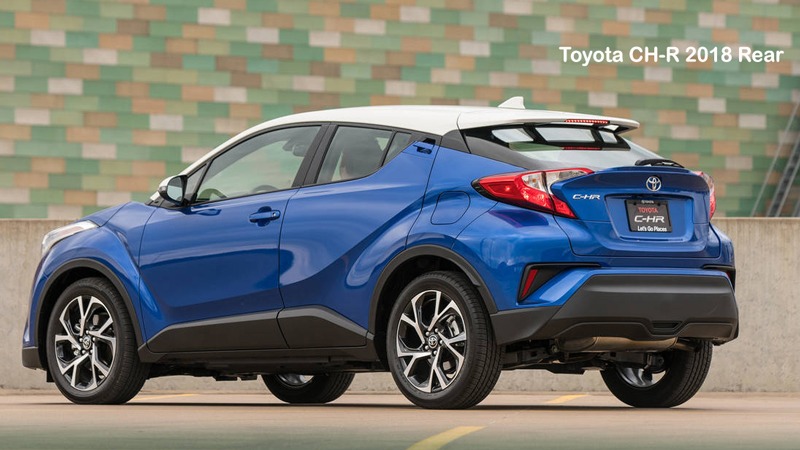 Engine and Transmission:
Inside its bonnet there is packed 2.0 Liter Four Cylinder Gasoline engine that can generate 144 Horse power with 6100 Rpm and 134 Pound feet torque. It has been given automatic transmission and there is not present manual transmission among its version but in other countries manual version is also available. One important thing about this car; the person who design this car likes racing so this factor can be seen in its outer design and inside its sporty look.
Comfort:
To beat its competitors they can't let the comfort factor down so like above there are added some nice features in this section too. It has comfortable seats that have Power lumbar and heated options, there is added voice control, and buttons related to different functions embed on steering wheel. They made it distraction free means when this car goes into driving mode this shift to voice controls automatically.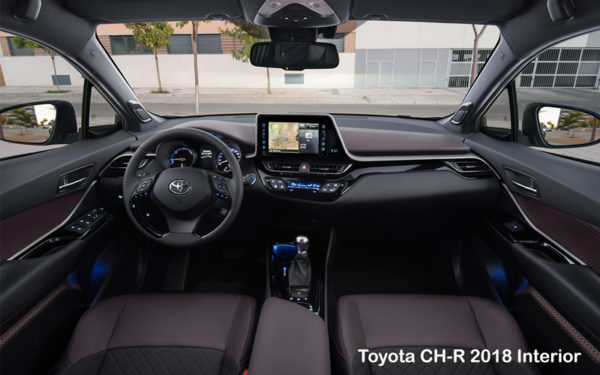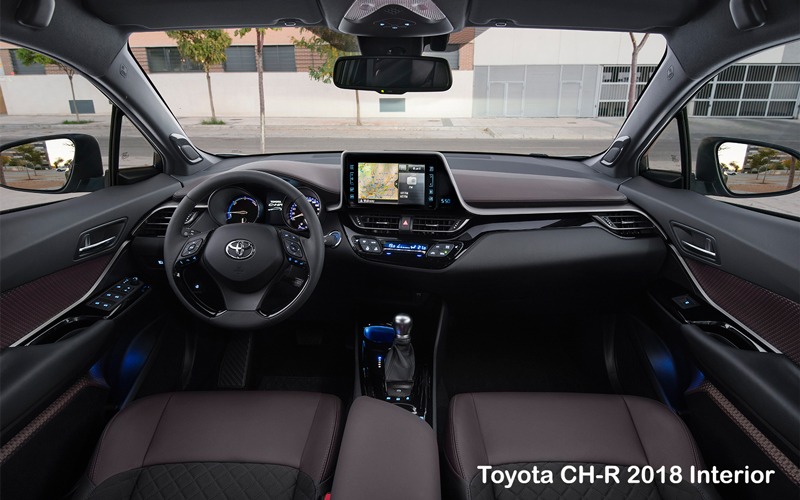 Options not present in Toyota CH-R
No Sunroof
No Hybrid
No Manual Transmission
No Navigation
No Satellite Radio
Some Important Specifications Related to car
It is a front wheel drive car
Front and Rear brakes are Discs with Anti lock braking system
It has 18 inch aluminum alloy wheels
Front suspension is Strut
Rear Suspension is Double wishbone
This Toyota CH-R has uniqueness in its design and specifically made to beat its competitors; some of its competitors are
Honda HRV
Nissan Juke
Nissan Rouge Sport (upcoming)
Toyota CH-R will Available in two different versions XLE and XLE premium While the premium one will little extra fancy from inside and will have some extra features.
Expected Price in Pakistan: 485,0000