2023 Harley-Davidson Sport Glide USA
Sold in USA = 2019-Present
Generation = Softtail Frame (2019-onward)
2023 Harley Davidson Sport Glide Price in USA 
The Harley-Davidson Sport Glide is truly an evolution. The quality of finish and overall engineering is a jump beyond years gone by, and while there's no denying the new Harley isn't cheap, on closer inspection it's clear that a lot of time and effort has been put into the details. The Milwaukee manufacturer says it's a bike capable of cruising, commuting and touring. It might not be the perfect winter London hack, but with its removable luggage and front fairing, low seat height and surprising performance, it's one of the most versatile Harley-Davidsons I've ridden.
Power and torque:
Harley-Davidson always prefers to focus on torque figures. The Sport Glide makes a very strong 107lb-ft (145Nm) at just 3250rpm. To put that into note, KTM's fire-breathing Super Duke R makes 106lb-ft (144Nm) at 7750rpm. The new Street Glide, with its two-into-one exhaust, delivers a slightly lower 83bhp (62kW) at a fractionally later 3250rpm.Harley-Davidson machines are about chilling out, and that flood of torque which stays strong all the way to the 5650rpm rev limiter that means you can happily leave the bike is top gear on the motorway, and third or fourth on the edgy turns.
Engine:
The 1745cc Milwaukee-Eight 107 engine no doubt a thing of real beauty. Uncovered by cables and water pipes thanks to oil cooling only around the four valves in each cylinder head, while inevitably fuel-injection has taken the place of carbs. It's a Harley through and through, but it's one that delivers modern economy; H-D claims 53mpg, which given the 18.9litre/5 gallons tank, could mean a range of up to 220miles. The Fuel Economy 47 mpg.
Despite the new Euro 4 limitations, the new two-into-one exhaust, with its deep-chrome trim, sounds just like you'd expect a Harley to; a deep throb at standstill, with a pleasing rumble at speed, without upsetting people as you pass by. Switching gear is refined too. The Sport Glide's 'container is still generally substantial, and has lost that metallic bang as each gear is locked in.
Photos: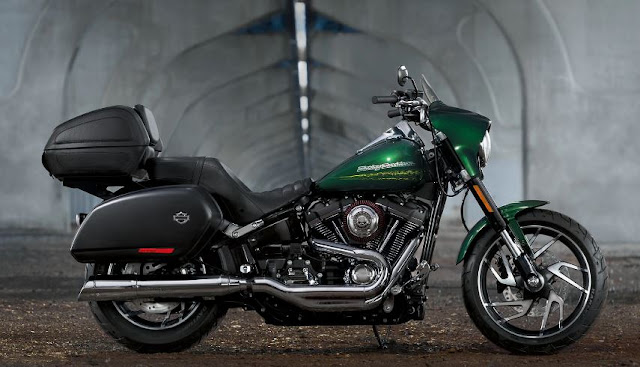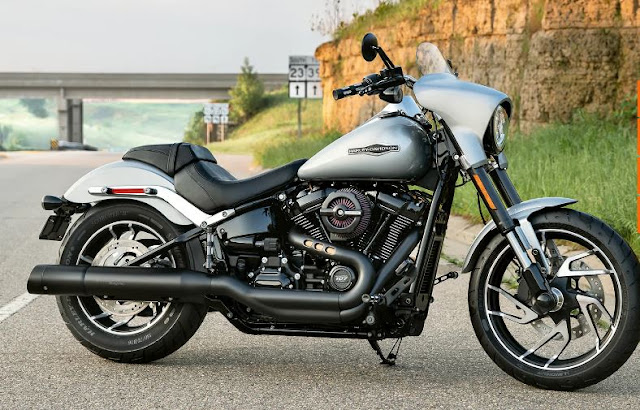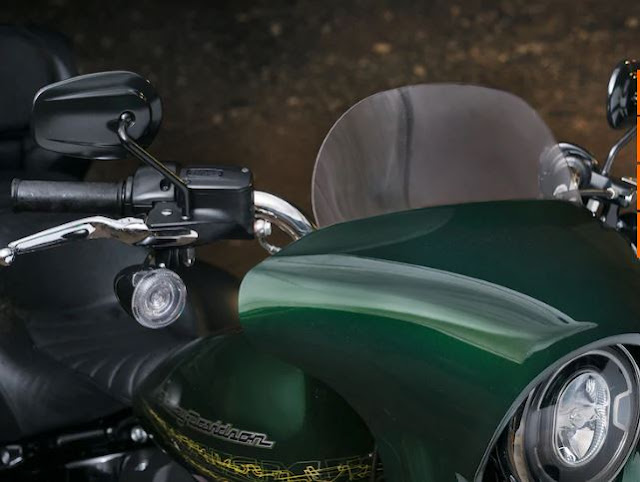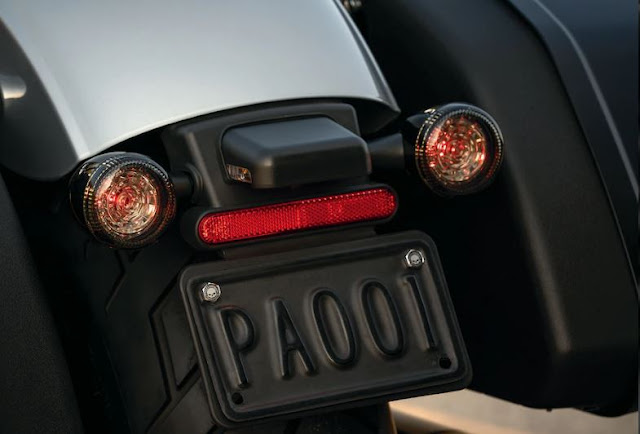 Handling, suspension, chassis and weight:
Harley's 'Softail' chassis has been redesigned for the new range, and the 'Glide includes 43mm upside-down cartridge forks and a single shock that's adjustable for preload via a remote, hydraulically-operated adjuster, tucked below the right-hand side cover. The MiG-welded mild steel frame and swing-arm, combined with the luggage and associated racks, make for 317kg bike. Jeff Myczek, engineering manager of the Street Glide said it's a machine that's claimed to have a lighter chassis can hide all that mass; "The engine is big, and has extras like the twin balancer shafts – this weight means you need the all-steel chassis to be very strong.
Brakes:
A single four-piston caliper bites a 300mm floating disc up front, with a two-pot sliding caliper gripping a 292mm rear disc. ABS is standard, and while the front brake lever feels fairly springy at a halt, the setup to convey a lot of intensity without overpowering the forks or making an excessive amount of jump.
Luggage and Touring Capacity with Comfort:
The solid plastic, lockable panniers with rubber seals around the inside edge can store a 25.5litres. Unfortunately it won't be able to fit a crash helmet inside. The 680mm-high seat is wide and very comfortable putting you in pleasant riding position.
More Photos: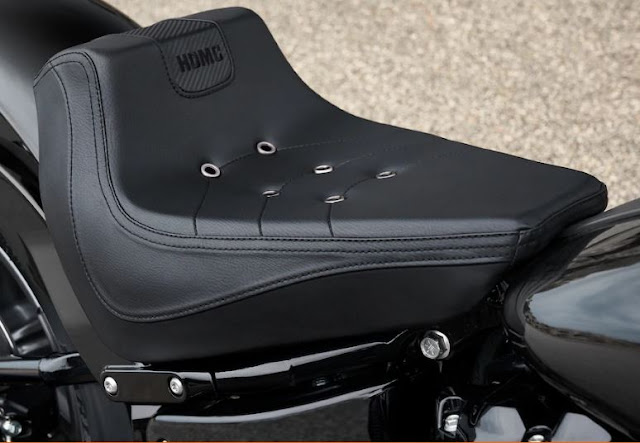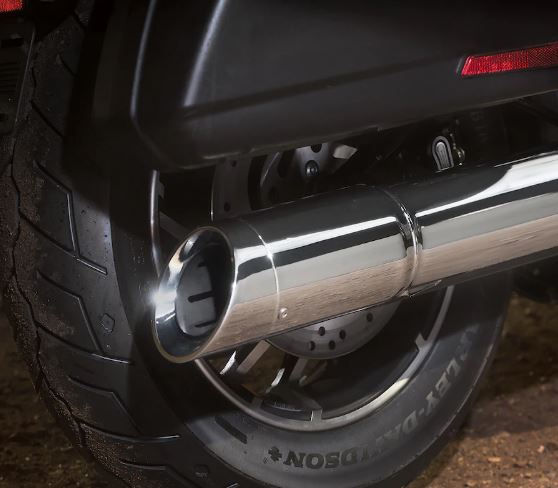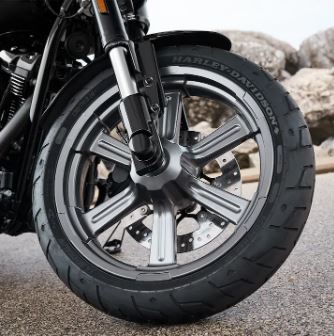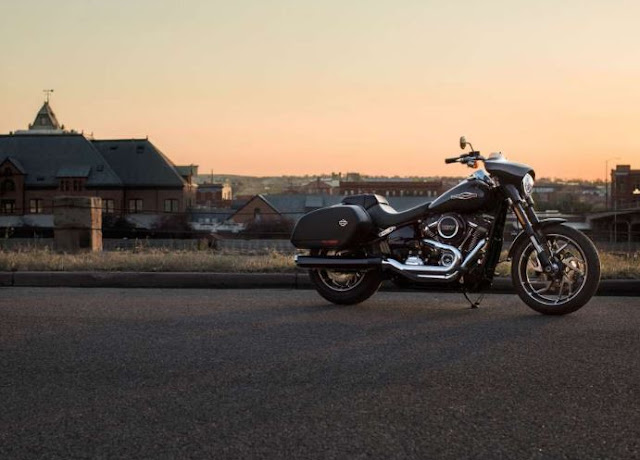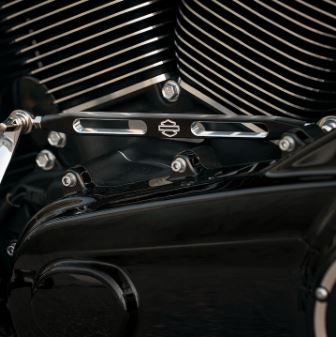 Conclusion:
The Sport Glide is effectively a Harley-Davidson Low Rider  in black with extra touring potential. The screen might not be the most protective, at least as standard, but it's certainly a key feature to the bike.
The rider's eye view is fantastic, from the highly polished bar clamps to the elegant dash; Harley's engineers have taken stock of the clutter of mismatched bolts that seemed to spoil the top of the forks on the bikes from a few years back, and created something that's hugely rewarding and soothing to ride.