In 90's when Japanese race cars dominated the market with their high performance engines  single handedly, every car enthusiasts remembers one specific beast of a car that it pretty much every car enthusiasts dream, The Toyota Supra. This car got so popular that it is considered one of greatest builds of all times because of its unlimited modification in terms of engine performance.  The Supra famously came up with a 2JZ-gte engine making about 320hp at stock internals. However this engine is considered to be engineering marvel of 90's as it still runs the fastest times on tracks with pushing the modifications as much as you can afford to.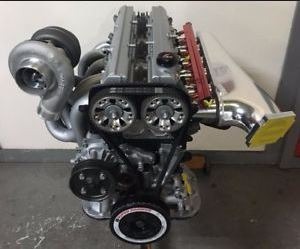 The 2jz originally came up with 3 versions each following the succession of older one namely 2jz, 2jz-GE and most famous one 2jz-GTE. The 2jz was production started in 1991 when it was first introduced in Toyota Aristo. The 2jz came in 3.0L however the first edition of it was only a slightly improved version of old 1jz. So Toyota improved the 2jz with a newer Sequential Electric Fuel Injection System with an aluminum head. It had the same cast iron block as used in RB26DETT by Nissan in famous R34, each cylinder came with 4-valves in this engine however the best version which made it the way it is now, is the 2jz-GTE version. The GTE has an inline-six cylinder style driven by a dual overhead camshaft and twin turbo chargers. In simple words all the essentials which made the Japanese engine dominant over others. According to the reports when Nissan launched its RB26DETT engine, Toyota decided to come up with their own version as a competitor to RB and be able to look in eye hence forth 2jz-GTE was born. The 2jz comes with two transmissions that were offered in Toyota Supra at that time, a 4-speed automatic and a 6-speed manual.
Read Also: Toyota Supra, Beast will be unleashed in 2019 – 2018 News
What makes 2JZ-GTE the best of all times?
While everyone at this point would probably have seen fire spitting, loud and fast Supra at every drag race and car shows attracting almost every car guy towards it, let's see what it that makes the engine so special is.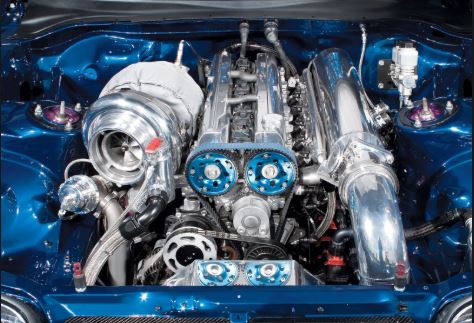 Unlimited performance:
The 2jz can run anywhere between 230hp which was what it made in stock Supra to 2000hp. The cast-iron block is so strong that it is actually bulletproof. So it allows the engine to take every kind of abuse when it comes to pushing it to limits for performance. The oil cooled pistons made from casted aluminum enable the engine for harder revs and performance. The fuel pump and oil pump have the ability to bear strong modifications without causing a problem and so does the crankshaft that holds the engine smoothly. The stock engine can easily bear 800hp modifications on the stock internals. Therefore due to unlimited amount of modification that it has to offer is the main reason why car enthusiasts build these cars easily making 1000hp on the street as daily driven sports car. However the 2jz has been maxed up till 2000hp by some Racing groups" because why not?"
Reliability, Performance and Twin Turbo:
These three words define why 2jz-GTE still rules the street even after 27 years of its launch. Therefore 2jz-GTE is the answer to satisfy your car guy blood whenever it comes to building a beast for drags, drifting or racing. The OEM parts are reliable enough to manage a stroking 1000hp without their up gradations. Timing belts seems to be working fine as it does in stock, air cooled cooling system works perfectly even on such high rpms and horsepower and so does the oil pump. The engine is so capable because of its v-type inline-six shape that it can bear higher revs more safely, longer and more efficiently than its other competitors namely V6 or V8. Although the engine comes with two sequential turbo, at lower rpms only the one turbo works which is followed by the other turbo when flooring the engine to higher speeds.
Now the question arises if the engine is so much capable of going fast why is it only 320hp in stock? Well it is because of "Gentlemen's agreement" in Japan where car were restricted to go higher than stated horsepower by the law. However just a fine tune can set this beast to cross 500hp any day easily.