The Toyota 2000GT is capable enough to be called the first Super Car manufactured by Japanese Automotive Industry, a car that is manufactured by Yamaha and Toyota under a joint venture. It was launched under the nameplate of Toyota 2000GT however there is a unique history with this model. Back in 1960's Yamaha was into manufacturing of music equipment and motorcycles and it also worked on contracted projects with other automotive companies in development of parts and designing. It was time Yamaha decided to expand their services being offered via expansion of their portfolio; hence Yamaha developed a prototype named A550X. At the time of development Yamaha was in contract with Nissan and the concept A550X was likely to be the next Nissan 240Z but due to cancellation of contracts between Nissan and Yamaha, A550X never went into production. Yamaha went to Toyota who was ultimate competitor of Nissan in 1960's and presented their model.  Toyota accepted the proposal as they wanted to improve their image worldwide in terms of car manufacturing and it was decided that Toyota's designer "Sataro Nazuki" will make some of changes in designing.
Read Also: World's First Carbon Fiber Car- McLaren F1 | World's fastest Naturally Aspirated Sports Car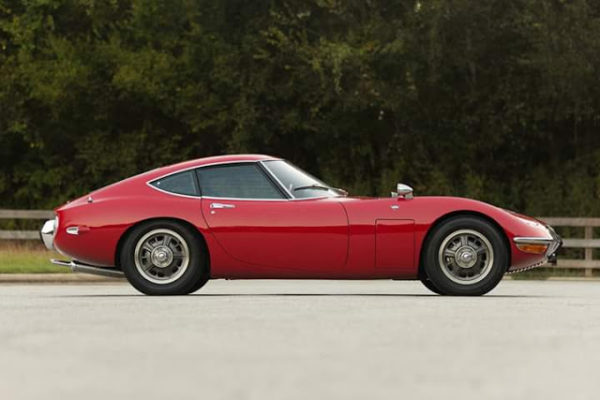 2000GT was first ever displayed at Tokyo Motor Show in 1965 while the production started in 1967 and lasted till 1970 as 2000GT was limited production car with only 351 units ever produced. Among those 337 units were given the tittle of road legal whereas the rest were limited to track only, 62 of 2000GT were imported in North America from Japan which were left hand drive. 2000GT was equipped with 2.0L and 2.3L front engine and was designed as 2-door front back the 2000GT came as a coupe with rear-drive and hardtop. Some people say that the body work was indeed inspired by Jaguar E-type. As the car was aimed to improve image of Toyota around the globe, interior was kept in consideration to luxury standard hence rosewood-veneer dashboard was installed. Leather seats and hand-crafted interior panels were designed and stitched in by Yamaha's Piano division to ensure luxurious finishing. When it comes to complex exterior, the curves in body and cuts were so complex that it was impossible to make them by machine at that time in Japan, therefore all the body panels were hand crafted. During 1969, slight changes were made in car as changing the shape of indicators signals and reducing the size of head lamps. Majority of 2000GT were painted in red and white color, in all this Yamaha was involved in designing exterior, interior and engine single handedly.
Read Also: Honda Prelude – Cheap Sports Category car by Honda Company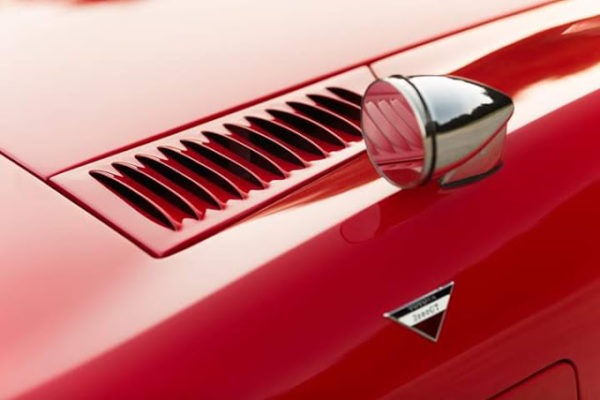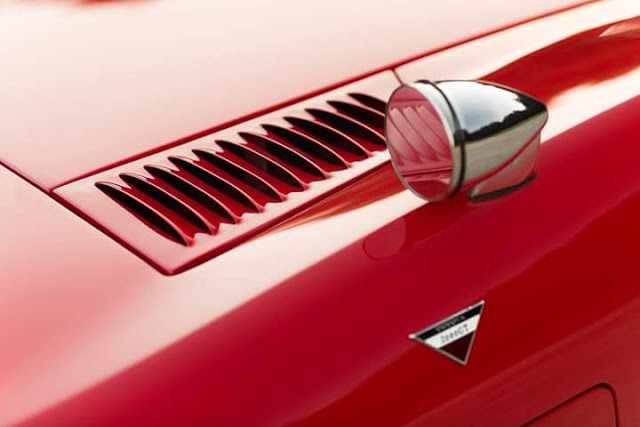 The 150hp 2.0L engine was capable enough to hit a 100km/h in just about 8.2 seconds; 2000Gt could hit 207 km/h during races easily. As the production was over, 2000GT participated in 72 hour long races and in the end it came out breaking 13 world records for speed and endurance in automotive world. The suspension is provided individually to all four wheels with disc brake installed in each wheel, known as limited slip differentials, it was the first ever to be manufactured in any Japanese car.
Read Also: World's Greatest Muscle Car- Dodge Demon With Jaw Dropping Power
At the time of its launch the car was sold at price of $6800 and the 2000GT cost more than its other competitors such as E-Type Jaguar and Porsche 911. However the 2000GT was a unique car itself when it comes to designing, exterior and interior even though it was slower than others in the league. It is believed that Toyota made no profit on the car even though it was priced higher, but much went into production cost as the car was totally hand crafted.
The 2000GT got famous when it came in the James Bond movie "You only live once" but the car used in movie was a convertible which was not offered in market and it is believed that only two convertibles were ever produced with the one specifically for the movie. When it comes to importance that 2000GT holds, there aren't many Japanese car that attain the status of collectors or classic car among the vantage car lovers. However GT2000 is the ultimate collectors vehicle with it being auctioned somewhere between $500,000 to a recorded $1.2 million a few years back, Hence it acquires the crown of most expensive car to be sold at auction with Asian roots.