Whenever we talk about automotive aerodynamics, the first thing that comes to our mind is aerodynamic drag, which is a force restricting the forward velocity of a car or reduces the speed of a car.
Aerodynamics has been studied deeply through experimentation and computational fluid dynamics (CFD) approaches, most effective of which is combination of experiments with CFD. Here the main focus is the determination of fluid pressure (air friction on moving body) and shear stress over a body moving through that fluid.
In order to increase the performance of a car the manufacturers always try to keep the aerodynamic drag coefficient of a car as minimum as possible because it has a negative effect on performance of a car along with the fact of  making noise emission, aerodynamic instability at high speed and undesired lift force production. The cars with raindrop style body design have the minimum quantity of drag.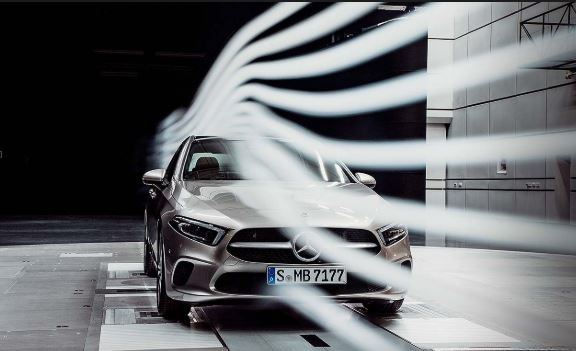 As we know drag coefficient of cars depends on the frontal area of vehicle, such as width and height of curvy cars lead to gross overestimation of frontal area, Hummer H2 offers drag coefficient value of 26.32 with respect to its frontal drag area and on the other hand Volkswagen XL1 offers drag coefficient value of 3.1.
Read Also: First Japanese Super Car- Toyota 2000GT Gorgeous Looking car of the time
Today, most of the automobile companies like Ferrari, Lamborghini etc. use to design cars in such a way that these cars have lowest aerodynamic drag, some of which have 0.4 and even some have as low aerodynamic drag as 0.26. These types of cars have the best body design with respect to aerodynamics. For such purpose (elimination of aerodynamic drag) these automobile companies use drag reduction system (or DRS) in the form of driver-adjustable bodywork such as rear wing, which works with respect to drivers guidelines. In 2011 Formula1 acted as a pioneer to use DRS and Formula Renault 3.5 using DRS since 2012, Deutsche Tourenwagen Masters since 2013, FIA Formula 2 Championship since 2015 and GP3 Series since 2017. In order to increase performance of these vehicles (top speed) and for enabling smooth overtaking of a car, other body work also done with features including mud flaps, rear spoiler redesigned and to provide less frontal drag area along with boat-tail shaped rear boot, redesigned under-body trays and fender skirts for good aerodynamically designed vehicle.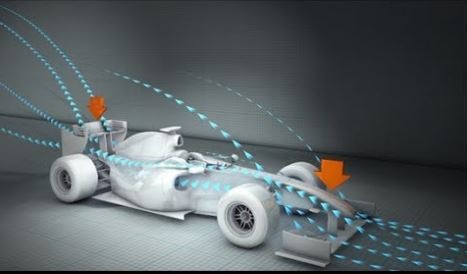 In addition to decrease in vehicle's performance aerodynamic drag also results in reduction in fuel efficiency which can be increase just by adding boat-tail to a car.
According to a news, a guy with name "Darin Cosgrove"(the founder of the EcoModder.com ) added a homemade boat-tail to his car, which he constructed using cardboard, aluminum and duct tape, and found that the drag was reduced from 0.34 to 0.23 resulting in 15%  increase in its fuel efficiency. According to him if a car speed is 90km/h than after just with addition of boat-tail there increased 15 % fuel efficiency and speed increased to about 100km/h.
Absence of Aerodynamics can become a reason of Aerodynamic instability; instability is when a car is in state of under steering (car does not turn enough and leaves the road) or over steering (car turns more sharply than intended and could get into a spin). When we talk about over steering, it is a condition in which rear of a vehicle becomes unbalanced and 'light' owing to deficiency of grip because of the vehicle entering the corner too fast while accelerating it too aggressively. Other factors involved in development of such condition including passive factors such as Weight distribution (front or rear bias), Engine and drive layout, Suspension & chassis setup, Tire type, wear& pressures and Active factors involved (the way it's being driven) such as Cornering speed, Throttle, Braking, Steering inputs & Weight transfer. In order to overcome this state of aerodynamic instability different modifications such as increase rear down-force (if aerodynamics fitted), reducing the rear tires pressure, softening rear springs or anti-roll bar& use softer rear tires are adopted by automobile manufacturing companies. On the other hand under steer is the condition of aerodynamic instability where when the front tires are slipping while the rear tires have grip and the vehicle turns less than expected. The best solution to overcome this condition is to drive at the suitable speed for the road surface & conditions you are in and do not apply the brakes to avoid locking of tires while unwinding the steering slowly so that the tires start spinning again in normal manner.