Currently, Suzuki Swift and Toyota Vitz are the top sellers in the automobile line having a huge market share. Subcompact cars are preferred in Pakistan, specifically in bigger cities because these cars are affordable for middle class families, so its Toyota Vitz vs Suzuki Swift.
These cars are also beneficial and best for the daily routine life (office/ workplace to home) and it is also useful to avoid traffic. Let's compare everything we know about these cars and see which one is better.
History:
Before moving to the technical overview of the both Japanese made cars, you will need to learn about their history first.
Toyota Vitz introduced just a bit earlier than Suzuki swift by Toyota Motor Corporation in the 1998 that is also known as Toyota Yaris and Toyota Echo in the global market. The first two models of the car (1st and 2nd generation) surpassed 3.5 million sales in more than 70 countries till 2010, while 1.4 million units were sold in Japan. Now the third generation Vitz is available in the market for subcompact car fans.
Suzuki Swift launched in 2000 to target rather younger car consumers and initially it was an imported vehicle in Pakistan. After an increasing demand of Swift in Pakistan, Pak Suzuki Motors started manufacturing it locally. The car  bagged more than 60 international awards including 'Best Buy Hot Hatchback' by WhatCar Magazine of UK, Goldstar Award by Wheels Magazine Australia and ' Indian Car of the year 2012',which proves its accreditation worldwide.
Available variants:
Currently, the ongoing 3rd generation Vitz can be accessed in two variants with respect to body style:
There are three doors hatchback with L and LE.
There are five doors hatchback with L, LE and SE trims.
Suzuki Swift is available in three variants:
Swift DX (13OOcc)
Swift DLX (1328cc Engine Power with much improved security features, expensive and better version than DX)
Swift Auto (automatic)
Read Also: Latest 2019 Automotive News Around the World
Verdict:
Toyota Vitz has a great resale value in the market. Since the car is well known for its reliability, durability and exceptional fuel consumption along with great engine performance, it has always been a popular as a used car and sells pretty fast in the used car market.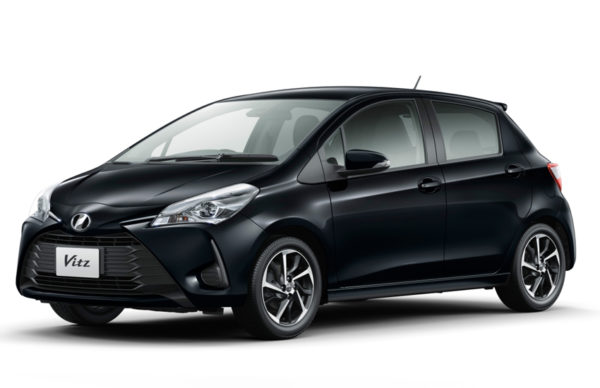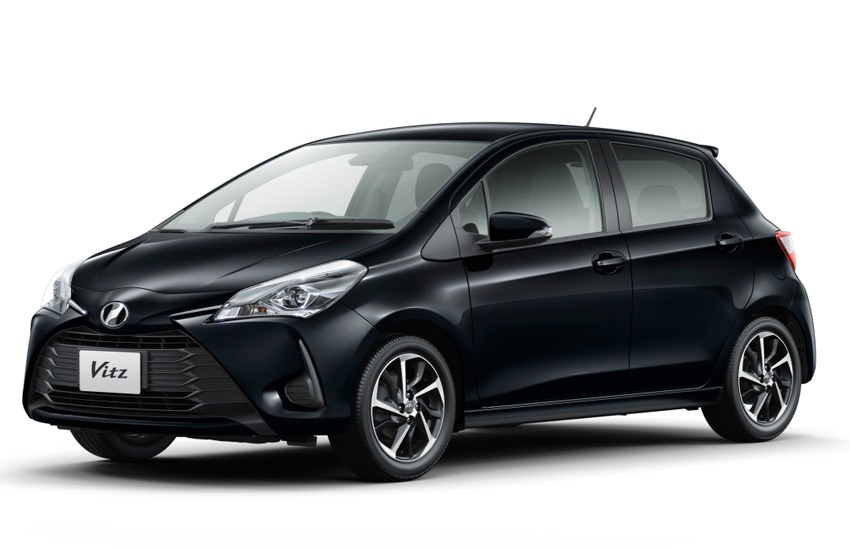 Toyota constantly working in providing with latest technology in the car and reduce the coefficient as well as making the overall interior spacious and luxurious. The RS variant of Vitz has more horsepower of all the variants. Since it has been in the market from a very long time that is why the parts of vitz are easily available in the market at cheaper price.
Check Also : Toyota Vitz Jewela  2016 Price & Specifications
On the other hand, Suzuki swift verdict:
in speaks to our regard for the previous Swift that, its replacement – an ostensibly was a respectable addition to the super-mini category but in the beginning it seemed to be faintly less compelling prospect.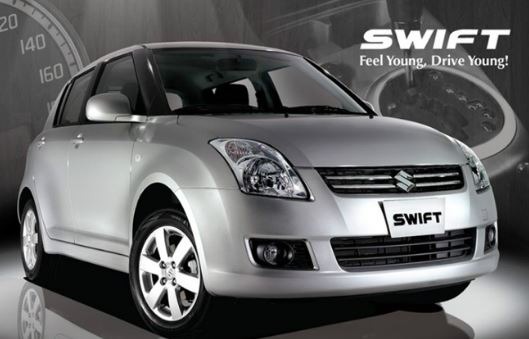 There is need to do little improvement with basic fitness and features of swift to provide a good deal according to price being paid in different areas like Pakistan. Certainly in styling, handling and general refinement, the model seems to have made too small objective progress.But on merits in India (where the price is low than Pakistan), the Swift offers impressive value for money and on this point it even embarrasses some of big-names in competition as well.
Read Also: Suzuki Swift for 2018 Launch in Thailand
Features:
Toyota Vitz has always been dynamic and in demand for its shape and beautiful exterior styling. The 2017 Toyota Vitz is to be Euro-inspired, with sleek styling and an oversized black grille. The 16-inches machined alloy wheels; integrated fog lights rear spoiler and Daytime Running Lights (DRL) feature a catchy accent.
Toyota Aqua can be called the stretched version of Vitz and it is slightly longer, but it does have distinctive Toyota styling. It features as a bulging front bumper, fog lights, 15-inch alloy wheels, wide front with black grilles at top and the bottom, and massive cuts and edges. The use of big lights in the rear and slanting roofline has covered up almost half the rear fenders.
Though Aqua has trademark Toyota design and bigger in size but Vitz has a more exquisite exterior to appeal drivers for driving.
Vitz 2017 has enough room from inside it to offer to its passengers. There is an extra touch of class with piano black trims and white stitching on their seats. From inside it has a sporty look with the leather-trimmed steering wheel and gearshift surrounding which appeals to the human mind.
 The 5-door hatchback is offering 15.6 cubic ft. cargo space in the backyard storage. 60/40 split fold-down rear seat changes your idea. Entertainment is within in the reach with features like Bluetooth hands-free music streaming, HD Radio; steering wheel mounted audio control, USB aux and more.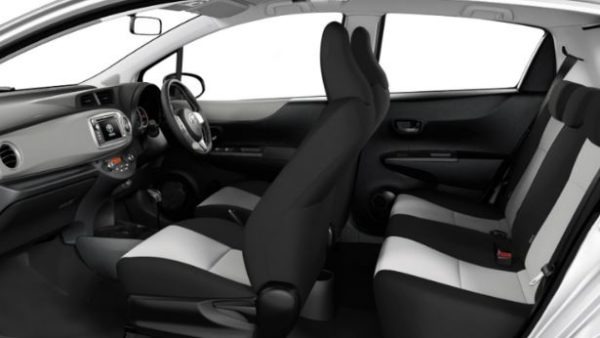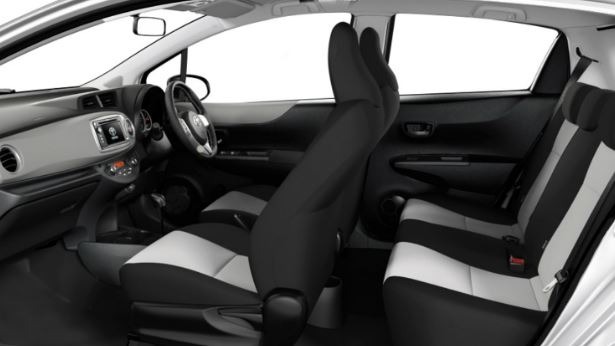 5-door Toyota Aqua is a driver-centric car and fairly simple from inside including dashboard and cluster panels which are all digital. The build quality from inside including seating and dashboard material is not what one can expect from its exterior look.
Subsequently, it has power lock doors, keyless entry and steering adjustment capacity. The entertainment aspect is quite better enough with the multimedia system integrated with the panel.  The extra room which offers to the driver boot squeezes the space for rear passengers.
On the other hand, The Swift 2017 gets a raft changes as far as the looks are much concerned. The front end is completely different with a brand new hexagonal grille and bumpers, the black inserts with the fog lamps new as well.  Suzuki has adorned the new Swift with the projector lamps and LED DRLs in a sweptback design, which is a welcome change. As we see in the profile, the look remains more or less similar to the current model. However, you get diamond cut alloy wheels which look splendid, while another major change is the positioning of the rear door handles that moved to the window's quarter-glass and after all, the look and feel of the Maruti Suzuki Swift is very European.
Check Also: 4th Generation Suzuki Swift 2018 Price and Features


Conclusion:
Toyota vitz comes with 1.5L inline, four cylinder engine that generates 106 horsepower and equipped with either 5 speeds automatic or 4 speed manual transmission. Its fuel efficiency is about 9.4 liters per 100 km as per estimations which can vary by automatic and manual transmission. Swift average fuel efficiency is better than vitz, 5.5 to 6.0 liters per 100kms. Combining both we see that vitz is ahead of the swift for having a powerful machine in the car, latest features as mentioned above and comfortable as well.
This comparison is for the models before 2019, Now the new generation of Switz is also released so the comparison could be different.