Suzuki Mehran has been the most economical car in Pakistani automobile markets and it has been seen in huge numbers throughout the roads of country. The love and affection of Suzuki Mehran doesn't end here, public get extremely sad on news of discontinuance of its production in Pakistan from December, 2018. That's why Suzuki decided to sale a very limited amount of Mehran VX again only on huge public demand. Suzuki Mehran was launched in Pakistan in 1989. Many changes have been made throughout these years to make it safe and beloved cars for its users. On the other hand United Bravo has been launched in Pakistan in September 2018 by united group of automobiles that has been manufacturing motorcycles in Pakistan since 1999. United group is considered to be the top company of bike manufacturers by assembling Chinese imported parts in Pakistan. Many advanced features have been introduced in United Bravo those were not available in Mehran. Now the question is can United Bravo take over the position of the most favorite car of Pakistan. Let us just compare both cars.
Mehran v/s Bravo
Features List of Suzuki MEHRAN VX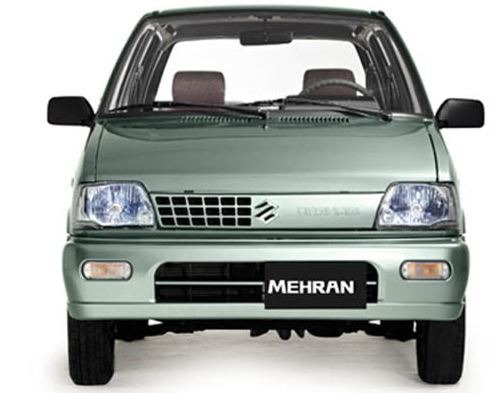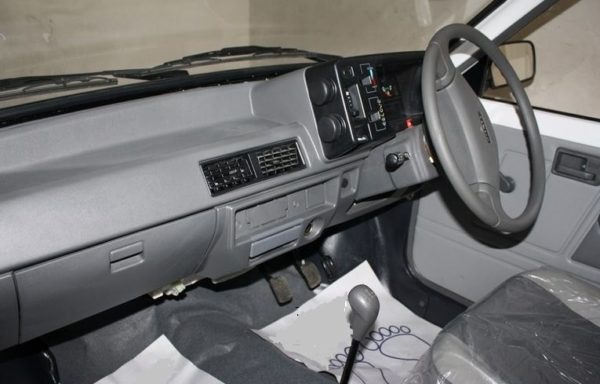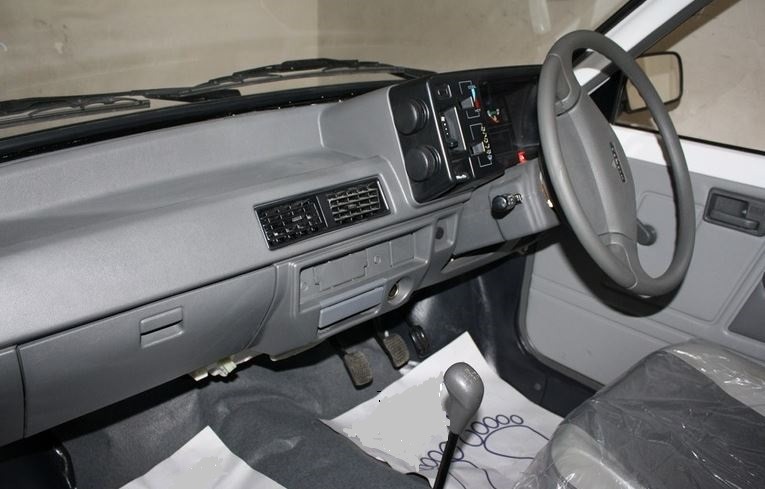 Manufactured by Pak Suzuki.
Started production in 1988.
Pakistan assembled car.
Five door car.
800 cc EFI engine.
Manual gear shift.
3300 millimeters in length.
1405 millimeters in width.
1410 millimeters in height.
Wheel base is 2715 millimeters.
Front and back brakes with no ABS.
Maximum top speed is 140 kilometers per hour.
Mileage on highways is 18 kilometers per hour.
Mileage in city is 14 kilometers per hour.
Manual steering without power.
Front suspension is Macpherson strut.
Rear suspension is leaf springs.
Displacement is 800 cc.
Engine power is 39.
Torque is 59.
Mechanism of valve is OHC 6 valves.
There are three numbers of cylinders in it.
Fuel type is petrol.
Fuel tank capacity is 30 liters.
Wheel type is steel rims with wheel caps.
Turning radius is 4.4.
Price range is from 7.69 lacs to 8.25 lacs Pakistani rupees.
Air conditioners available.
USB / MP3 player is also available for entertaining passengers.
Four color shades are available in it.
No power windows and central lock system.
Headlights and front grill have been improved.
Euro II engine was installed in the car to control the problem of Pakistan's lagging emission standards.
Features List of  United Bravo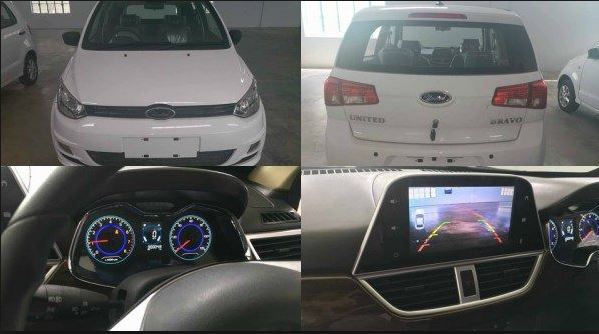 Manufactured by United group of automobiles.
First launch in Pakistan in September, 2018.
Pakistani assembled car with Chinese imported parts.
Five door car.
800 cc EFI engine.
Transmission type is manual.
Overall length is 3350 millimeters.
1590 millimeters is overall width.
1530 millimeters is overall height.
Wheel base is 2175 millimeters.
Engine type is SOHC and EFI.
3 inline cylinders present.
Fuel type is petrol.
Fuel tank capacity is 30 liters.
Power steering.
Front brakes are disk and rear is drum type.
Front suspension is McPherson and rear is arm coil spring.
Engine power is 39.
Torque is 60.
Valve mechanism is SOHC 12 valves.
Mileage is 22 kilometers in city while 25 kilometers per hour on highways.
Wheel type is alloy wheels.
Seating capacity of 5 persons.
Air conditioner available.
Arm rest available.
ABS brake system.
2 cup holders are present.
Window defogger is present.
Keyless entry.
Power window locks.
It is available in three colors (white, silver and grey)
Its price is 8.5 lacs Pakistani rupees and the automatic variant may touch 9.5 lacs Pakistani rupees and to be launched soon.
Euro II engine is present inside it.
Advanced features introduced in United Bravo those are not present in Mehran.
United Bravo is advanced with automatic control windows, back camera for reverse and parking. Warning indicator for seat belts is present. Touch screen on front with USB and charging ports, Power steering is present with an option of central locking. Air conditioner and heaters are present. Multimedia present is quite interactive. Fog lights are available to drive safely in foggy weathers. Wheel alloys are present. Arm rest is available for comfort.ABS brakes system ensures safe drive. Two cup holders are present for your ease. Defroster and defogger are also present in it. Remote boot is also available. Central locking system will give you a keyless entry in the car. Steering can be adjusted as per your needs. Tachometer and Auxiliary cable is also available for passengers. Company surprises us with a decent and stylish interior. Wooden lining inside the car gives a feeling of deluxe. It is present in manual transmission type but soon its automatic variant will also be available in markets. It is a 800 cc engine so it is fuel friendly car that consumes very less amount of fuel and gives a lot of features.
Draw backs of United Bravo
No car is perfect; there are always some drawbacks with all the amazing features. United Bravo is also having complaints of some of the problems we have observed in the car. The quality of plastic inside the cabin and handles of doors is not up to the mark and it seems to have a very small lifetime. Seats are not that much comfortable for long journeys and very hard in texture that might be unsuitable for low back patients. People also have complaint of more fuel consumption as declared by the company. Lastly one of the biggest attention for consumers is the re sale value and the available spare parts in markets. As we all know that spare parts of Mehran are easily available in market in a very low rate. It is not expected till yet that spare parts of United Bravo will also be available in cheap rates and so easily.

Draw backs of Mehran
Suzuki Mehran is the most favorite car of the country because of its low price, readily available spare parts, spare parts available in cheap rates, low maintenance rate of the car and especially the good resale value. But on the other hand it lacks many basic features including the automatic transmission, air bags for safety, ABS system, central locking system, side air conditioner vents, back window defogger, reminder for seat belts, and rear camera for reversing. Mehran may give starting issues in EFI engine. You may listen the screeching sound on accelerating the old mehran. Steering wheel may bounce in some old Mehran's indicating loose front suspension.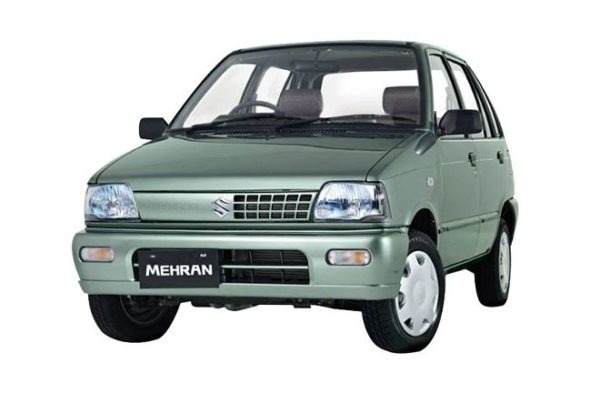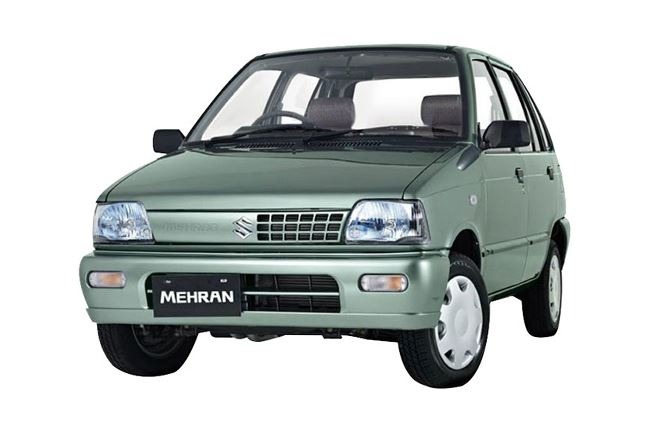 Conclusion
Mehran is already said goodbye to the markets but no doubt its second hand sale will still be continuing and it will still remain the National hero of our roads but we should also welcome the newly advanced featured United Bravo. If the spare parts are locally assembled and the taxes are reduced by the government then, in my opinion United Bravo may have the similar public demand as seen of Mehran.