Tesla could be considered the fastest growing auto manufacturer in the world. After taking on the European Market Tesla has now started its work in the worlds biggest electric vehicles market China. Tesla was founded on July 1, 2003 in sancarlos, California United States and was mainly working on Battery energy storage, from home to grid scale and through its acquisition of solar city that later start working on Electric vehicles and released its first electric car in 2008. From the day of its first release Tesla never back down and even beat the biggest pioneer automakers of Germany like Audi, Mercedes & Volkswagen.
What makes Tesla different and successful is the way Tesla Works, from the very first car Tesla is using high tech robots and computer science technologies to build qualitative, high performance vehicles. Visitors of the Tesla factory considered it more like and Software Company that work using high tech robots which is quite fascinating and it is more fascinating to know about the equipment's Tesla use to work.
What is inside high Tech Tesla's factory/ Robotic Software Company? :
Tesla Company has one of the high tech factories than any other automaker in the world and has thousands of robots to work. Factory is built on 500,000 Square meters of area with mission to bring Electric cars to the world and revolutionize the automotive industry. One thing that can be seen without any doubt in Tesla's factory that most of the machines are building the machines, everything from cutting to assembling is done under one roof where humans and robots work together and convert raw materials in high tech machines/ beautiful cars. According to details Tesla's factory can build 7000 cars every week. The main aim of the factory is to mass producing which saves lot of time and money. Every part is mass produced in Tesla with thousands of other parts on daily & weekly basis. Tesla's factory has surpassed all the other factories of the world and have beautiful working environment where workers feel proud to work but what makes it modern is the way technology is used. Tesla have one of the most automated facilities in the world that is made possible with some important robots those perform their daily task without questioning.
Smart Carts:
Smart carts are the robots those move around in the factory on magnetic strips to transport materials and objects from one place to another. These smart cars are totally automated and have sensors on the front and rear those help these carts to recognize the objects and people in the way to stop and move accordingly and don't move until path get clear. All the smart cart robots run on batteries and have no wires so whenever there batteries get out of charge these robots move out of the way and charge themselves from pre-assigned points and after charging start their work again without asking.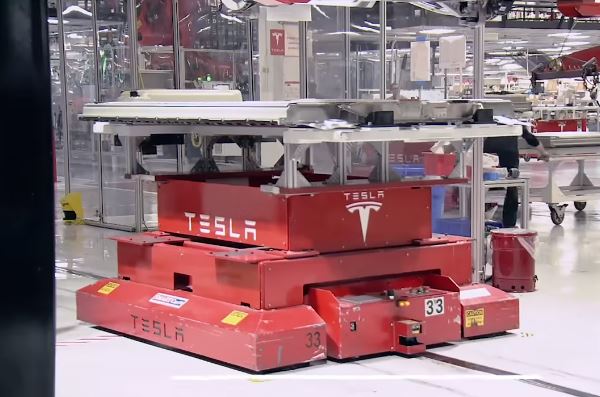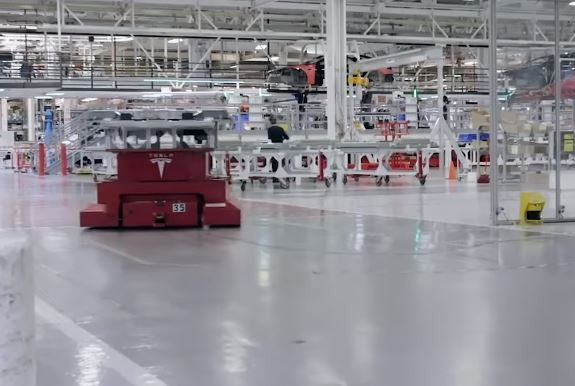 KUKA Robots:
2nd Robot on the list is KUKA robot; these robots are smaller in size and have arm+hand like structure. These robots perform complex tasks like welding, gluing, cutting and moving pieces around from one line to another. These are also the smart robots those perform hundred and thousand of Task daily and repeatedly without doing any mistake. These robots are present in thousands in numbers.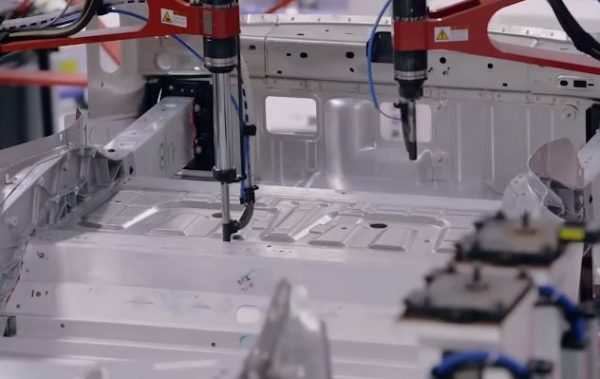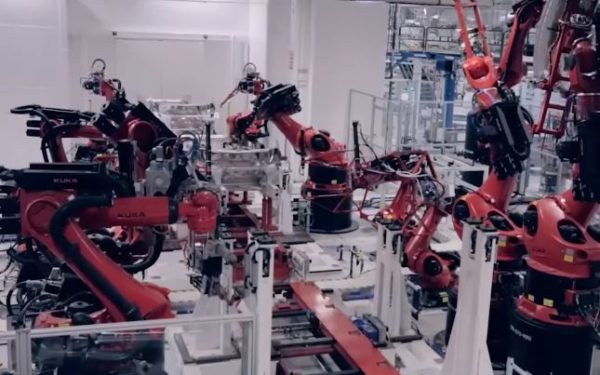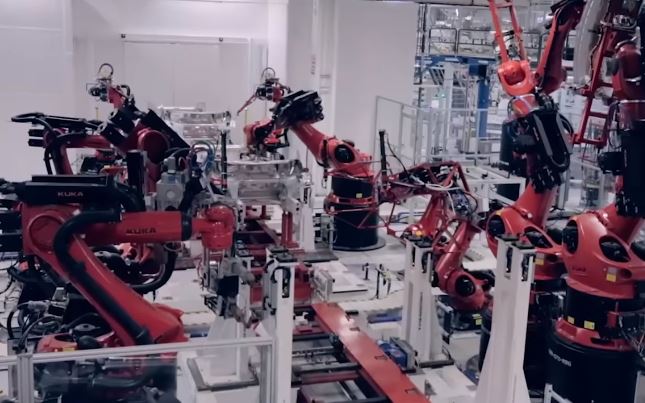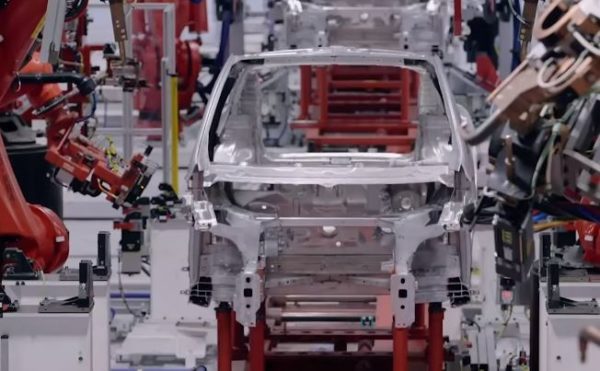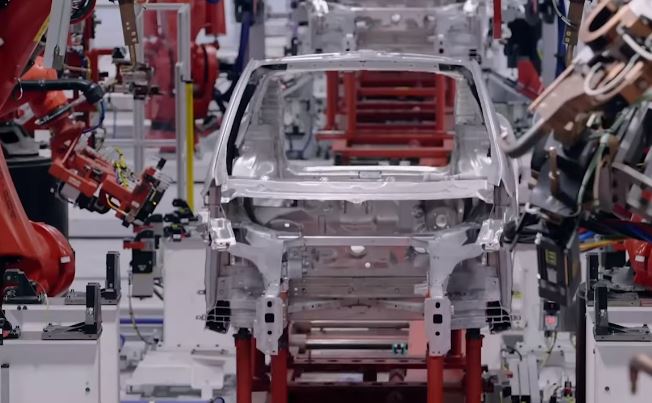 FANUC M-2000:
Next one is the FANUC M-2000 robots which are larger in size as compared to KUKA and have more power as well. These are strong robots that perform heavy work and lift heavy weight. These robots can lift up to 1.2 tone of weight; these robots are used in Assembling.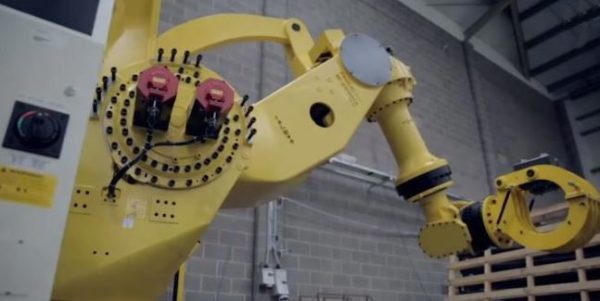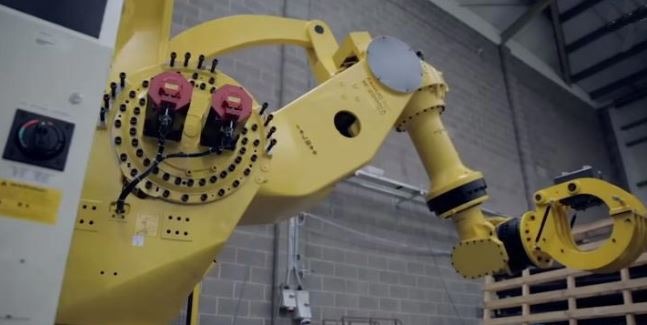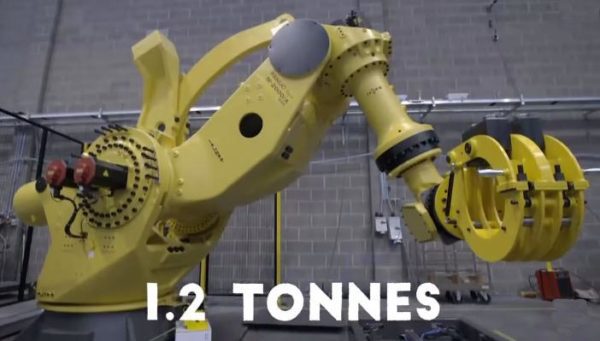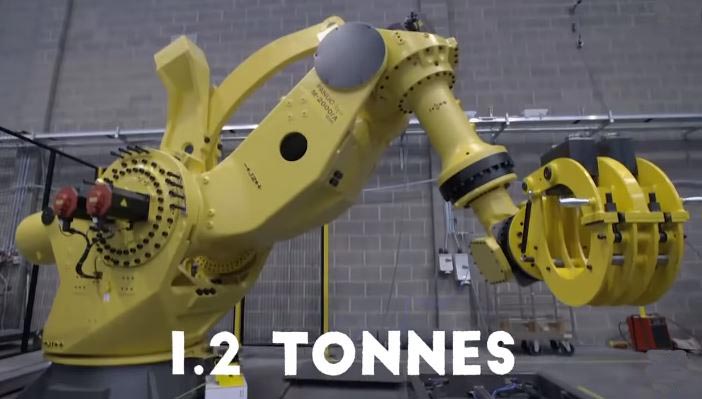 FANUC M-2000 IA 900:
This can be called the big brother of FANUC M-2000; these robots are also used in assembling where they pick the whole body of the car and move around. These robots can lift up to 2.3 tone of weight and the good thing about all of these robots is that these can work 24/7 without sweating and getting bored while doing the same work again and again. One non conventional thing in the Tesla's factory is that these robots have given the characters names from the marvel like wolverine and Iceman.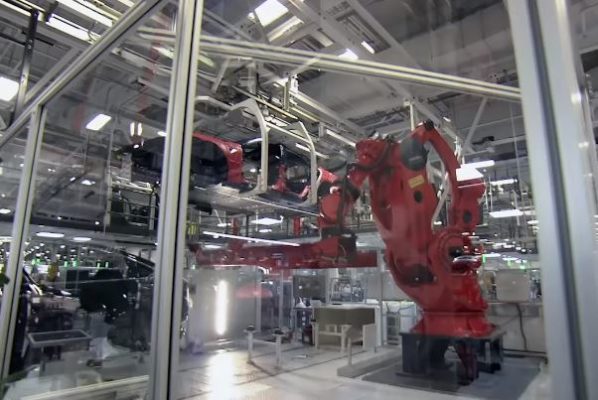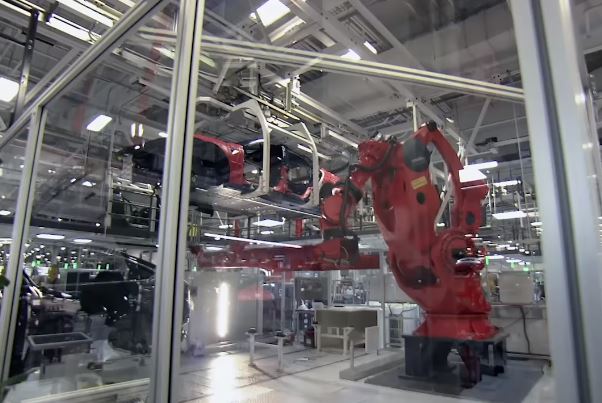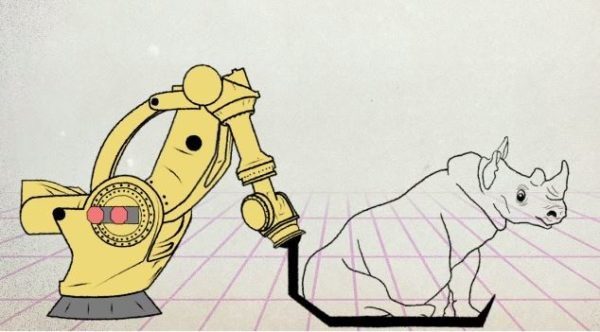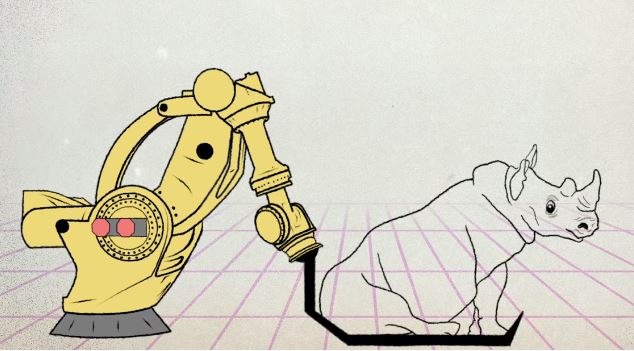 Most of the cars around the world are made using steel but Tesla uses Aluminum instead of steel which is light weighted and durable at the same time. For Stamping and pressing these aluminum steel sheets seven Story Stamping press in used which can exert eight thousand tons of pressure per inch.
After all the complex tasks of cutting, welding and putting all the pieces together it's time for the painting; Like other manufacturers Tesla also uses Electrostatic painting. In the Paint shop every car connected with electricity and sprayed with positively charged paint electrostatic which attract to the car and saves waste of paint while also give high quality finishing.
What Does Tesla factory provide is the Speed, Accuracy and Efficiency
"According to Elon-Musk all the Robots being programmed according to needs by the programmers of the Tesla after purchasing"
GiGa Factory:
Now Tesla is working on new bigger GIGA factory which is going to be the largest and biggest factory after completion. This will be the first factory which will completely work using Renewable energy form the SUN, air and Other Sources.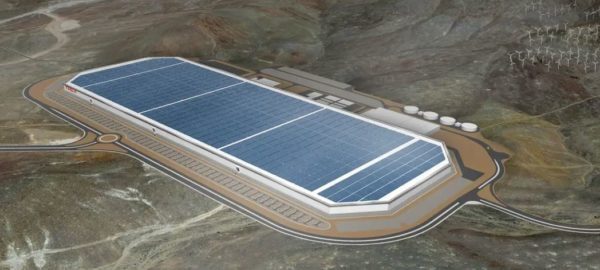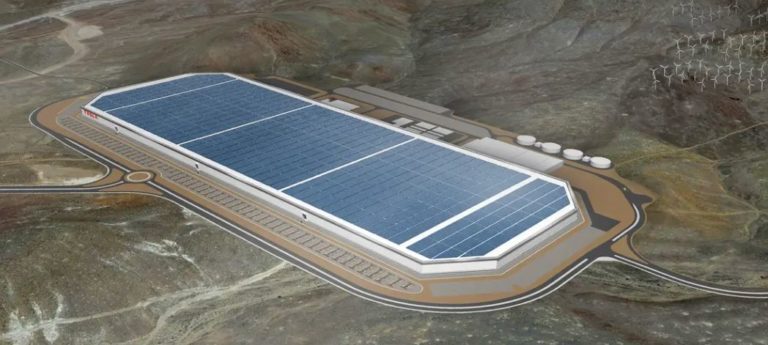 Keep visiting fairwheels.com for more informative articles of automotive industry.