As our concepts are that Chinese companies don't make/produce better vehicles but after viewing and knowing about this car those concepts will surely start vanishing from the mind. There is chance that after viewing the features and knowing the built quality of the vehicle you may shift from japenese to Chinese vehicle as your next ride. There is another reason because of which we don't trust other brands is the existence of Japanese brands form the very start but now with passage of time other brands will surely give them tough competition.
DFSK has been launched about 3 days ago under prince brand that is well known brand in Pakistan for the production of bikes after Honda. Before digging deep into the car let's first know about the engine & power of the vehicle.
Engine & power:
It is a front wheel drive vehicle that has 1.5 liter DOHC 15 valve engine which produces about 110 KW of power which is about 150 horse power. According to the company it covers 100 kilometers distance in 7.7 liters which is not bad for the car having 1500 cc producing 150 horse power.
Exterior:
From the front vehicle looks so good with having chrome grille with three horizontal rows while the design of the front feels and looks much similar to Honda Vezel, Headlights of the vehicle are not LED's but Halogen where Fog lights are standard in the vehicle. Engine Hood of the Glory 580 is designed beautiful as well as aerodynamic. Side Mirrors of the car are electronically adjustable with turn light indicators. Alloy wheels with 17 inch tires are standard as well. Moving toward the rear of the car there has been used chrome strip around the windows that surely enhances its beauty, on the rear backlights have unique design those look and feel like popping out of the body, other features on the rear includes; head mount stop lamp, rear camera, parking sensors, & shark fin antenna.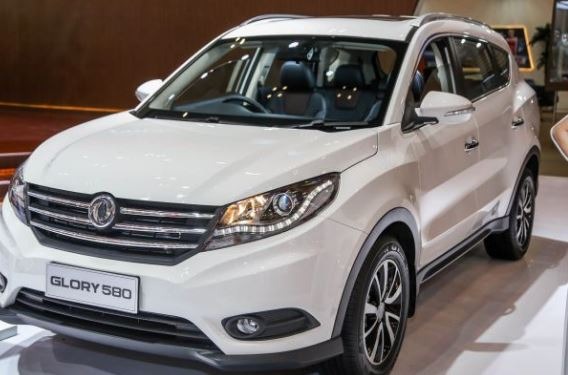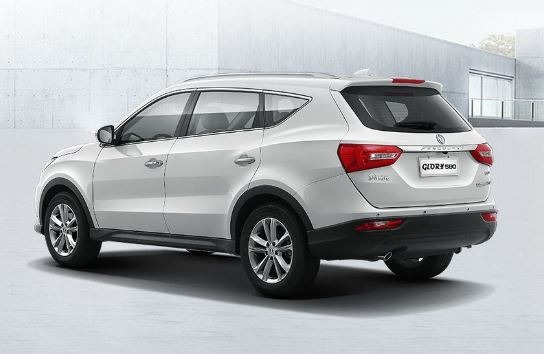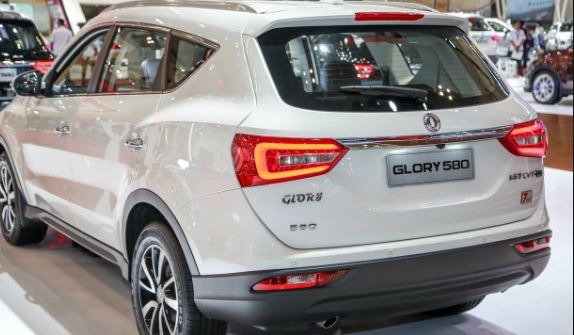 Interior:
Just like exterior the built quality of interior is very good, there has been used Leather on Doors and on arm rests built into door panels. Rear seats are quite comfortable as well other than having good design but there could be some issue related to Leg room. Middle arm rest is also present with 2 cup holders, another good thing that usually not found in other cars is the rear vents with air adjusting options, few things those are missing on the front are adjustable seats with heating & ventilation option. It is seven seated SUV instead of five because of which trunk space get reduced but rear seats are foldable in case you need more space, other car related tools are present under the cover inside the trunk.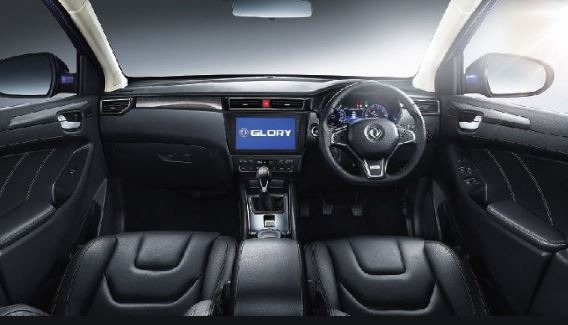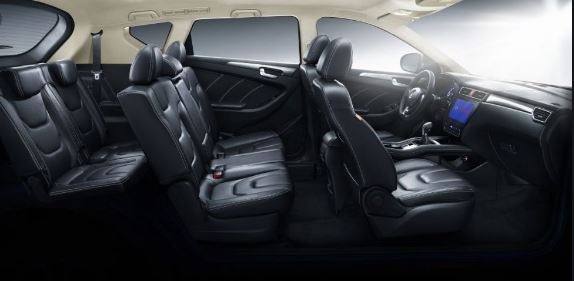 Other options & features:
Electronic power Steering
Cruise control
8 inch touch screen
Continuous variable transmission
Sunroof
Sun visor
Glove box
Sun glass holder
Gps Navigation
Push Start
Adjustable steering wheel
Tire pressure monitoring
Air bags
Things missing:
Apple & android car play
Automatic breaking
Pricing:
As compared to other competitors the price of the Prince DFSK Glory 580 is quite competitive which is 3.6 million Pakistani Rupees.