Baojun is a joint venture owned by Shanghai Automotive Industry Corporation and General Motors that has introduced three electric vehicles in China that include Baojun E100, Baojun E200 and Baojun E300. Baojun E100 was officially introduced in 2017 and this two seated car was Baojun's first electric vehicle also known as Wuling E100 in Indonesia. Baojun E200 series is the electric micro car with two doors and two seats that was officially launched in 2019 in China and second electric car in Baojun E series. SAIC has now debut its third vehicle in Baojun E series in January, 2020 called Baojun E300 that features futuristic design combining soft creases and bold edges. It will be launched in late 2020's and it will either be two seated, three seated or four seated car.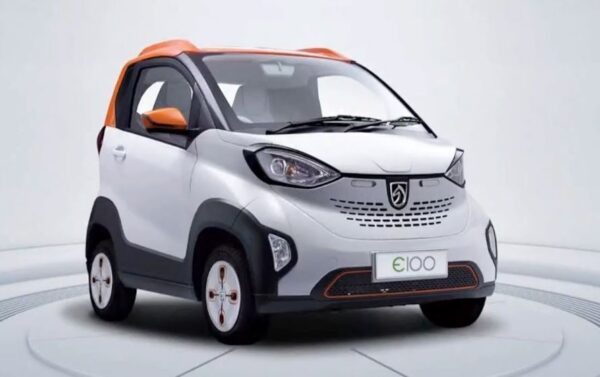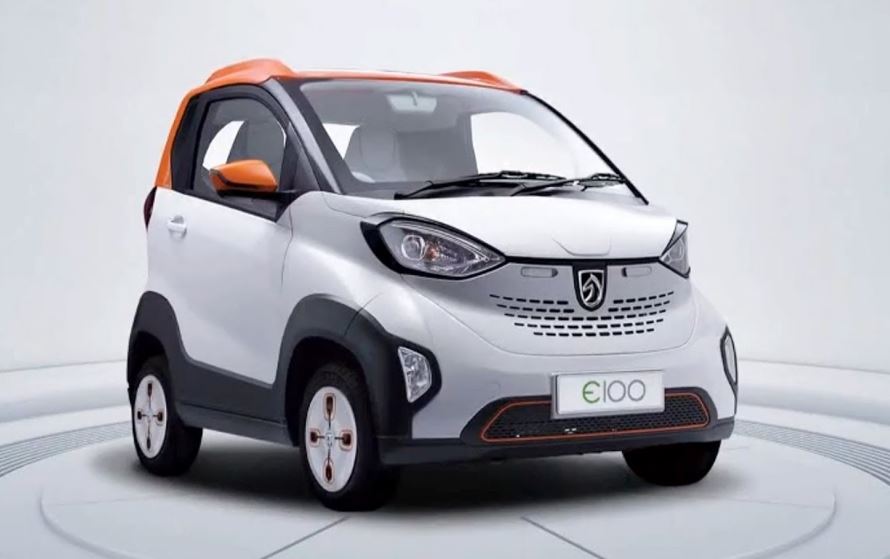 Electric vehicle market in China is suffering lot due to the lockdown held in control of pandemic corona virus and this led to a worst year in electric vehicles market and economy too  while it gets only fifteen thousand passengers registered in the month of February 2020 among which SAIC Baojun E series could get only 355 passengers but as things in China are improving fighting successfully against Corona virus Baojun is also expecting to regain its shares back in market in the upcoming months. We will be discussing all three Electric vehicles of Baojun E series in detail in this article.
BAOJUN E100:
Baojun E100 is the first smallest electric car of Baojun series with two doors and two seats. It is powered by a 29 KW electric motor and backed by a 29 kWh lithium battery that can be charged in 11 hours and it gives you a power of 39 hp and torque of 110Nm. The revised version of 2020 Baojun E100 gives you the option of front wheel drive only and delivers wonderful performance and mileage at a maximum speed of 100 kilometers per hour. As per NEDC Cycle E-100 BAOJUN Covers the Distance of 155 Kilometers on full charge. This hatchback is just 2488 millimeters in length and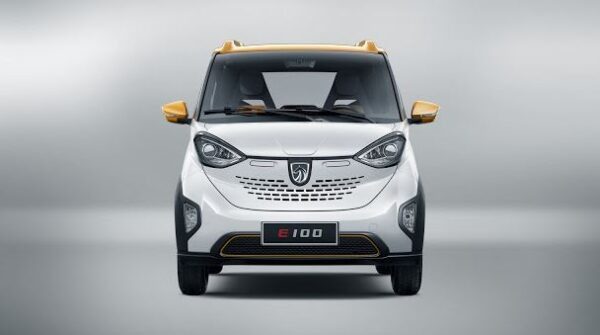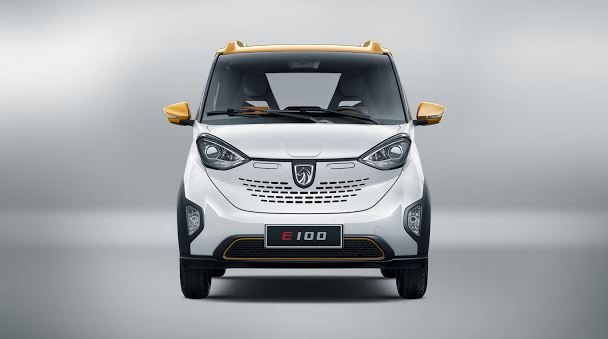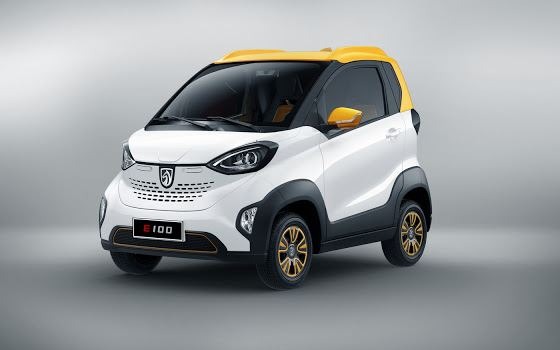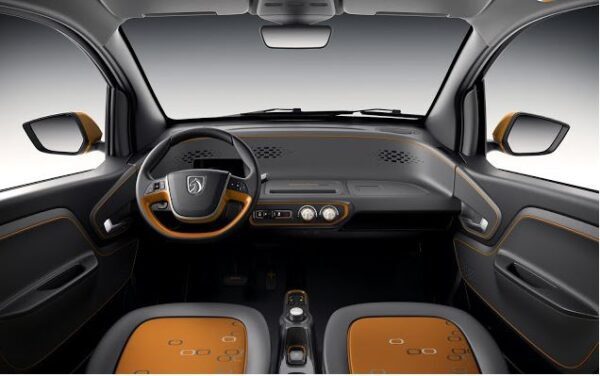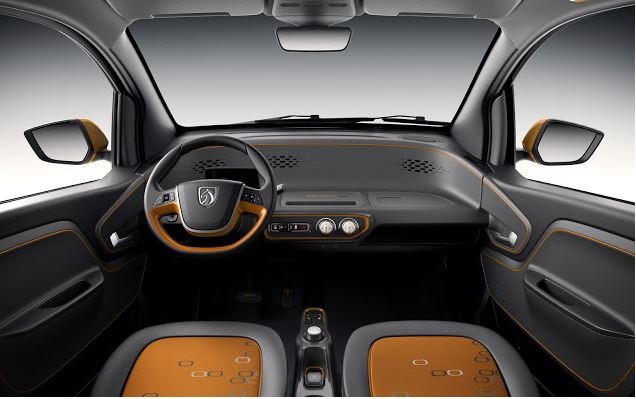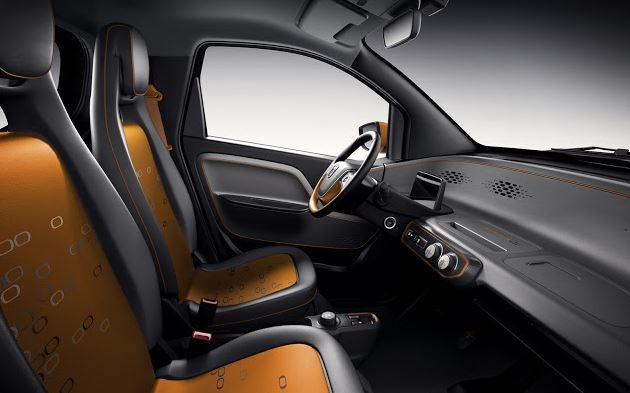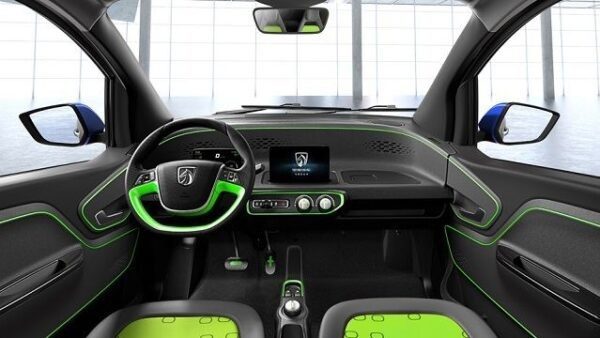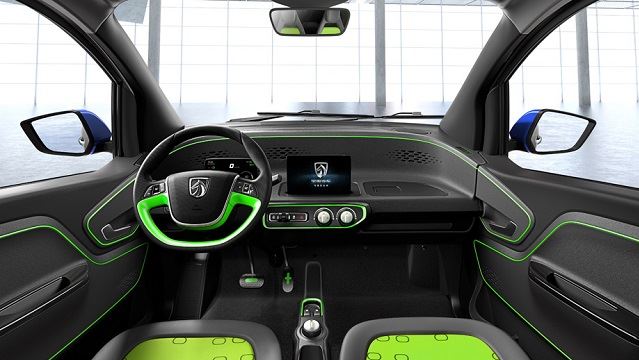 FEATURES high beam halogen headlights, tail lights and fog lights while the cabin is equipped with ventilated and heated seats, multifunction steering wheel, power windows, electric folding rear view mirror, child door locks, rear view camera, anti-lock braking system, traction control system, electronic stability control system, parking radar, keyless entry, remote lock, LCD instrument panel and Bluetooth connection.  It also comes with a different feature of air filtration that filters all polluted air to keep you away from pollution. It is available with a starting price of 49,800 yuan while it is also planning to launch it in India with a starting price of 3.4 lacs Indian rupees at the end of 2020.
BAOJUN E200:
Baojun E200 was launched in 2019 to become the second smallest electric car in China which is also a two seated hatchback with a total length of 2497 millimeters and width of 1526 millimeters. It again has a 29 Kw motor backed up by 29 kWh battery giving you torque of 110Nm and power of 39 hp. It is available in two trim levels that differ in their convenient features while similar in power train. It gives you a driving range of 210 kilometers as per NEDC Cycle with a fully charged battery and its battery takes 11 hours to charge and let you drive at a top speed of 100 kilometers per hour. It is obviously not a super quick car but its handling abilities are appreciated making drive comfortable even on the bumps and imperfections.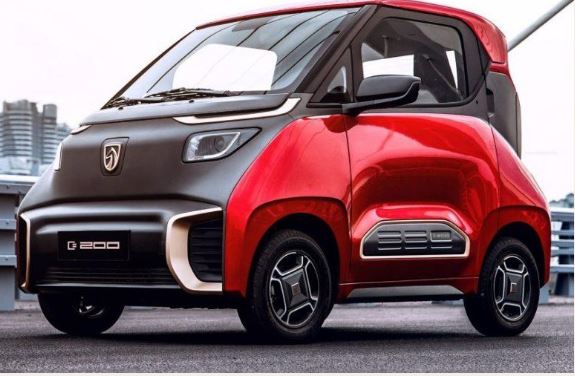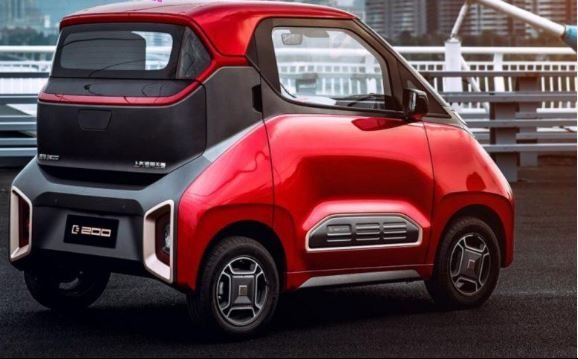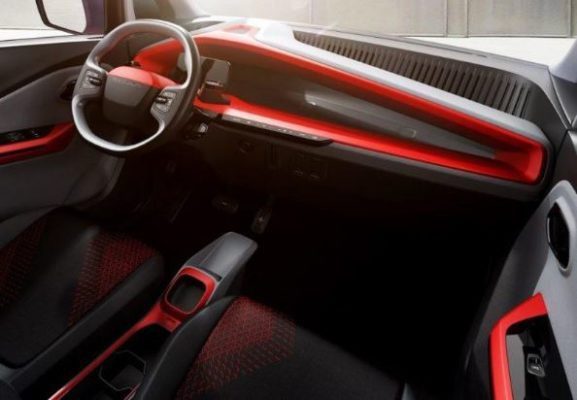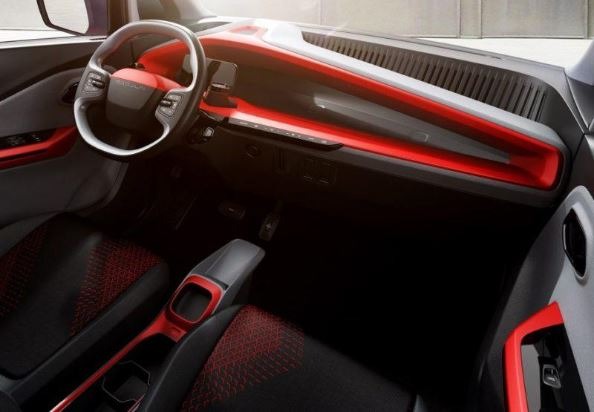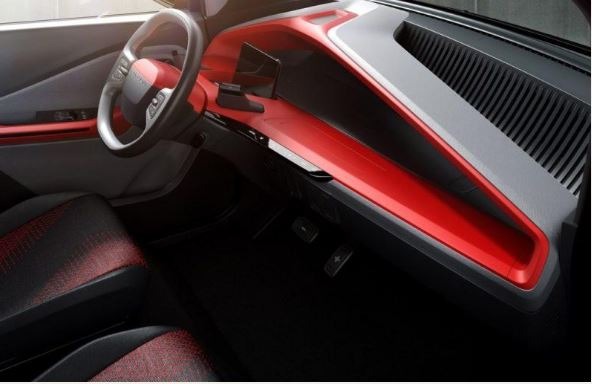 E200 gives you more driving range as compared to E100 with restyled interior and exterior and holds an agile futuristic look while interior cabin features eleven storage spaces, heated and ventilated seats, keyless entry, rear view camera, LCD instrumental panel, EBD, ABS, child locks and rear windshield defrost. It has a starting price of 54,800 yuan.
Upcoming BAOJUN E300:
SAIC Baojun is now planning to launch its 3rd product in Baojun E series that was disclosed in January 2020 which will be officially launched in end of 2020 and it will be either two seated car, three seated or four seated car. It will be available in two trims that will be E300 orE300 plus. E300 plus will be a more powerful version of it delivering you thirty percent more power at 55 hp while base trim will give 39 hp power  with Extended Driving Range from 250 -300 kilometers as per NEDC. Its motor will be powered by a 16.8 kWh battery giving you improved acceleration, driving range and top speed while it will have total length of 2625 millimeters and holds a radar waves front bumper design. Interior cabin will be featuring 2 spoke steering wheel design, floating LCD instrumental panel and convenient control buttons. It will have an estimated starting price of 65,000 yuan.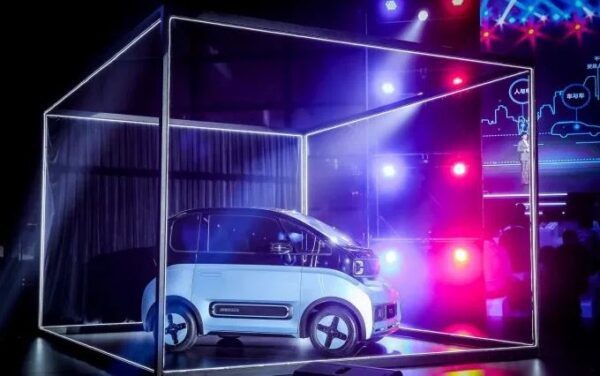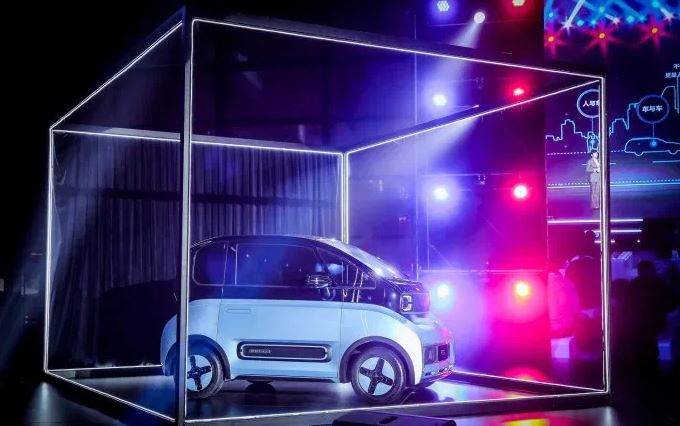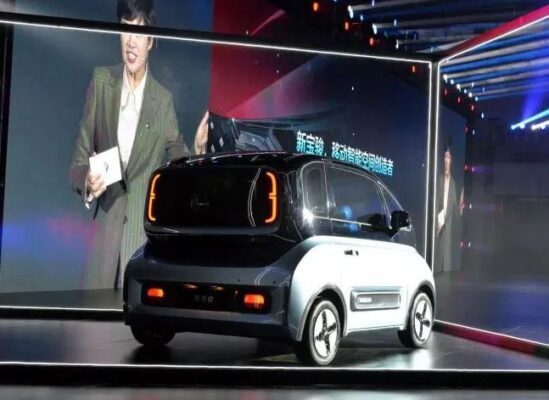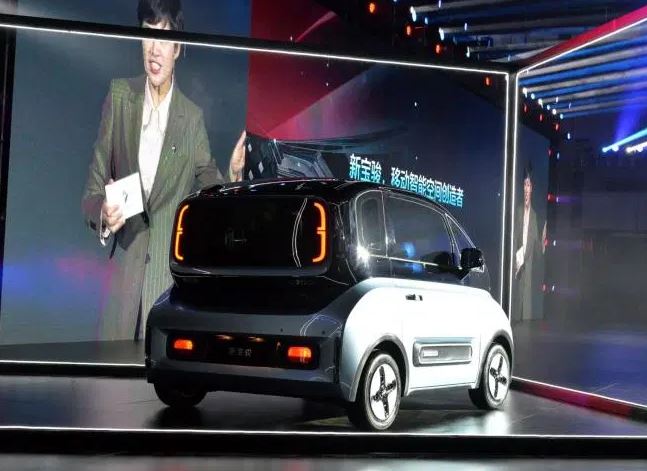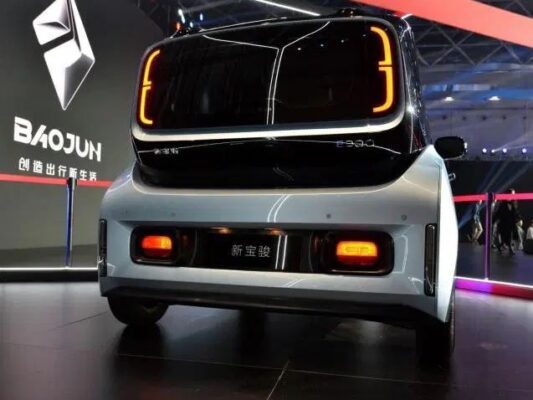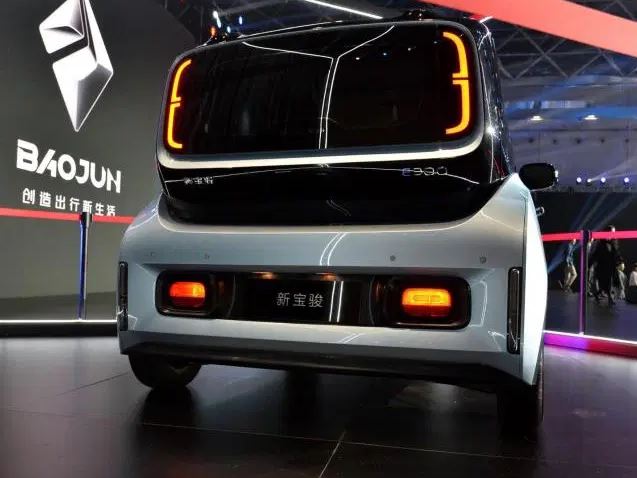 Verdict:
There Major Difference Among BAOJUN E Series Vehicles is the Driving Range and the Number of features but the Upcoming E-300 and E-300plus both of the Trims of New model not only have extended range but as well as More power and increased number of features. Previous Models of the E-series are 2 seated vehicles but E-300 Trims will be 4 seated vehicles more expected to be the Hatchback & Sedan Versions.