We do not know much about fashion and Design because sometimes most ugliest looking fashions become trends and inspirations for future and we have seen many real life examples where some different, ugliest and alien looking product design become the most adoptable design of that time.
For example: cars-in-2018-that-even-their-designers-wouldnt-want
This new different looking electric vehicle by Mercedes can be called ugliest for now but according to Daimler this Vision URBANETIC "is a revolutionary mobility concept that goes way beyond existing ideas on autonomous vehicles".
Companies always display ideas before the real product because they know very well that humans take time to accept something new and this display of new design also copyrights that for the company that displayed it.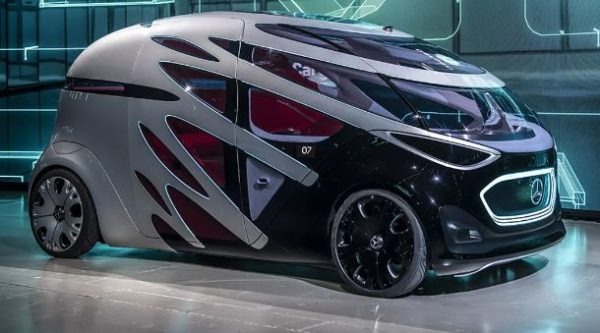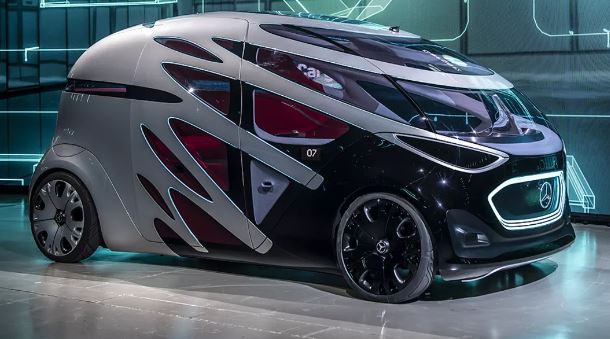 Gorden Wagener Chief Design officer of Daimler AG said;
"Vision URBANETIC takes our design language of sensual purity way into the future; we have created a standalone aesthetic for a mobility concept that has never before existed"
This new concept displayed by Mercedes is a platform for upcoming vehicles and it is also not decided if it will use for cargo or for passengers.
Read Also: KIA Revealed Niro Electric car in 2018 PARIS MOTOR SHOW – 2018 News
In a Press Release Daimler said;
As part of a Holistic System Solution Vision URBANETIC addresses future urban challenges and offers innovative solutions, the visionary concept is based on a self driving electrically powered Chassis that can take different switchable bodies for people moving or goods transport. As a ride sharing vehicle, Vision URBANETIC can accommodate up to twelve passengers while the cargo module can carry up to ten EPAL pallets. A load space 370 meter long fits into a total vehicle length of 5.14 meters plus, the concept incorporates an IT infrastructure that analysis in real time the supply and demand within a defined area. The result is a self driving fleet with routes planned flexibly and efficiently on the basis of current transportation needs. All of this makes Vision URBANETIC a ground breaking concept for future urban mobility.
Daimler is looking forward to make an application that may works like UBER to accommodate work and support electric autonomous vehicles but for this no more details has been given by the company.
We cannot say anything about this vehicle yet if it is ugliest or futuristic and if I share my personal point of view than this is surely a futuristic car that is worthy for the future.