Every automaker is the competitor of Tesla no matters it is German, Chinese or belong to any other breed. Recently Chinese companies NIO and Kandi have showed their interest and have also made all the arrangements to enter in the European market while Chinese automakers were never the direct competitors of Tesla, but German automakers like Audi, Porsche, BMW and Mercedes.
Tesla earned lot of profit and fame in last couple of years because all the German automakers were out of the race for the Electric Vehicles but now it is the beginning to the fall of Tesla; German automakers have made all the preparations to join the race. First step is taken by Mercedes by unveiling EQC electric SUV in and event at Stockholm and is expected be launch in 2019.
Germans have experience of years for managing, producing and delivering high quality products through powerful dealer's networks all around the world. These luxury brands are late but now they are going to flood the market with so many electric models in coming years, according to details Mercedes alone will launch about 10 electric vehicles by 2025.
Before the launch Dieter Zetsche chairman of Daimler described that;
 "Electric drive is a major component in the mobility of future, we therefore investing more than 10 billion euro in the expansion of our EQ model portfolio and more than 1 billion euro in global battery production.
On launch of Mercedes EQC goldman sachs said;
"Coming competition for luxury automakers will shake Tesla's sale with companies share expected to decline by 30%.

We see the medium to longer term industry backdrop as challenging for Tesla's products,
Goldman analyst david tamberrino said in a note to the clients;
This follows from an increasing number of EV launches from both traditional OEMS and other startup competitors at a time when company's product cadence hits a gap.

We believe the company will see pressure to its lead in EV'S as competition' catches up "written in the notes.
On Friday at launch event zetsche said further;
" we didn't consider any of Tesla's three current models as a direct competitor to EQC, which was Mercedes first launch as SUV's have found favor with customers in recent years, with their growth out pacing other car types "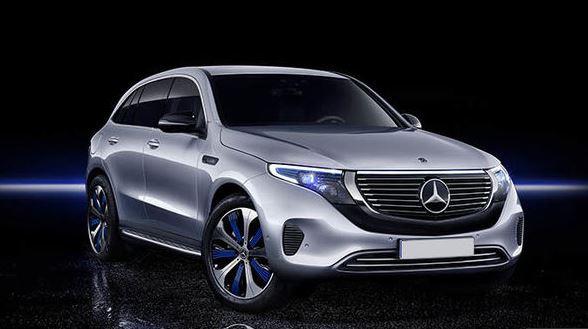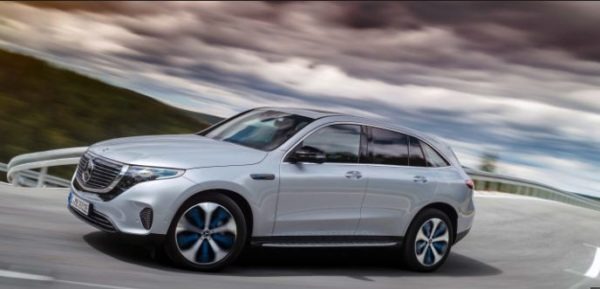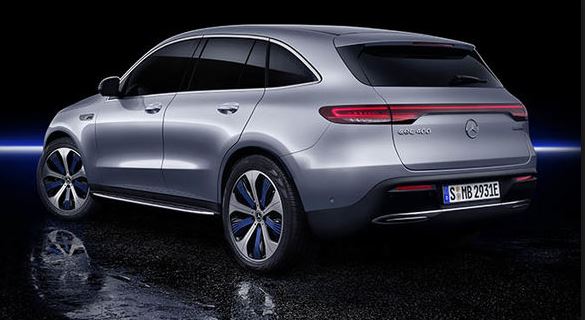 EQC all wheel drive vehicle will have 402 horse power with 564 pound feet of torque, with 800 kwh lithium Ion battery EQC estimate a range of 200-250 miles on a single charge. Top speed of EQC not known but acceleration time of 0-60 is 4.9-5.2 seconds. EQC will charge 80% in 40 minutes with 150 kilowatt DC line.
Other German automakers:
Porsche already displayed the Taycan which is under production , Audi also began the production of first all electric SUV E-tron from last Monday while BMW started taking the orders for electric ix3 SUV which is expected to available before the end of 2020.