Ferrari N.V (commonly called as Ferrari) is an Italian automobile manufacturing company which specially produces luxury sports cars. This company was founded by Enzo Ferrari on 13 September, 1939 out of Alfa Romeo; its products are sold all around the world.
Throughout its history, the company has been noted for its continued participation in racing, especially in Formula One, where it is the most successful racing team, holding the most constructors championships and have produced the highest number of championship winning drivers, Ferrari road cars are generally seen as a symbol of speed, luxury and wealth.
Some of the current sports car models of Ferrari N.V are 488GTB, 488 SPIDER, Portofino, 812 Superfast, F12 tdf, La Ferrari, La Ferrari Aperta & GTC4 Lucco / GTC4 Lucco T.
Ferrari 288 GTO is also taken as the first Ferrari supercar; this breed outstretches through the Enzo Ferrari to the LaFerrari. In March 2018, at the 88th Geneva International Motor Show, Ferrari was revealed its latest supercar, the 488 Pista. Ferrai N.V also sells Bio-fuel and hybrid cars including F430 Spider that runs on ethanol while all of these cars are equipped with automatic gearbox.
Read Also: Lamborghini SC18 Alston- Mixture of the high Performance Breeds – 2018 News.     
Recently after a long time Ferrai N.V have produced and reveled another latest manual sports car which is "Ferrari 599 GTZ Nibbio Zagato; There are lot of things that make this sports car of Ferrari a very special and raises its value.
The first and foremost amazing feature is that the manual Ferrari 599 GTZ Nibbio Zagato is superb to drive and very desirable.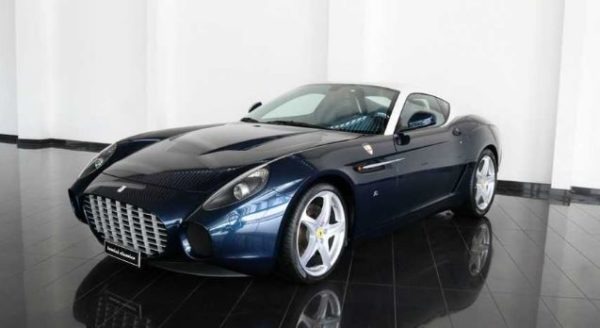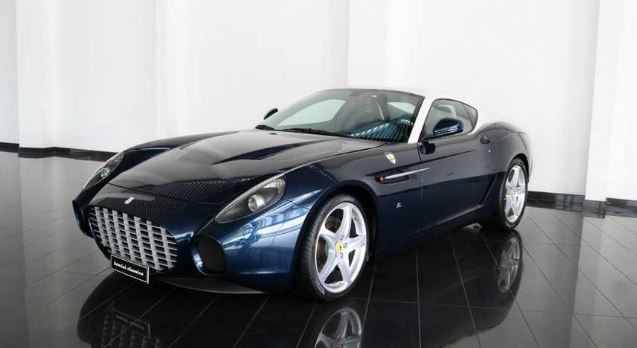 It will be worthy to talking about its exterior because sports car exterior matters most; though the interior of this Ferrari sports car is same as that of others Ferrari sports cars but exterior is somewhat unique. Its body is based on 599 GTB which is restyled and reword by an Italian car body stylist house named as Zagato, Its body is painted with blue and white color and this color is rare in Ferrari sports cars. Zagato has done some changes to its roof and modified its rear window that extends back along the rear deck lid. The front is an overhauled grille with remodeled headlights & new air intakes.
It is one of a kind and the only example of the series of Ferrari sports cars having a manual gearbox. Total 9 Ferrari 599 GTZ Nibbio Zagato has been produced until now 8 of which have automatic gearbox and only one is blessed with 6 speed gated manual gearbox.
It is front engine normally aspirated 2 door sports car with coupe body type; it has a 6.0-liter V12 engine that delivers over 600 horsepower, with its amazingly superb 612hp it produces 448 lb-ft (608 Nm) of torque.
All the sports cars of ferarri are expensive but because of its unique features and manual gear box, 599 GTZ Zagato is among the favorite of all sports Cars lovers and is expensive as well and it cost about $1.495 million, and from my point of view this best sports car Ferrari 599 GTZ Nibbio Zagato is among my recommendations for the enthusiasts of sports cars.