During the 1970's and 80's, Japanese cars dominated the market as they were small, durable, useful and most importantly fuel efficient. Back in the days Honda was doing great with selling Honda Civic and Honda Accord as cheap economical cars in European and American Market. However when it came to looking at competitor and covering sports category for normal people, Honda didn't have much on their plate. Contrary to this, Toyota had Celica in the market which was popular for local car guys on streets. Hence Honda decided to introduce something faster than Civic and Accord, a car that could be practical in addition to fast.  The answer to this was a flagship of Honda as a Sports Coupe "Honda Prelude". The Prelude had all essential ingredients to attain the import tuner status. Honda manufactured Prelude from 1978-2001 with 5 generations.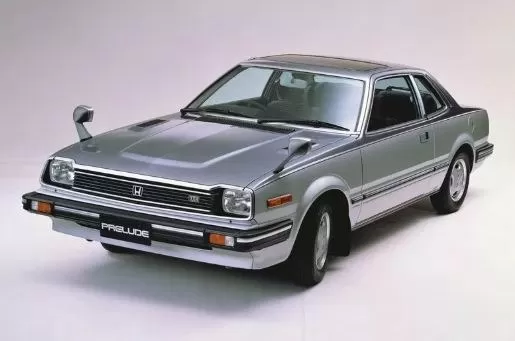 The very first Prelude came up in 1978, initially it had the same brakes, suspension and engine of Honda Accord. However Honda cared enough to put a new chassis designed by Chief Engineer of Honda "Hiroshi Kizawa". It had 1.6L engine with 2-speed, 3-speed automatic and 5-speed Manual transmission. Bigger engine, shorter body, big engine bay and a power steering made the Prelude a symbol of better engineering. At 4,090 mm, 1635 mm, 1290 mm of length base and height respectively, the Prelude was lower and sportier. It had shorter wheel base than of Accord giving it a sleek look. The Prelude was also the first Honda car that came with power moonroof as a completely standard equipment in base model. Although Prelude had 4 seats, the back seats barely had the capacity to fill up an adult. While it was a great start, first Prelude wasn't a very good car and Honda knew that as first gen lasted from 1978-1982.
Read Also: World's Greatest Muscle Car- Dodge Demon With Jaw Dropping Power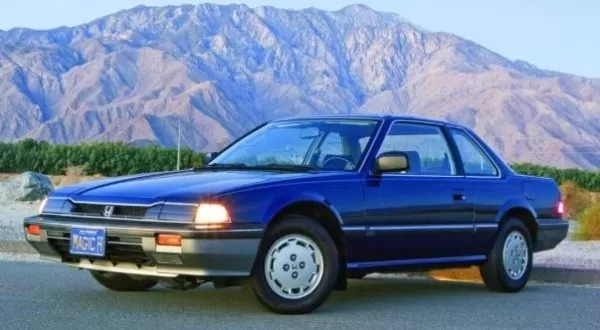 Honda got back to work and designed another Prelude while keeping the trend of long hood, short trunk lid with shortening the hood height for better low looking exterior. However since the hood was lower, there was no room left for old Machpherson Strut Suspension. So Honda came up with Double Fishbone. It used 2 control arms that ran parallel and provided more steering ability to the car on corners. In 1982 Honda Prelude Second Generation was introduced with 1.8L engine. During 80's Prelude claimed the title of "Best Handling Car" among its competitors and even the cars being manufactured by Ferrari. This gen even had a sports oriented model with a bigger 2.0L engine, disc brakes, and new fuel injection system. This version was called SI abbreviation of "Sports Oriented"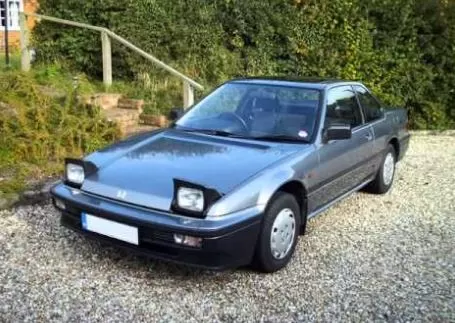 With the onset of 1988's first quarter Honda launched Third generation Prelude with world's first ever four wheel steering system that could steer all the four wheels simultaneously. It was powered by 20.L B20/B20A and 2.1L B21A engine. It was most powerful engine Honda ever produced at that time which generated 135hp. Honda put the double fishbone suspension in rear wheels making the car handling ever better on road. The third generation received styling from upcoming sports car Honda NSX, the third generation was a complete success within first year of its launch in local and international market for Japan. Later in 1989 the Prelude received a facelift with new bumpers, upgraded parking lights. As far for the interior, there were changes in window switches, door handles and dash bezels.
Read Also: 2JZGTE- Car Enthusiasts Favorite Engine of all Times | Heart of Toyota Supra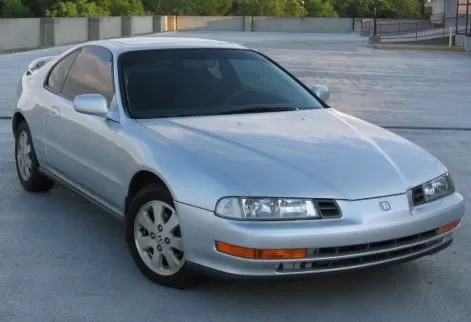 The fourth gen was launched in 1991 with Honda's famously VTEC fitted with 2.2L engine making 190hp. The 4th gen could do 0-60 in just about 7.2 seconds which was impressive back then. New prelude had more round exterior and aggressive front with vertical tail lamps, In short it was sportier and performance oriented.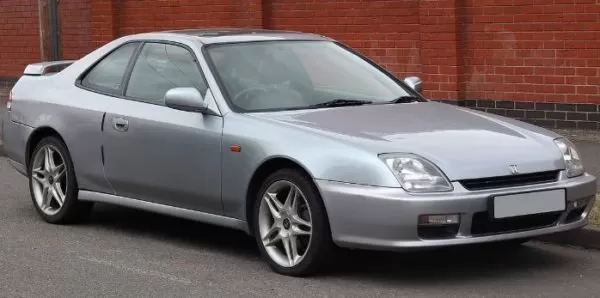 Fifth generation Prelude came out with legendary engines such as H22A, F22B and much more versions with 2.0-2.2 liters in variance. The Canadian market only received 3 models of 5th gen while USA received 2 of them. All the engines offered in different versions were either F or H series with chassis code from BB series. However the 5th gen got boxier like 3rd gen due to high interest of customer in square shape. The Type-S version producing 217hp was only launched in Japan with 2.2L engine.
Finally after 23 years of manufacturing, Honda killed prelude and replaced it with Honda DC5 in 2001. Till this day Honda Prelude is car guy's choice when going for a cheap build all over the world.